Trump-Russia investigation: 'First charges filed' in Mueller probe into Kremlin meddling in US election
Special counsel is trying to determine if Trump campaign advisers colluded with the Russian government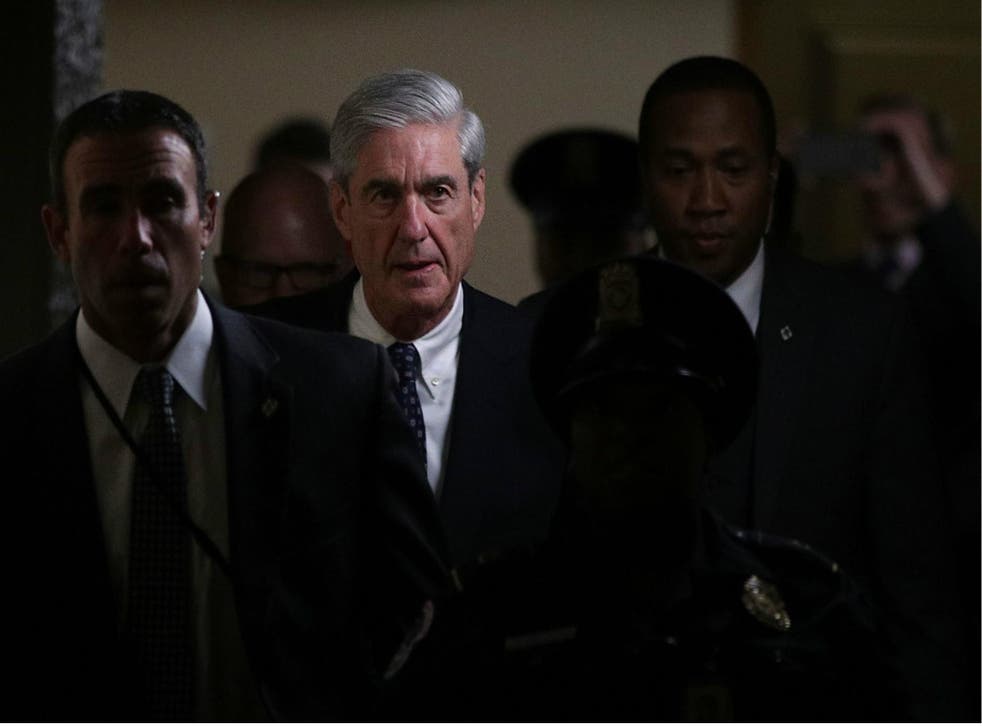 A federal grand jury in Washington on Friday approved the first charges in the investigation led by special counsel Robert Mueller into alleged Russian meddling in the 2016 US presidential election, CNN reported, citing sources briefed on the matter.
The charges are sealed under orders from a federal judge, the broadcaster said.
Plans were prepared on Friday for anyone charged to be taken into custody as soon as Monday, the report said.
It is unclear what the charges are but the development suggests Mr Mueller and his team believe crimes were committed by at least one person in relation to last year's election.
Mr Mueller was appointed in May to determine if Mr Trump's campaign advisers colluded with the Russian government to influence the 2016 presidential election.
That investigation also reportedly involves a probe into whether the President obstructed justice when he allegedly asked ex-FBI director James Comey to drop an inquiry into former National Security Adviser Michael Flynn.
Mr Flynn was dismissed from his post in February when it was revealed that he had misled Vice President Mike Pence about his interactions with a Russian official.
The biggest names involved in the Trump-Russia investigation

Show all 17
Mr Mueller's team of investigators has been interviewing current and former White House officials in their probe, and Trump campaign officials and others have been turning over tens of thousands of emails and documents to federal and congressional investigators.
A CNN reporter involved in the case said she was aware of one name who may be charged but would not make that public until they had been notified, which could come over the weekend.
Jeffrey Toobin, the network's senior legal analyst, said the development was an "enormous deal" for the investigation.
Join our new commenting forum
Join thought-provoking conversations, follow other Independent readers and see their replies