Trump associate 'bragged he would work with Putin to get Donald elected'
Revelation is latest evidence of contacts between the now-President's campaign and people with links to Russia
Jeremy B. White
San Francisco
Tuesday 29 August 2017 00:08 Comments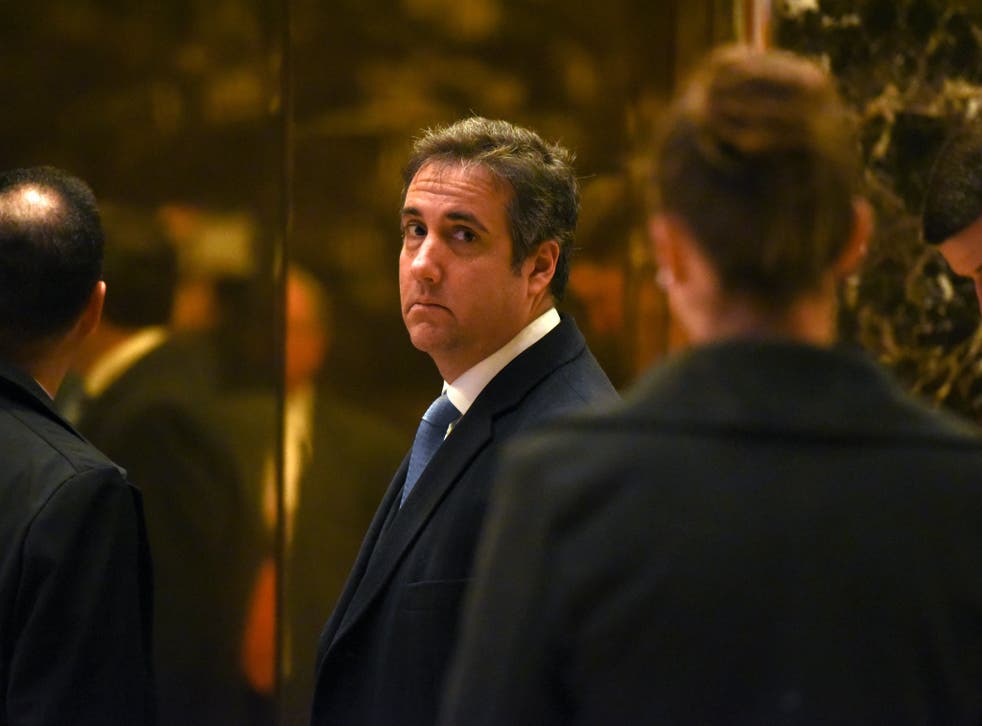 An associate of Donald Trump advocated enlisting Vladimir Putin to strike a Moscow real estate deal that would help Mr Trump get elected president, reports say.
An investigation led by former FBI director Robert Mueller is examining potential links between the Trump campaign and Russia, which American intelligence officials say directed a concerted effort to influence the election under Mr Putin's orders.
In emails seen by the New York Times, Felix Sater - whom the paper describes as a business associate of Mr Trump - wrote to Mr Trump's attorney Michael Cohen to trumpet building a "Trump Tower" in Moscow, writing: "I will get Putin in on this program and we will get Donald elected."
"Our boy can become president of the USA and we can engineer it," Mr Sater wrote. "I will get all of Putin's team to buy in on this".
According to a report in The Washington Post, Mr Trump did not travel to Moscow, as Mr Sater urged, and plans to build a Trump Tower in Moscow were shelved before the presidential campaign began in earnest.
"I ultimately determined that the proposal was not feasible and never agreed to make a trip to Russia," Mr Cohen is reported to have said in the obtained email.
Ex-MI6 agent behind Trump Russia dossier breaks silence
But Mr Cohen sought the Russian government's help in advancing the project, according to a Washington Post story that cited an email in which Mr Cohen allegedly contacted a Kremlin press aide seeking "assistance" with "the development of a Trump Tower - Moscow project in Moscow City," which Mr Cohen deemed "too important" to neglect. According to the Post, Mr Cohen told Congressional investigators that he sent the email at Mr Sater's recommendation.
In statements to CNN published after the Post's article went online, Mr Cohen said he discussed the project with Mr Trump three times but denied that those conversations were "in any way" connected to the presidential campaign.
"In late January 2016, I abandoned the Moscow proposal because I lost confidence that the prospective licensee would be able to obtain the real estate, financing and government approvals necessary to bring the proposal to fruition," Mr Cohen said.
Mr Sater's emails extend a lengthening list of contacts between the campaign and people with apparent connections to Russian leadership.
It emerged earlier this year that Mr Trump's son Donald Jr, his son-in-law Jared Kushner, and then-campaign chairman Paul Manafort, met with a Russian lawyer named Natalia Veselnitskaya, who was said to have had information that could hurt Democratic nominee Hillary Clinton - something Ms Veselnitskaya denied.
The biggest names involved in the Trump-Russia investigation

Show all 17
From the start of Mr Trump's presidency, ethics experts have raised alarms about potential conflicts of interest arising out of Mr Trump's international business empire.
Mr Trump has consistently denied he has significant business interests in Russia, writing on Twitter in early January that "I HAVE NOTHING TO DO WITH RUSSIA - NO DEALS, NO LOANS, NO NOTHING!"
But Mr Trump and his organisation have had something to do with Russia in the past. The President travelled to Moscow in 2013 for the Miss Universe pageant, before which Mr Trump mused about Mr Putin becoming "his new best friend". The pageant came to Moscow with the help of Russian oligarch Aras Agalarov, whose son Emin was cited in a June 2016 email from publicist Rob Goldstone to Donald Trump Jr as an intermediary for sharing damaging information on Ms Clinton.
After the 2013 visit to Moscow, Mr Trump told conservative radio host Hugh Hewitt that he met "the top level people, both oligarchs and generals, and top of the government people".
"I can't go further than that, but I will tell you that I met the top people, and the relationship was extraordinary," Mr Trump told Mr Hewitt.
Register for free to continue reading
Registration is a free and easy way to support our truly independent journalism
By registering, you will also enjoy limited access to Premium articles, exclusive newsletters, commenting, and virtual events with our leading journalists
Already have an account? sign in
Join our new commenting forum
Join thought-provoking conversations, follow other Independent readers and see their replies