Trump bypasses Congress to make emergency arms deal between Saudi Arabia and US bomb company
Emergency authorisation permits assembly of technology formerly kept secret for national security
Victoria Gagliardo-Silver
New York
Friday 07 June 2019 18:53 Comments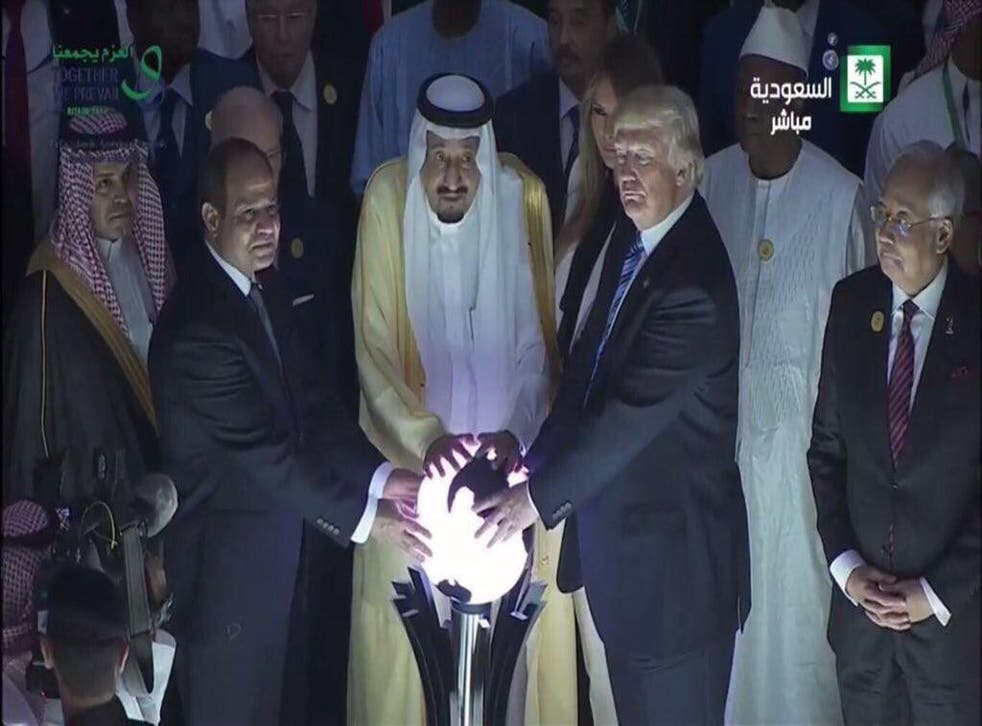 When Donald Trump declared an emergency to bypass congressional approval and expedite arms sales to countries in the Middle East region to "deter and defend themselves from the Islamic Republic of Iran", concerns were raised on humanitarian grounds.
Now, however, security concerns are being raised regarding the building of high tech bomb parts in Saudi Arabia.
Congress had attempted to block an arms package which would allow Raytheon to ship 120,000 bombs to the Saudi state, adding to an already large weapon stockpile, but it was overturned via emergency authorisation by Mr Trump based on concerns regarding Iran.
The arms package also includes support for Saudi F-15 warplanes, mortars, anti-tank missiles, and rifles.
Mr Trump's predecessor, Barack Obama, had ceased sales of bombs to the Saudis after it was discovered by human rights groups that the Saudi coalition in Yemen was using Raytheon's Paveway bombs in targeted attacks on civilians.
The New York Times reports that the Trump administration's emergency authorisation permits a top American defence firm called Raytheon Company, to couple with the Saudis and build their bomb parts in Saudi Arabia.
Some legislators, such as Kentucky Republican Rand Paul, have been vocal opponents of the arms deal, claiming that Saudi Arabia can not be trusted.
10 examples of Saudi Arabia's human rights abuses

Show all 10
"Few nations should be trusted less than Saudi Arabia," Mr Paul said in a statement.
"In recent years, they have fomented human atrocities, repeatedly lied to the United States and have proved to be a reckless regional pariah. It is concerning and irresponsible for the United States to continue providing them arms."
Support free-thinking journalism and attend Independent events
Access to Raytheon's technology may allow Saudis to build technology similar to American precision-guided bombs, which the Saudi government had previously used on Yemeni civilians in a war four years ago.
The emergency authorisation permits Raytheon and Saudi Arabia to assemble control systems, guidance electronics, and circuit cards that are used in the company's "smart bombs".
The US had previously kept the information and instructions for manufacturing these bombs under wraps for national security reasons.
Register for free to continue reading
Registration is a free and easy way to support our truly independent journalism
By registering, you will also enjoy limited access to Premium articles, exclusive newsletters, commenting, and virtual events with our leading journalists
Already have an account? sign in
Register for free to continue reading
Registration is a free and easy way to support our truly independent journalism
By registering, you will also enjoy limited access to Premium articles, exclusive newsletters, commenting, and virtual events with our leading journalists
Already have an account? sign in
Join our new commenting forum
Join thought-provoking conversations, follow other Independent readers and see their replies