Donald Trump asked what he hopes to achieve with staff shake-up: 'Make America Great Again'
The White House communications office has experienced turmoil of late
Mythili Sampathkumar
New York
Friday 21 July 2017 20:49 Comments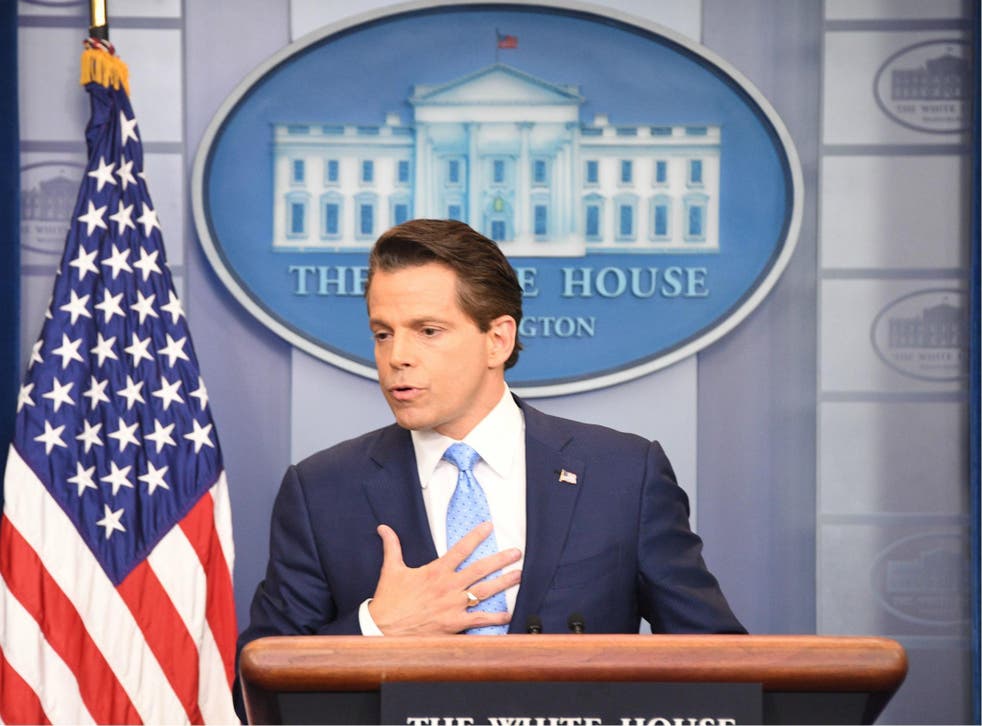 Donald Trump has publicly responded for the first time about his dramatic staff shake-up by repeating his campaign slogan.
When asked what he was trying to accomplish by hiring Anthony Scaramucci, which forced Sean Spicer to resign, he simply replied: "Make America Great Again".
Mr Trump was asked about the changes as he gave a reception in the Oval Office. It came hours after the news broke that his press secretary Sean Spicer had resigned, and been replaced with Sarah Huckabee Sanders.
The biggest change of the day however was the appointment of Wall Street financier Anthony Scaramucci as Mr Trump's Communications Director. This is what allegedly made forced Mr Spicer to resign. The two announcements were made at the same time.
Mr Scaramucci was a Trump campaign donor whom the President has called a "killer" for his fierce defence of the then-candidate on the campaign trail.
The Long Island native is a wealthy hedge fund manager and was serving at the US Export-Import Bank until his White House appointment.
He once supported Barack Obama and Hillary Clinton, but said at a news conference introducing himself to the press that he "loves" the President several times.
Mr Spicer will stay on until August 2017 in order to facilitate a smoother transition. He was serving in a dual role as press secretary and communications director since Mike Dubke resigned from his post in May 2017 after just three months in the job.
Deputy Sarah Huckabee Sanders has been appointed to replace Mr Spicer. She took over conducting the daily press briefings a few months ago as rumours swirled that Mr Spicer would be replaced. ​
Register for free to continue reading
Registration is a free and easy way to support our truly independent journalism
By registering, you will also enjoy limited access to Premium articles, exclusive newsletters, commenting, and virtual events with our leading journalists
Already have an account? sign in
Register for free to continue reading
Registration is a free and easy way to support our truly independent journalism
By registering, you will also enjoy limited access to Premium articles, exclusive newsletters, commenting, and virtual events with our leading journalists
Already have an account? sign in
Join our new commenting forum
Join thought-provoking conversations, follow other Independent readers and see their replies