Former White House aide Sebastian Gorka: 'Black young men are murdering each other by the bushel'
Mr Gorka does not mention that Americans have more guns per capita than other developed countries, and 10 times more likely to be killed by guns than people in those countries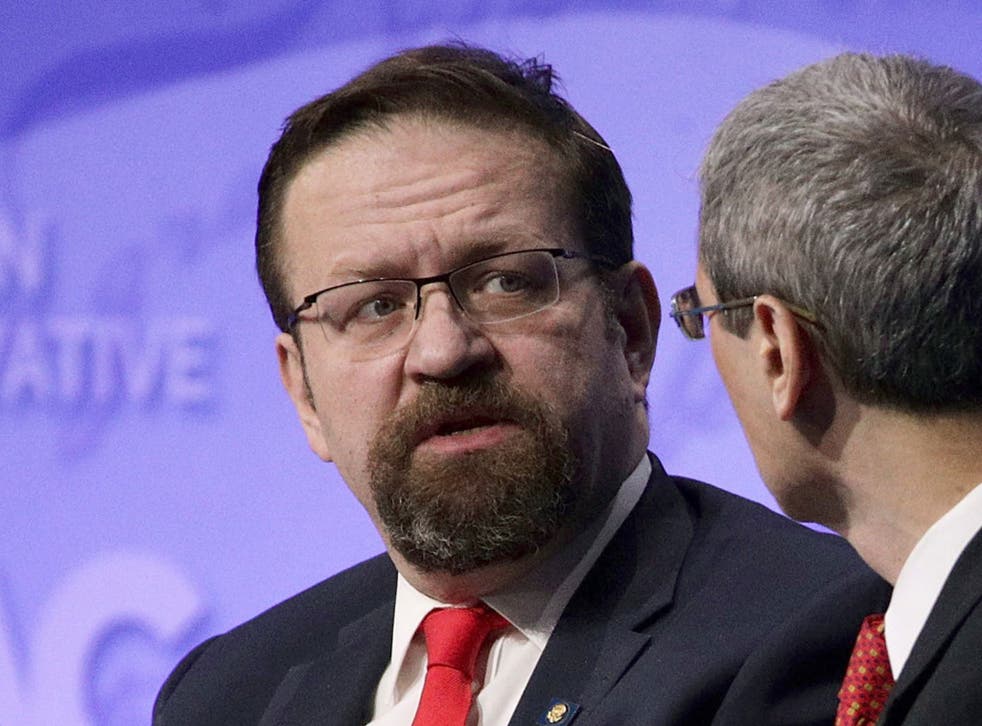 Former White House aide Sebastian Gorka says that "black African crime" is the "big issue" in the United States, not the mass shootings that get major news coverage.
Mr Gorka was pushing back on calls for gun control reforms in the US, after the latest mass shooting in America, where at least 58 people were killed by a gunman who shot down on a country music crowd in Las Vegas. In doing so, he claimed that the real problem in America's gun crisis has to do with race — not the guns.
"Black young men are murdering each other by the bushel. This is a social issue," Mr Gorka said during an appearance on a Sinclair-owned television station.
Chicago logged more homicides last year than any other major US City, with more than 700 by year's end. But, while that murder rate is particularly high for the city, many have noted previously that framing that type of crime as a product only of race is problematic in a couple of ways.
One reason comes from the general racial makeup of America itself, which remains relatively segregated along racial lines years after desegregation efforts throughout the country. That means that people of any particular race tend to be more at risk of being murdered by people of their same reason — 85 per cent of white people killed each year are killed by other white people — not just in the African American community.
Plus, Americans are about 10 times more likely to be killed by guns than people in other developed countries, and are known to have much laxer regulations on buying and owning the weapons. Compared to 22 other high-income nations, the US' gun-related murder rate is 25-times higher, and, while suicide rates themselves are generally similar, gun-related suicides are eight times higher, a study by The American Journal of Medicine noted last year.
Las Vegas shooting – in pictures

Show all 15
"Overall, our results show that the U.S., which has the most firearms per capita in the world, suffers disproportionately from firearms compared with other high-income countries," Erin Grinshteyn, an assistant professor at the School of Community Health Science at the University of Nevada-Reno and author of the study, said in a release then. "These results are consistent with the hypothesis that our firearms are killing us rather than protecting us."
Mr Gorka was forced to leave his White House post in August.
Register for free to continue reading
Registration is a free and easy way to support our truly independent journalism
By registering, you will also enjoy limited access to Premium articles, exclusive newsletters, commenting, and virtual events with our leading journalists
Already have an account? sign in
Register for free to continue reading
Registration is a free and easy way to support our truly independent journalism
By registering, you will also enjoy limited access to Premium articles, exclusive newsletters, commenting, and virtual events with our leading journalists
Already have an account? sign in
Join our new commenting forum
Join thought-provoking conversations, follow other Independent readers and see their replies