Congress allocates an extra $120m for Trump family security – including costs of sons' private business trips
Around half would go to the Secret Service which provides round the clock protection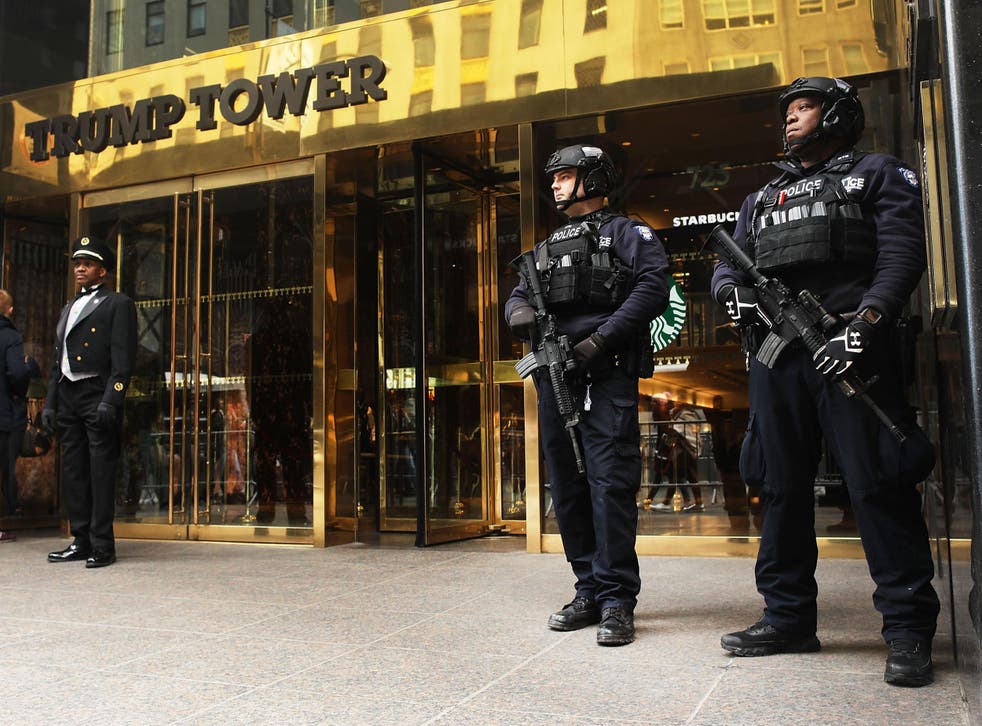 An extra $120m (£92m) to fund security for Donald Trump and his family is being considered by the US Congress.
Around half would go to the Secret Service which provides round the clock protection for the US President, including the weekend trips to his Mar a Lago beach resort in Florida.
Agents also guard his wife Melania and their son Barron at New York's Trump Tower, where they have chosen to remain until he completes his school year.
Full Secret Service details have also been provided for Mr Trump's adult children as they have travelled the world on business trips,
Some of the money would also be set aside to reimburse law enforcement agencies in localities like New York City and Palm Beach County, Florida, which have seen costs skyrocket because of the extra protection require for the US leader and his various relations.
The Secret Service spends more than $750m (£580) of its $1.8bn (£1.39bn) budget on protective operations for both the current and previous presidents.
Around $23m (£17.8m) of the extra $120m (£93m) would also go towards outfitting Trump Tower with necessary equipment and personnel to protect Ms Trump, as well as renting space in the building for the extra staff.
The cost of travel and security during Mr Trump's first 100 days are already estimated to have surpassed $20m (£15.4m).
The controversial orders Donald Trump has already issued

Show all 9
His predecessor Barack Obama spent nearly $97m (£75m) on private travel during his entire eight years in office.
Protection in New York City, which has been hit hardest by the unusual arrangement with the first lady staying at Trump Tower, cost the local police force roughly $300,000 a day when Mr Trump held meetings there as president-elect.
Register for free to continue reading
Registration is a free and easy way to support our truly independent journalism
By registering, you will also enjoy limited access to Premium articles, exclusive newsletters, commenting, and virtual events with our leading journalists
Already have an account? sign in
Register for free to continue reading
Registration is a free and easy way to support our truly independent journalism
By registering, you will also enjoy limited access to Premium articles, exclusive newsletters, commenting, and virtual events with our leading journalists
Already have an account? sign in
Join our new commenting forum
Join thought-provoking conversations, follow other Independent readers and see their replies