Trump 'seriously considers' suing Republican rival Ted Cruz
The real estate tycoon insisted he was looking at legal action due to Ted Cruz carrying out a series of 'illegal actions' in his campaign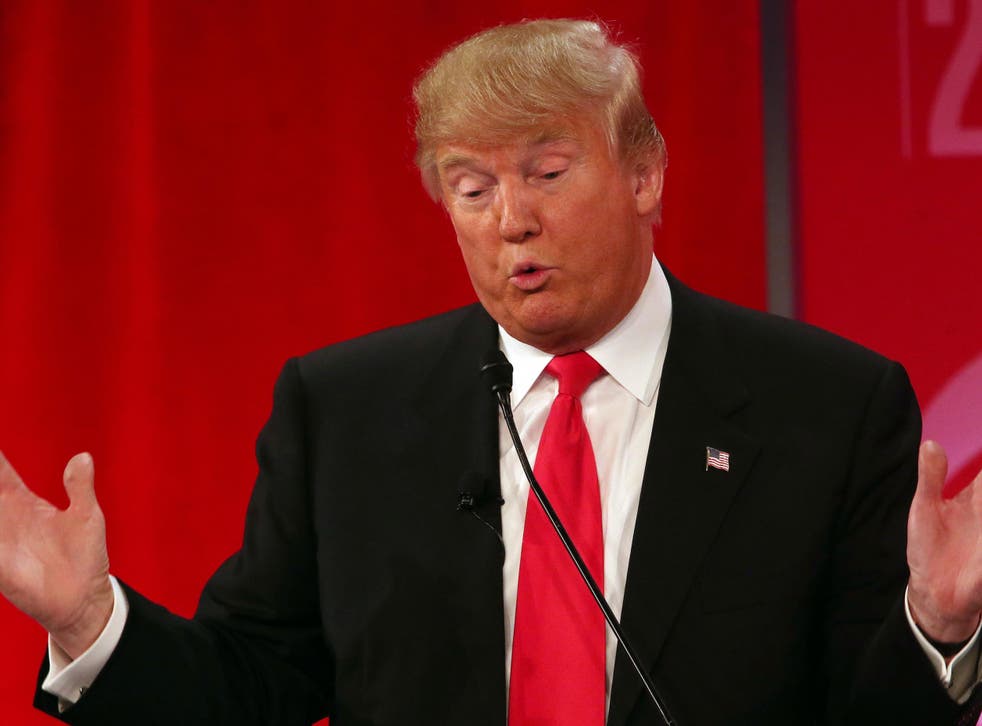 Donald Trump said he is "very seriously considering" suing his rival, Republican Senator Ted Cruz.
He told "Good Morning America" that he was weighing up his legal options after what he claimed were a series of illegal actions carried out by Mr Cruz.
According to Mr Trump, Mr Cruz was a "liar" and criticised the Senator for documents sent by Mr Cruz's campaign in Iowa. The mailers claimed that some local residents were committing a "voter violation" due to the expected low voter turnout in Iowa, and encouraged people to go to the polls by insisting that voting at the caucus would "improve their score".
In the same interview, Mr Trump did not hesitate to contest his recent loss in to Mr Cruz. He said the Senator's win in the Iowa caucus should be revoked for allegedly misleading voters about his views.
"I have never somebody had somebody take something you believe in and say the exact opposite," Mr Trump said about Mr Cruz. "I've never dealt with anybody who lies like him."
In a Facebook post, Mr Trump gave a list of reasons as to why Mr Cruz is a "unstable individual", including Mr Cruz saying that Mr Trump is pro-choice and pro-Oabamcare. Mr Trump responded he is "staunchly pro-life" and called Obamacare a "disaster".
Mr Trump also took some time to drag the brother of his other rival, Jeb Bush, through the dirt as well. Former president George W Bush campaigned for his brother Jeb on Monday night ahead of the South Carolina primary.
Mr Trump has fought Jeb Bush's claims that his older brother kept the country safe, suggesting that the former president had known that the 9/11 attacks were coming. A bipartisan commission had already determined that there is no evidence that supports the claim.
"I don't know if Bush lied or not. I know the CIA and other agencies knew something bad was going to happen. They did nothing about it," Mr Trump said.
Join our new commenting forum
Join thought-provoking conversations, follow other Independent readers and see their replies