California sues Donald Trump over his Mexican border wall
The lawsuit claims that the proposal is illegal
Jeremy B. White
San Francisco
Wednesday 20 September 2017 19:35 Comments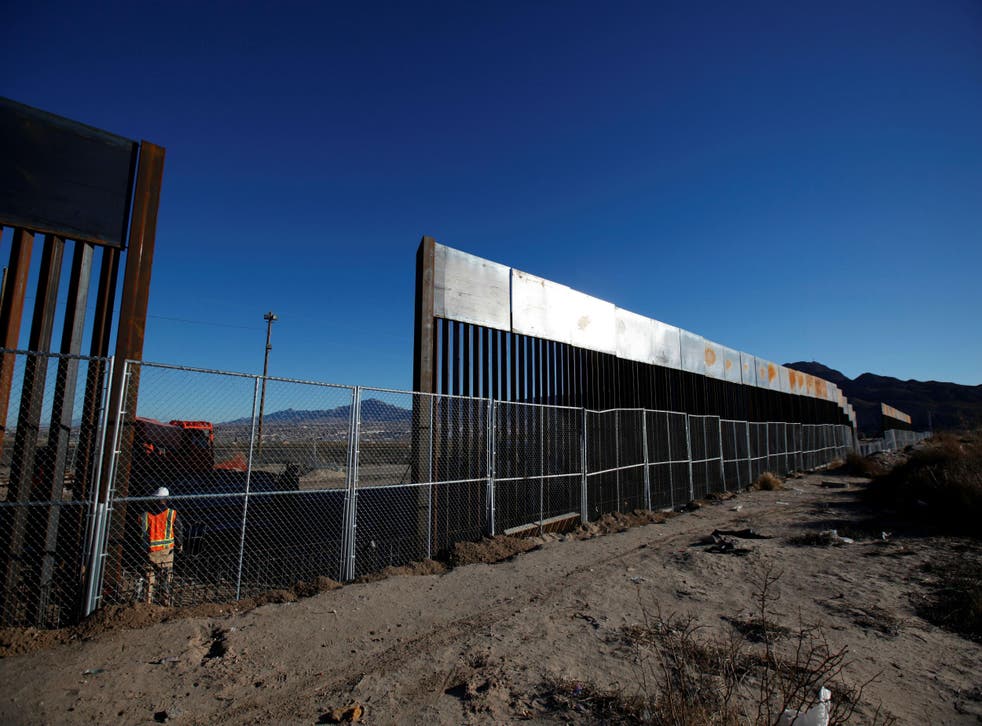 California is suing the Trump administration over its planned border wall with Mexico, the latest salvo in the state's ongoing battle with the federal government.
The lawsuit takes aim at one of Donald Trump's signature campaign promises, a proposal that galvanized conservative voters angry about illegal immigration and rallied fierce resistance from pro-immigrant forces in deep blue California. The state is home to America's largest population of undocumented immigrants and governed by an unbroken Democratic government.
According to a lawsuit filed by California Attorney General Xavier Becerra and the California Coastal Commission, Mr Trump's wall proposal violates federal environmental protections and illegally seeks to circumvent state law. Earlier this year the administration moved to waive a variety of mostly environmental statutes "to ensure the expeditious construction of barriers and roads" in the US-Mexico border area near San Diego.
"No one gets to ignore the laws. Not even the president of the United States", Mr Becerra said during a press conference in San Diego. "We respect immigration policy. We understand it's a federal matter. But if it happens in our backyard we demand it be carried out in the right way, following the rule of law" he added.
To build the wall, the Trump administration would need to persuade a Congress has so far proved reluctant to allocate the needed funding. Lawmakers were unmoved by Mr Trump's threat to shut down the government if a budget deal did not pay for the wall. The administration sought to highlight progress in announcing it had awarded contracts to design the wall.
Since announcing that he was negotiating an immigration deal with Democratic leaders, Mr Trump has sent mixed messages on whether wall funding would need to be part of any agreement. Democrats have rejected such a pact, and they are facing intense grassroots pressure to not concede ground as they negotiate with a president who has antagonized immigrants.
Life on the US-Mexican border

Show all 12
The project would also need to surmount a growing wall of legal challenges. Even before Mr Becerra's announcement, multiple environmental groups had already sought to block the project in court.
But as the top law enforcement official in the nation's most populous state, Mr Becerra has a unique platform from which to confront the Trump administration. By asserting the federal government has overstepped its authority, Mr Becerra continued to assert California's sovereignty in the face of a hostile federal government.
Tapped by Gov Jerry Brown to shield California's policies from the incoming Trump administration, Mr Becerra - a campaign surrogate for Hillary Clinton and a vociferous critic of Mr Trump - has not shied from the task. His office has filed multiple legal challenges against the administration's immigration proposals, most recently taking on its decision to terminate a program exempting young immigrants from deportation.
Register for free to continue reading
Registration is a free and easy way to support our truly independent journalism
By registering, you will also enjoy limited access to Premium articles, exclusive newsletters, commenting, and virtual events with our leading journalists
Already have an account? sign in
Join our new commenting forum
Join thought-provoking conversations, follow other Independent readers and see their replies