Taliban responds to Trump after US President said he would oppose negotiations with militant group
'You know how to reach us through our office in Doha'
Alexandra Wilts
Washington DC
Tuesday 30 January 2018 00:04 Comments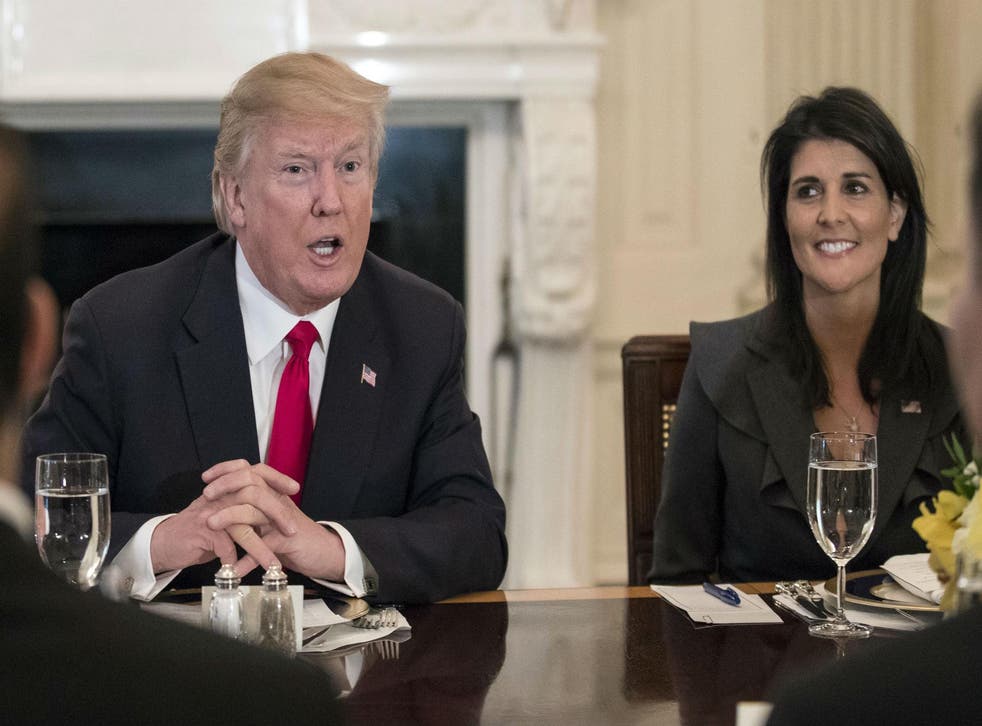 The media office of the Taliban has told Donald Trump to let it know when he's ready to discuss the US's exit from Afghanistan after the US President said his administration would no longer engage in talks with the terrorist group.
"Let us know when you're ready to talk to discuss your exit," says a tweet from the account of the media office. "Soon is better before it becomes very ugly for you in Afghanistan. You know how to reach us through our office in Doha".
During a meeting with members of the UN Security Council, Mr Trump railed against a string of recent attacks in Afghanistan. The Taliban has claimed responsibility for a car bombing in Kabul on Saturday that killed roughly 100 people and injured many others.
"Innocent people are being killed left and right. Bombing, in the middle of children, in the middle of families, bombing, killing all over Afghanistan," Mr Trump said. "So we don't want to talk with the Taliban. There may be a time but it's going to be a long time."
The Trump administration is currently seeking to end a stalemate in the US's longest war.
Multiple attempts to hold peace talks between the Afghan government and the Taliban have failed.
Donald Trump's first year: in pictures

Show all 29
In 2013, hopes were lifted when the Taliban opened an office in Qatar that was aimed at facilitating negotiations. However, those talks fell apart following a controversy over the Taliban's move to hoist the flag it had used in Afghanistan during its five-year rule. Since then, further efforts at engaging the Taliban in negotiations have yielded little progress.
After becoming President last January, Mr Trump has sought to change the course of the more than 16-year-old conflict in Afghanistan, deciding to send more US troops to the war-torn country.
Last September, US Defence Secretary James Mattis said the US would take a "holistic" approach to the war with no set deadlines to defeat the Taliban.
"I want to reinforce to the Taliban that the only path to peace and political legitimacy for them is through a negotiated settlement," Mr Mattis said.
Register for free to continue reading
Registration is a free and easy way to support our truly independent journalism
By registering, you will also enjoy limited access to Premium articles, exclusive newsletters, commenting, and virtual events with our leading journalists
Already have an account? sign in
Join our new commenting forum
Join thought-provoking conversations, follow other Independent readers and see their replies