Trump administration may link steel tariff exemptions to Nato military spending, Steven Mnuchin says
President Donald Trump has suggested he may exempt Australia from the tariffs 
Alexandra Wilts
Washington DC
Saturday 10 March 2018 03:00 Comments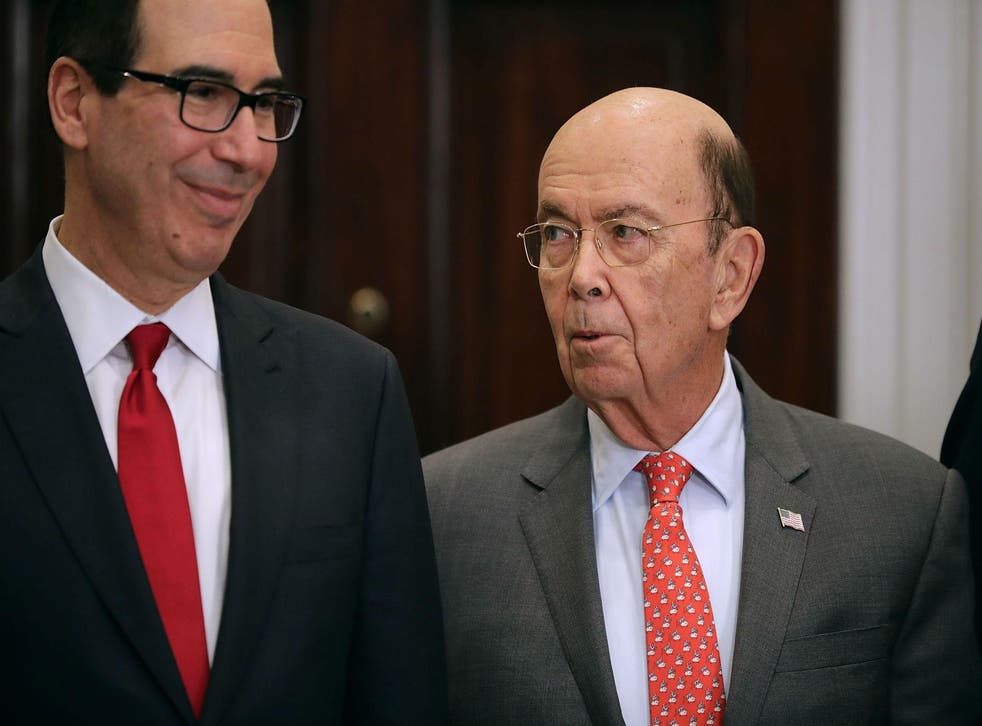 US allies looking to avoid being imposed with Donald Trump's new tariffs on steel and aluminium may have to increase their financial contributions to Nato, Treasury Secretary Steven Mnuchin has suggested.
Mr Mnuchin told CNBC that Mr Trump would consider national security when determining which countries could be exempt from the tariffs, noting that the President wants to ensure that Nato gets more funding from European allies.
"If we're in Nato, he wants to make sure that Nato gets more money so that Nato can protect all of us and fulfill its goal," Mr Mnuchin said. The President, who has criticised European countries for not contributing enough to the military alliance, has pushed Nato allies to spend at least 2 per cent of their GDP on defence.
Mr Trump's alleged authority to impose sweeping 25 per cent tariffs on steel and 10 per cent for aluminium stems from a Commerce Department investigation that concluded last month that imported metal threatened national security by degrading the American industrial base.
The President's protectionist move drew opposition from world leaders and members of his own political party. After a week of intense lobbying, he agreed to exempt Canada and Mexico from the tariffs, which go into effect later this month.
Unless they also receive exemptions, South Korea, China, Japan, Germany, Turkey and Brazil could be hit by the tariffs.
World news in pictures

Show all 50
"The president can do exemptions and my expectation is there may be some other countries that he considers in the next two weeks," Mr Mnuchin told CNBC.
He added that exemptions for specific products would be decided by Commerce Secretary Wilbur Ross.
"He will be publishing regulations very quickly on how those products could be exempt," Mr Mnuchin said.
Earlier in the day, Mr Trump suggested that he would exempt Australia after speaking with the country's prime minister, Malcolm Turnbull.
"Spoke to PM @TurnbullMalcolm of Australia," Mr Trump tweeted. "He is committed to having a very fair and reciprocal military and trade relationship. Working very quickly on a security agreement so we don't have to impose steel or aluminum tariffs on our ally, the great nation of Australia!"
Register for free to continue reading
Registration is a free and easy way to support our truly independent journalism
By registering, you will also enjoy limited access to Premium articles, exclusive newsletters, commenting, and virtual events with our leading journalists
Already have an account? sign in
Register for free to continue reading
Registration is a free and easy way to support our truly independent journalism
By registering, you will also enjoy limited access to Premium articles, exclusive newsletters, commenting, and virtual events with our leading journalists
Already have an account? sign in
Join our new commenting forum
Join thought-provoking conversations, follow other Independent readers and see their replies