Trump tax returns: Court orders president to hand over financial records to Congress
A separate subpoena is also being fought by Mr Trump in Manhattan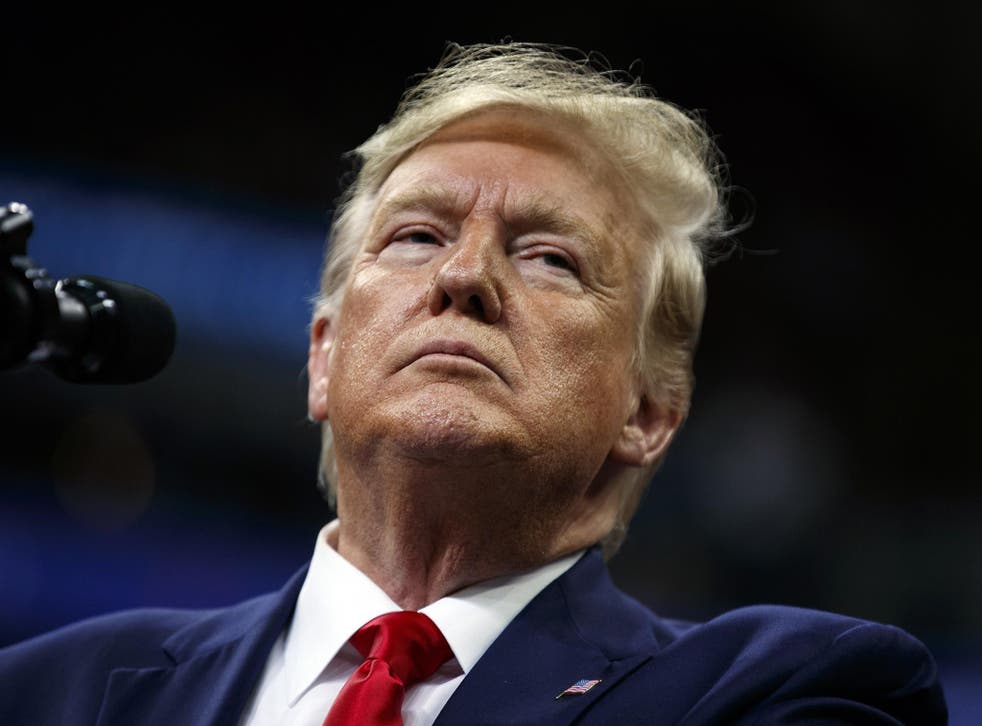 A federal appeals court has ordered Donald Trump's accountants to provide Congress with the president's financial records, in the latest victory for House Democrats as they seek to pull back the curtain on his business dealings.
The ruling comes from a three judge panel in the US Court of Appeals in the District of Columbia, and means that Mr Trump will no longer be able to keep his tax returns and other business papers secret, unless the full court decides to reconsider or the US Supreme Court itself intervenes.
The specific subpoena was issued by the House Committee on Oversight and Reform, which is one of several committees in the Democratically run House conducting an impeachment inquiry of the president. It seeks to force Mr Trump's accountants with Mazars USA to hand over those documents.
The president had earlier sought to block the subpoena in a lower court, only to be denied by a federal judge. He is also seeking to block the release of his financial documents in the 2nd Circuit Court of Appeals, in Manhattan, where a state grand jury in New York City had issued a separate subpoena.
It may be difficult for Mr Trump to convince the Supreme Court to take up his case, according to former US solicitor general Neal Katyal, who in that capacity previously represented the federal government before that panel. Mr Katyal reasoned that it would be difficult since the appeals court and a respected federal judge had already ruled against the president.
Minneapolis protesters clash with police outside Trump rally

Show all 12
In Manhattan, district attorney Cyrus Vance Jr is investigating how Mr Trump's business accounted for hush money payments made to adult film actress Stormy Daniels and Playboy model Karen McDougal, just before the 2016 election. Both women were paid to remain quiet about alleged affairs with Mr Trump years earlier, raising concerns that campaign finance laws were violated with the hush payments.
Mr Trump has denied affairs with either woman.
Support free-thinking journalism and attend Independent events
The 2nd Circuit Court of Appeals is expected to hear the president's appeal of a federal judge's decision to dismiss his decision to block Mr Vance's subpoena.
Join our new commenting forum
Join thought-provoking conversations, follow other Independent readers and see their replies