Judges cite recent Donald Trump tweet in their ruling against travel ban
Allies warn that the President's tweeting could undermine his policy agenda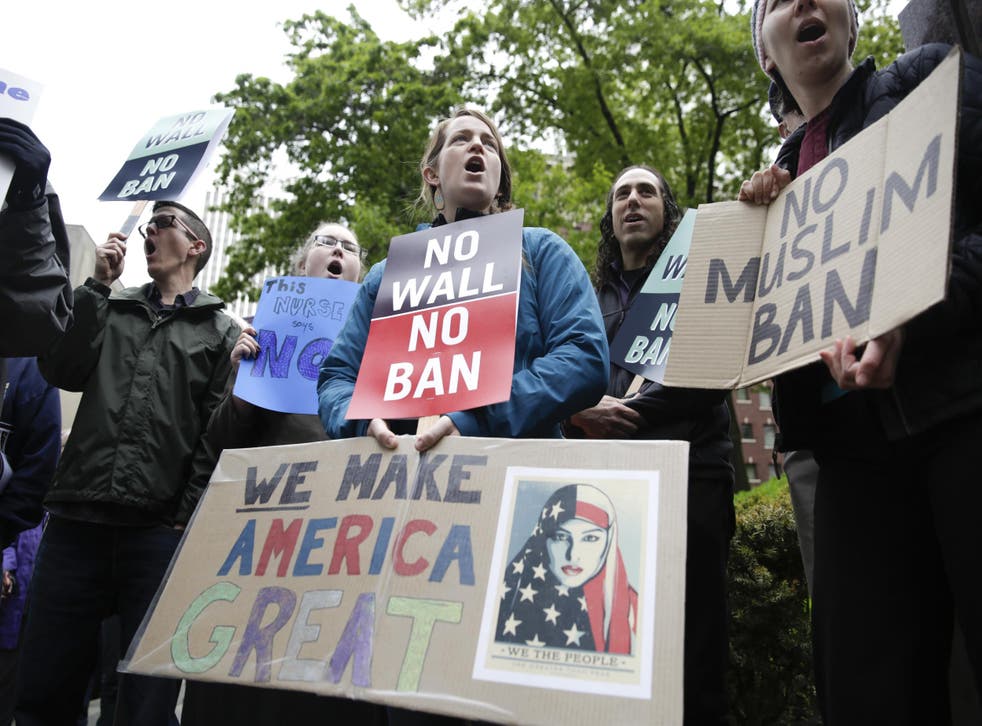 Donald Trump's love of Twitter is giving his legal team some headaches.
The 9th Circuit Court of Appeals upheld an injunction placed on his so-called travel ban, and specifically referenced a tweet the President shot out in the days following the terror attacks in London that killed eight people and injured nearly 50 more.
"That's right, we need a TRAVEL BAN for certain DANGEROUS countries," Mr Trump wrote, "not some politically correct term that won't help us protect our people!"
As it turns out, the judges on the 9th Circuit Court saw in that tweet a statement that undermines the whole reasoning behind the travel ban.
"Indeed, the President recently confirmed his assessment that it is the 'countries' that are inherently dangerous," the judges wrote in their opinion, "rather than the 180 million individual nationals of those countries who are barred from entry under the President's 'travel ban."
The judges also noted that White House Press Secretary Sean Spicer had himself instructed reporters to view the President's tweets as official statements from the White House.
New York City bodegas strike to protest Trump's travel ban

Show all 27
Mr Trump's allies have long been concerned that the President's tweeting habit will inhibit the West Wing's ability to move policy forward.
"The point cannot be stressed enough that tweets on legal matters seriously undermine [the Administration's] agenda and POTUS — and those who support him, as I do, need to reinforce that point and not be shy about it," George Conway, a lawyer married to White House senior adviser Kellyanne Conway, tweeted earlier this month. "These tweets make some people feel better, but they certainly won't help [the solicitor general] get five votes in [the Supreme Court], which is what actually matters."
The travel ban will likely head to the Supreme Court now that two US Circuit Courts of Appeals have ruled to uphold injunctions on the President's travel ban.
Join our new commenting forum
Join thought-provoking conversations, follow other Independent readers and see their replies