Trump administration could deport thousands of Vietnamese refugees after immigration rules changed
Activists warn former refugees could be mistreated by communist regime in Vietnam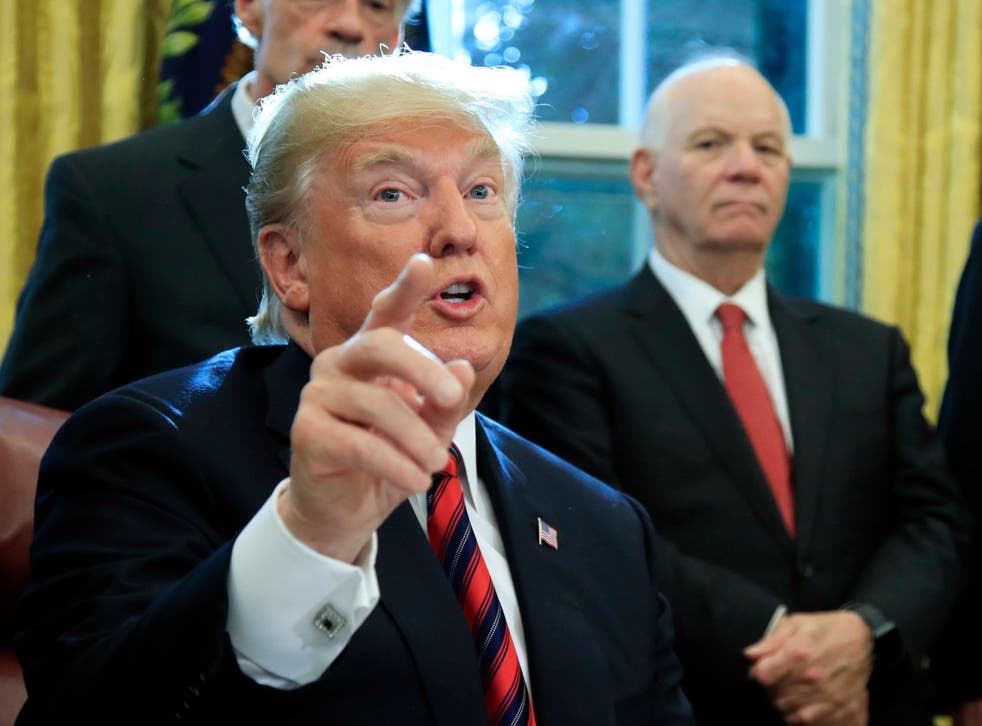 Thousands of Vietnamese refugees who fled to America after the Vietnam war are now at risk of deportation, after Donald Trump's administration changed immigration rules.
The US government has unilaterally reinterpreted an accord signed with Vietnam in 2008 to allow it to send Vietnamese citizens in America who arrived before 1995 back to their home country.
Previously, the 2008 agreement was understood by both nations to bar the deportation of Vietnamese people who arrived before July 12, 1995, when diplomatic relations were re-established between the former warring nations.
But the White House has now decided Vietnamese migrants who have been convicted of crimes can be sent home, even if they arrived before 1995.
Some activists worry this will place them at risk, as many of those from Vietnam who arrived pre-1995 supported the South Vietnam government in the war.
The current one-party regime in Hanoi, the Vietnamese capital, is a direct descendant of the North Vietnam communist leadership which took over the whole country after the US abandoned the war in the 1970s.
Authorities in Vietnam have been accused of persecuting those it sees as opposed to its regime, including groups perceived as friendly to America.
The change in policy was first reported by The Atlantic magazine.
Katie Waldman, a spokesperson for the Department of Homeland Security, told the magazine it was a "priority" of Mr Trump's administration to "remove criminal aliens to their home country."
"We have 5,000 convicted criminal aliens from Vietnam with final orders of removal – these are non-citizens who during previous administrations were arrested, convicted, and ultimately ordered removed by a federal immigration judge."
World news in pictures

Show all 50
Separately, a spokesperson for the US embassy in Hanoi confirmed the Trump government, contrary to the practice of both the Bush and Obama administrations, has decided the 2008 accord does not "explicitly preclude the removal of pre-1995 cases".
The hardening of policy led to the American ambassador to Vietnam, Ted Osius, to resign last year in protest.
He said many of the thousands of Vietnamese the White House wanted to deport were former refugees who could be mistreated by the communist regime which now rules Vietnam.
"The majority targeted for deportation – sometimes for minor infractions – were war refugees who had sided with the United States, whose loyalty was to the flag of a nation that no longer exists," Mr Osius wrote in the Foreign Service Journal.
"And they were to be 'returned' decades later to a nation ruled by a communist regime with which they had never reconciled.
Trump shakes Vietnamese PM's hand so hard he leaves an imprint
"I feared many would become human rights cases, and our government would be culpable."
Since he came to office Mr Trump has been pushing to toughen immigration rules and force foreign nations to accept deportations of more of their citizens.
His officials have also worked to change and reinterpret immigration rules to widen the pool of non-citizens who are liable to being deported.
Katrina Dizon Mariategue, from the Southeast Asia Resource Action Centre, which advocates for Asian Americans, told The Huffington Post many of the estimated 8,600 Vietnamese migrant criminals at risk under the policy change, would have already served their time in prison.
"We do know that the Trump administration has been pushing hard to escalate deportations of Southeast Asian Americans," she said.
"We're already receiving emails from individuals expressing their concern about [this] and how their families will be separated because of it."
"Forty-three years ago, a lot of the Southeast Asian communities and Vietnamese communities fled their countries and their homeland due to the war, which the US was involved in, fleeing for their safety and the safety of their families," said Kevin Lam, the organising director of the Asian American Resource Workshop, an advocacy group.
"The US would do well to remember that."
Vietnam is one of eight countries which often refuses to co-operate with US immigration authorities when they want to deport someone from America.
Until the receiving nation issues the required travel documents, the US is unable to forcibly remove someone, even if their deportation has been approved by a judge.
Instead, the migrant is detained, although they cannot be held indefinitely. Immigration and Customs Enforcement said 88 Vietnamese nationals were currently in custody and thousands more were at large but with removal orders hanging over them.
Support free-thinking journalism and attend Independent events
Other countries which do not co-operate include Vietnam's Southeast Asian neighbours Laos, Myanmar and Cambodia.
The Trump administration has been pressurising them to change their stance, sometimes by refusing US visas to high-ranking officials who wish to travel to America.
Join our new commenting forum
Join thought-provoking conversations, follow other Independent readers and see their replies