Trump approves 15,000 extra visas for seasonal foreign workers during 'Made in America' week
The US President's businesses have hired hundreds of seasonal workers on these visas in the past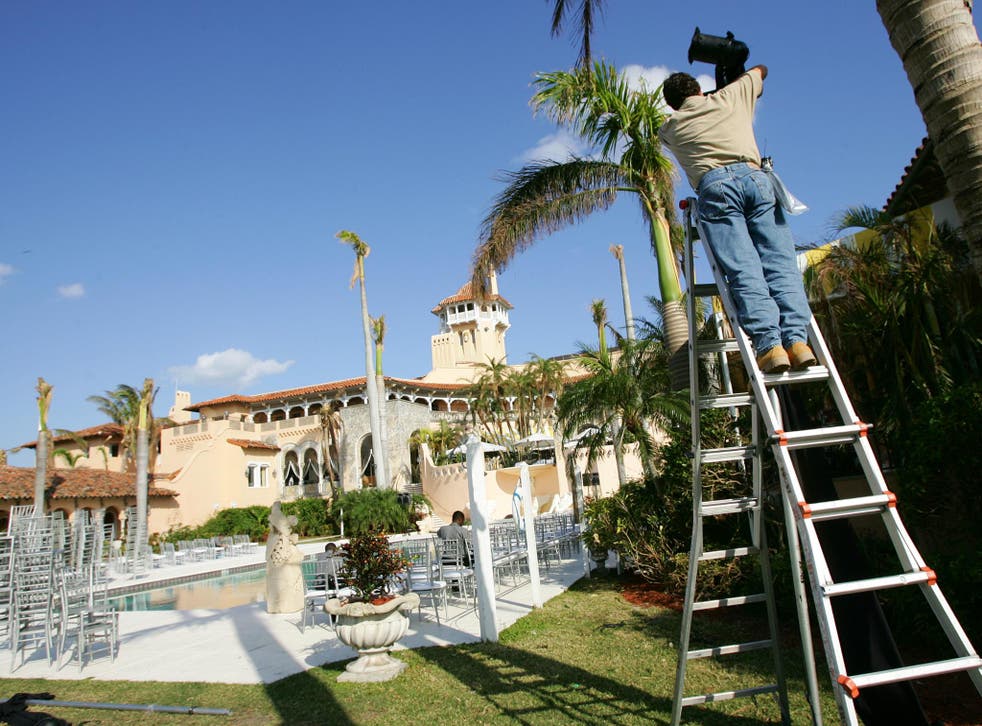 Donald Trump has authorised an additional 15,000 seasonal worker visas for foreign employees, during what the White House has billed as "Made in America" week.
Designed for temporary non-agricultural employment, Congress had previously set an annual cap of 66,000 H-2B visas the 2017 fiscal year. That will now rise to 81,000.
The programme is designed to fill unskilled jobs that Americans do not want, but US companies need to fill in order to keep their businesses going.
Department of Homeland Security (DHS) Secretary John Kelly said he consulted with Labour Secretary Alexander Acosta to determine that "there are not enough qualified and willing US workers available to perform temporary nonagricultural labour to satisfy the needs of some American businesses in FY 2017."
He added that Congress has given him "discretional authority to provide temporary relief" for American businesses that are going to suffer without seasonal workers.
Officials with the DHS insisted that it was a one time increase and that it fitted in with "Made in America" week, which Mr Trump's administration said would highlight US manufacturing - something the US President has repeatedly said he will "bring back".
"This does help with American businesses continuing to prosper," one said.
How Trump's immigration orders are affecting communities in Detroit
Mr Trump's own resorts and hotel properties could benefit from the increase. Between 2013 and 2015, his Mar-a-Lago property in Florida - also known as the "Winter White House" - employed 246 workers on the H-2B visa.
Since 2000, Mr Trump received 1,024 H-2B visas for his businesses for waiters, kitchen, and housekeeping staff, according to a CNN report.
In the past, the US leader claimed he had to hire foreign workers for Mar-a-Lago because American workers were not available during busy tourist seasons in Florida.
Businesses can apply for the visas starting this week and foreign workers can stay employed from four to 10 months. They are only allowed to legally stay in the US if they are employed when given this visa.
There are requirements US companies must meet, however. They must place an advertisement for the jobs on two separate days in an effort to "must conduct certain recruitment to ensure that there are not qualified US workers available for the position".
But, a 2015 Buzzfeed report showed that many businesses prefer to hire foreign guest workers over Americans to cut costs and limit legal liability.
Advocates also say that foreign guest workers often experience sub-standard working conditions that are harmful to their health. These issues generally go unreported for fear that their visas will be revoked.
The move also seems to be in contradiction to Mr Trump's other immigration policies, including the nearly 2,000 mile border wall he wants Mexico to pay for and the travel ban, restricting travel to the US of people from six Muslim-majority countries.
Register for free to continue reading
Registration is a free and easy way to support our truly independent journalism
By registering, you will also enjoy limited access to Premium articles, exclusive newsletters, commenting, and virtual events with our leading journalists
Already have an account? sign in
Register for free to continue reading
Registration is a free and easy way to support our truly independent journalism
By registering, you will also enjoy limited access to Premium articles, exclusive newsletters, commenting, and virtual events with our leading journalists
Already have an account? sign in
Join our new commenting forum
Join thought-provoking conversations, follow other Independent readers and see their replies