Trump scraps controversial voter fraud commission
Commission launched after President falsely claimed millions of people voted illegally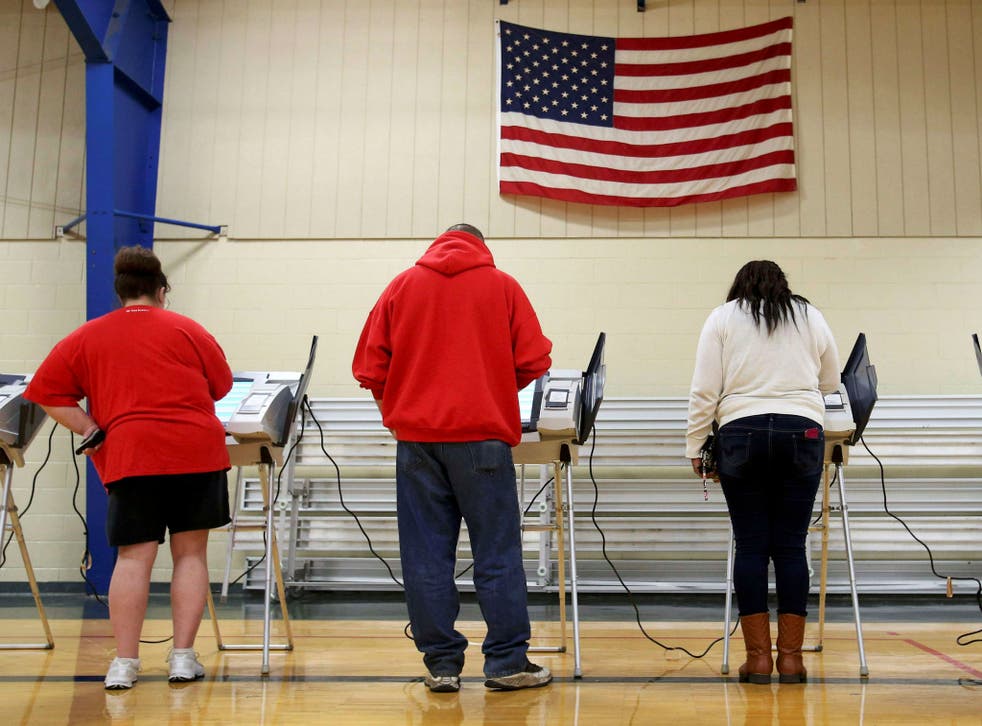 Donald Trump has nixed a controversial voter fraud commission that he created after falsely claiming that millions of people had voted illegally.
"Despite substantial evidence of voter fraud, many states have refused to provide the Presidential Advisory Commission on Election Integrity with basic information relevant to its inquiry," The White House said in a press release.
"Rather than engage in endless legal battles at taxpayer expense, today President Donald J. Trump signed an executive order to dissolve the Commission, and he has asked the Department of Homeland Security to review its initial findings and determine next courses of action".
Mr Trump launched the voter fraud commission after having claimed, without any evidence, that "millions" of people had voted illegally and he would have otherwise lost the popular vote (his Democratic rival, Hillary Clinton, outpolled him by about 2.8 million votes).
Given that context, sceptics warned that Mr Trump's investigation was informed by a false premise and intended to verify his unfounded claim. But even before Mr Trump broadcast his falsehood, questions about the integrity of elections — and laws advanced to address the alleged issue — came to carry partisan baggage.
Republican-controlled states have in recent years passed voting restrictions that are touted as means to ensure fair elections. Kansas Secretary of State Kris Kobach, who has championed such measures, was tabbed to help lead Mr Trump's commission.
US Election night in pictures

Show all 24
Critics, including Democrats, counter that evidence of voter fraud is vanishingly rare and warn that efforts to roll back early voting and require identification at the polls are effectively attempts to suppress liberal-leaning constituencies. Judges have agreed with those arguments in striking down some new voting laws.
"The commission never had anything to do with election integrity," Senate Minority Leader Chuck Schumer said in a statement. "It was instead a front to suppress the vote, perpetrate dangerous and baseless claims, and was ridiculed from one end of the country to the other".
From the start, Mr Trump's voter fraud commission was hobbled by the refusal of most states to share voters' information and beset by legal challenges — including one filed by a commission member, Maine Secretary of State Matthew Dunlap. State election officials rejected requests for their voter rolls as invasions of privacy. Pushback came from members of both parties.
"They can go jump in the Gulf of Mexico and Mississippi is a great state to launch from," Mississippi Secretary of State Delbert Hosemann said in a June statement. "Mississippi residents should celebrate Independence Day and our state's right to protect the privacy of our citizens by conducting our own electoral processes".
Register for free to continue reading
Registration is a free and easy way to support our truly independent journalism
By registering, you will also enjoy limited access to Premium articles, exclusive newsletters, commenting, and virtual events with our leading journalists
Already have an account? sign in
Register for free to continue reading
Registration is a free and easy way to support our truly independent journalism
By registering, you will also enjoy limited access to Premium articles, exclusive newsletters, commenting, and virtual events with our leading journalists
Already have an account? sign in
Join our new commenting forum
Join thought-provoking conversations, follow other Independent readers and see their replies