Three-quarters of Americans think Trump is going to lead them into war
Unlike the President, most Americans don't think diplomacy is a waste of time
Andrew Buncombe
New York
Thursday 19 October 2017 15:54 Comments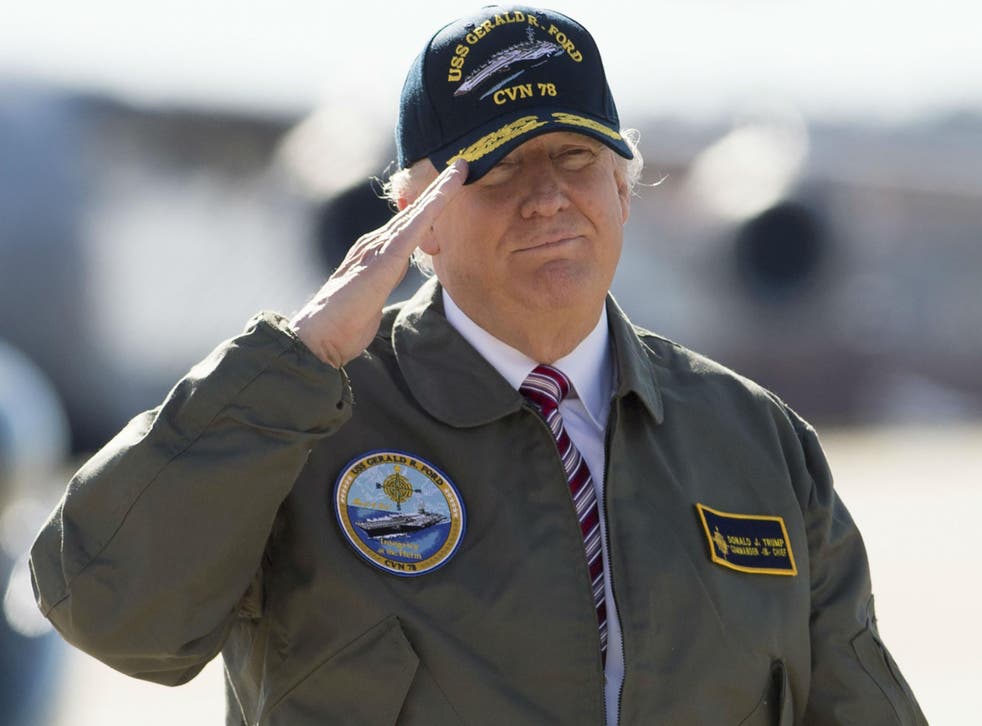 Almost three-quarters of Americans fear the US is to become involved in a "major conflict" in the next few years, according to a new survey.
Amid escalating tensions with North Korea over its aggressive missile tests and development of nuclear warheads, combined with sabre-rattling from Donald Trump, 72 per cent of the population fears the country will become embroiled in such a war within four years.
Most people believe the greatest threat to the US is from North Korea, followed by Isis and Russia. Only two per cent of people believe Iran is the greatest threat.
The NBC News/SurveyMonkey National Security poll also found that people are evenly divided on what represents the greatest form of threat - nuclear weapons, a cyber attack or terrorism.
Reporter confronts Donald Trump over repeated false claims US is the 'highest taxed country'
The survey also found that 54 per cent of Americans disapprove of the way Mr Trump is handling the confrontation with North Korea. The President has responded to Pyongyang's missile tests with a flurry of rhetoric; in his inaugural speech at the UN, Mr Trump said there would be no choice but to "totally destroy North Korea".
The controversial orders Donald Trump has already issued

Show all 9
"If the righteous many don't confront the wicked few, then evil will triumph," Mr Trump said.
Yet most Americans do not agree with their President that the diplomacy being conducted by his Secretary of State Rex Tillerson is a waste of time.
Indeed, the poll found that 64 per cent of people would prefer the US found a diplomatic solution to resolving its stand-off with North Korea.

Register for free to continue reading
Registration is a free and easy way to support our truly independent journalism
By registering, you will also enjoy limited access to Premium articles, exclusive newsletters, commenting, and virtual events with our leading journalists
Already have an account? sign in
Join our new commenting forum
Join thought-provoking conversations, follow other Independent readers and see their replies