'You got a chance to tell your side of the story': Lindsey Graham says he told Trump to do Woodward interviews
President did not participate in veteran reporter's first book on administration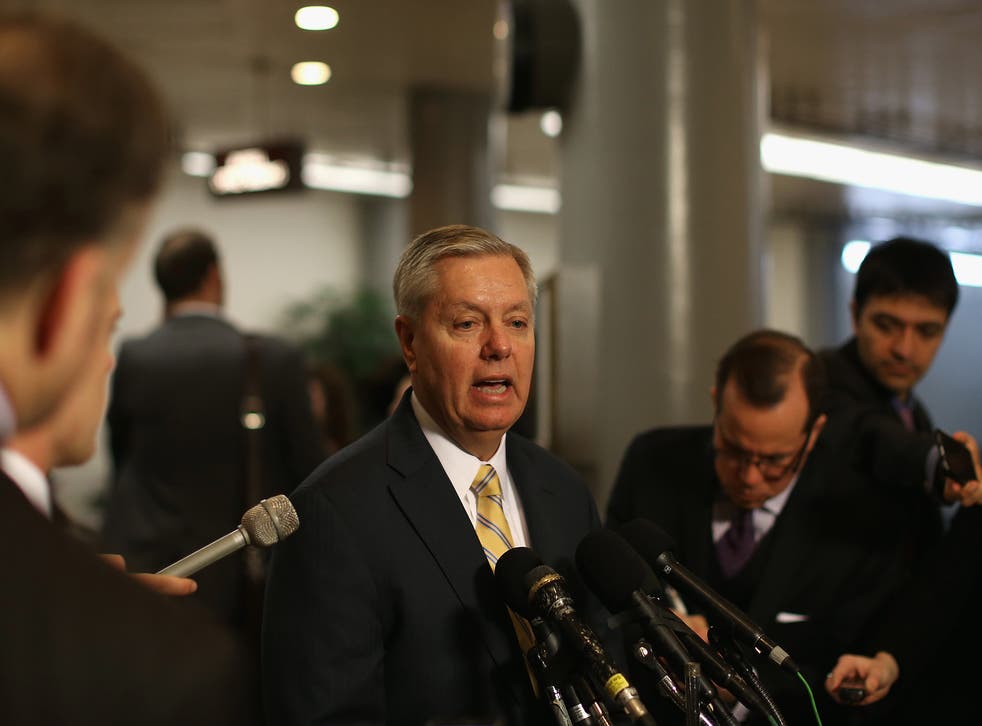 As the fallout from the Bob Woodward book continued on Thursday, Senator Lindsey Graham has confirmed that he recommended that Donald Trump speak with the veteran journalist.
The Daily Beast reports that White House aides have been pointing fingers as to who was to blame for the president having 18 separate conversations with a man who played a significant role in the downfall of president Richard Nixon.
The Republican senator from South Carolina was one name that came up, and he confirmed to the publication that he had recommended to the president that he talk with Woodward.
"Yeah. The last book Woodward wrote, Trump said he didn't know that he had wanted to be interviewed," the president's former adversary and now confidant and golf partner recalled.
"So I said, well, the guy is a well-known presidential author. And, you know, you got a chance to tell your side of the story. The president agreed and there you go."
Revelations gleaned from excerpts of Woodward's book, Rage, and recordings of his conversations with the president have been widely published and broadcast this week.
Further details continue to emerge ahead of full publication of the book on 15 September.
One of the most damning surrounds the president's admission to have publicly downplayed the severity of the coronavirus pandemic after he was first warned about it in a briefing on 28 January.
Senator Graham dismissed the idea that Trump's actions were wrong.
"The idea of the president saying we're not all going to die seems smart to me," he told The Daily Beast.
President Trump has since argued that he didn't want to create panic.
However, with more than 190,000 dead from the virus, and almost 6.4 million confirmed cases, accusations of government inaction for six weeks in February and March have caused widespread anger.
Woodward's first book on the administration, Fear, was published in September 2018 and covered the first 18 months of Trump's presidency.
Trump did not speak with Woodward for the book and felt afterwards that he was unfairly portrayed.
Interviews for Rage took place between December 2019 and July 2020. Some were in-person with others present, including vice president Mike Pence, acting chief of staff Mick Mulvaney, counselor to the president Kellyanne Conway, and then deputy press secretary Hogan Gidley.
Other interviews were late-night phone calls in which the president spoke more freely.
Trump appears to have realised that he may not be portrayed positively by mid-August when he tweeted that the book will be "FAKE".
Join our new commenting forum
Join thought-provoking conversations, follow other Independent readers and see their replies