Twitter must suspend Donald Trump for being an 'accomplice to domestic terrorism', says Anne Frank Centre
Non-profit civil rights group argues President's reluctance to condemn white supremacists makes him complicit in deadly Charlottesville violence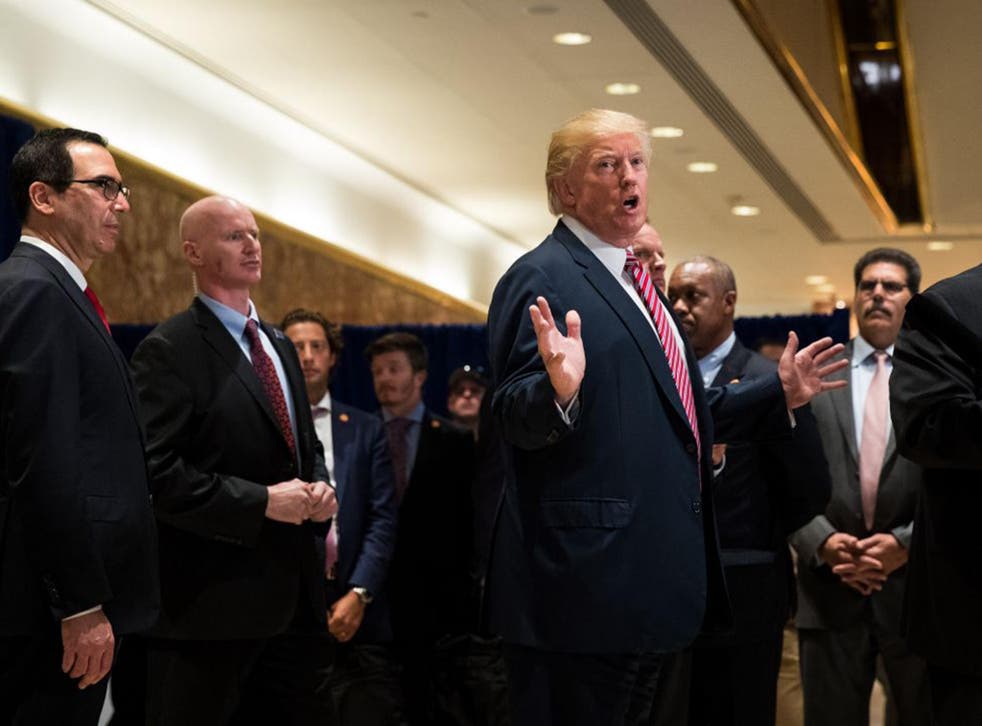 The Anne Frank Center for Mutual Respect has called on Twitter to suspend Donald Trump's account after branding him an "accomplice to domestic terrorism".
The non-profit civil rights group has spoken out against the President after violence triggered by far-right demonstrations in Charlottesville, Virginia, left three people dead.
Clashes broke out after white supremacists, the Ku Klux Klan and neo-Nazis descended on the city to protest against the removal of a statue of a Confederate general.
An alleged white supremacist drove a car into a large crowd of counter-protesters, killing 32-year-old Heather Heyer and injuring dozens more.
Two police officers helping the effort to quell the unrest died when their helicopter crashed.
Mr Trump's initial response to the violence on Saturday was widely criticised when he stopped short of singling out the far right for condemnation.
On Monday, he delivered scripted remarks in which he said the KKK, neo-Nazis and white supremacists were "repugnant".
Then on Tuesday he changed tack again, saying the fault lay on both sides, causing shock and outrage across the country.
"You had a group on one side that was bad [and] you had a group on the other side that was also very violent... There are two sides to a story," Mr Trump said.
Violence on the streets of Charlottesville

Show all 9
"You had many people in that group other than neo-Nazis and white nationalists. And the press has treated them absolutely unfairly," he added.
The Anne Frank Center took to social media and called on Twitter to take action against the President.
The group also accused Mr Trump of creating an "incubator of hate" after a Holocaust memorial in Boston was vandalised twice in the space of two months.
The glass panel on the memorial was shattered after a rock was thrown at it and a 17-year-old boy has been arrested in connection with the incident.
"New England Holocaust Memorial in Boston has been vandalized. It's what happens, @POTUS, in the incubator of hate you've worked to create," the group tweeted in response.
Join our new commenting forum
Join thought-provoking conversations, follow other Independent readers and see their replies