UN condemns Donald Trump for not 'unequivocally rejecting racist violent events' in Charlottesville
'There should be no place in the world for racist white supremacist ideas or any similar ideologies'
Samuel Osborne
Wednesday 23 August 2017 09:55 Comments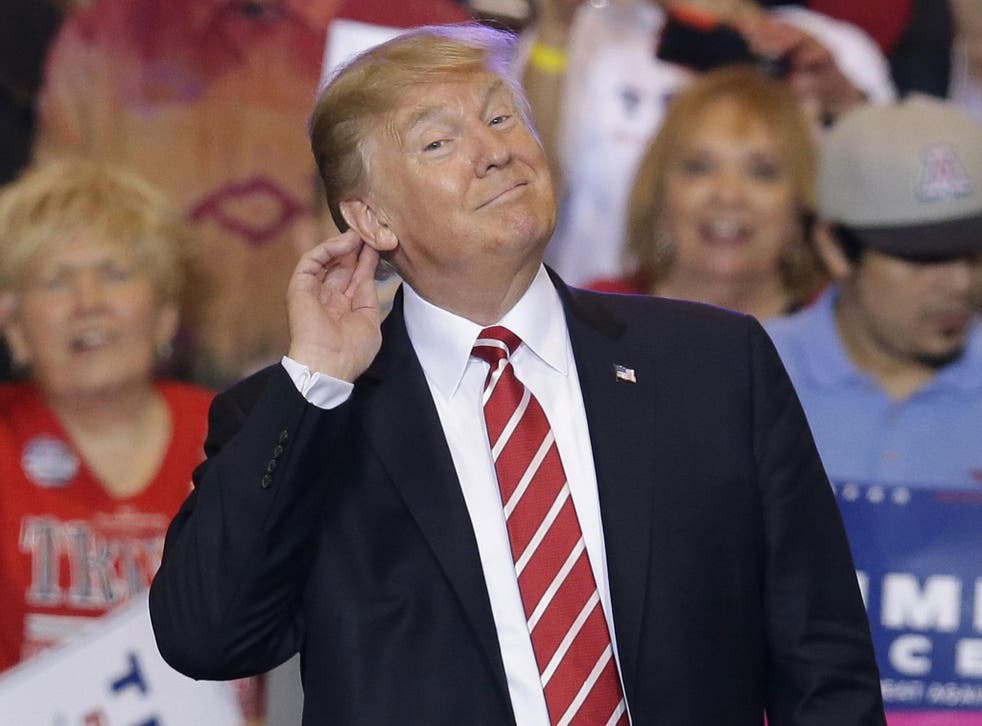 The United Nations has criticised Donald Trump for failing to "unequivocally and unconditionally reject and condemn racist hate speech and crimes in Charlottesville" and throughout the US.
"There should be no place in the world for racist white supremacist ideas or any similar ideologies that reject the core human rights principles of human dignity and equality," the UN Committee on the Elimination of Racial Discrimination said.
While the committee's statement stopped short of criticising the US President by name, it said it was calling on the US Government, as well as high-level politicians and public officials, "to address the root causes of the proliferation of such racist manifestations."
Donald Trump challenges, and cherry-picks, coverage of his Charlottesville statements at rally
Mr Trump revved up supporters in Phoenix on Tuesday with a defence of his response to a white supremacist-organised rally in Charlottesville, Virginia.
He accused the "fake media" of misrepresenting his "perfect" response to the protests and counter-protests, before reading out portions of his various statements on Charlottesville - neglecting to read his most controversial comments, in which he said there was blame for the violence "on all sides."
Anastasia Crickley, who chairs the UN committee of 18 independent experts, said: "We are alarmed by the racist demonstrations, with overtly racist slogans, chants and salutes by white nationalists, neo-Nazis, and the Ku Klux Klan, promoting white supremacy and inciting racial discrimination and hatred."
She added: "We call on the US Government to investigate thoroughly the phenomenon of racial discrimination targeting, in particular, people of African descent, ethnic or ethno-religious minorities, and migrants."
Violence on the streets of Charlottesville

Show all 9
Under its "early warning and urgent action" procedure, the committee also called on the US to ensure the rights to freedom of expression, association and peaceful assembly are "not exercised with the aim of destroying or denying the rights and freedoms of others."
It asked the US government to provide guarantees such rights are not misused to promote racist hate speech and racist crimes.
Register for free to continue reading
Registration is a free and easy way to support our truly independent journalism
By registering, you will also enjoy limited access to Premium articles, exclusive newsletters, commenting, and virtual events with our leading journalists
Already have an account? sign in
Join our new commenting forum
Join thought-provoking conversations, follow other Independent readers and see their replies