US Army Captain says country's military 'not best in the world anymore'
The officer argues US troops do not 'train enough at home station'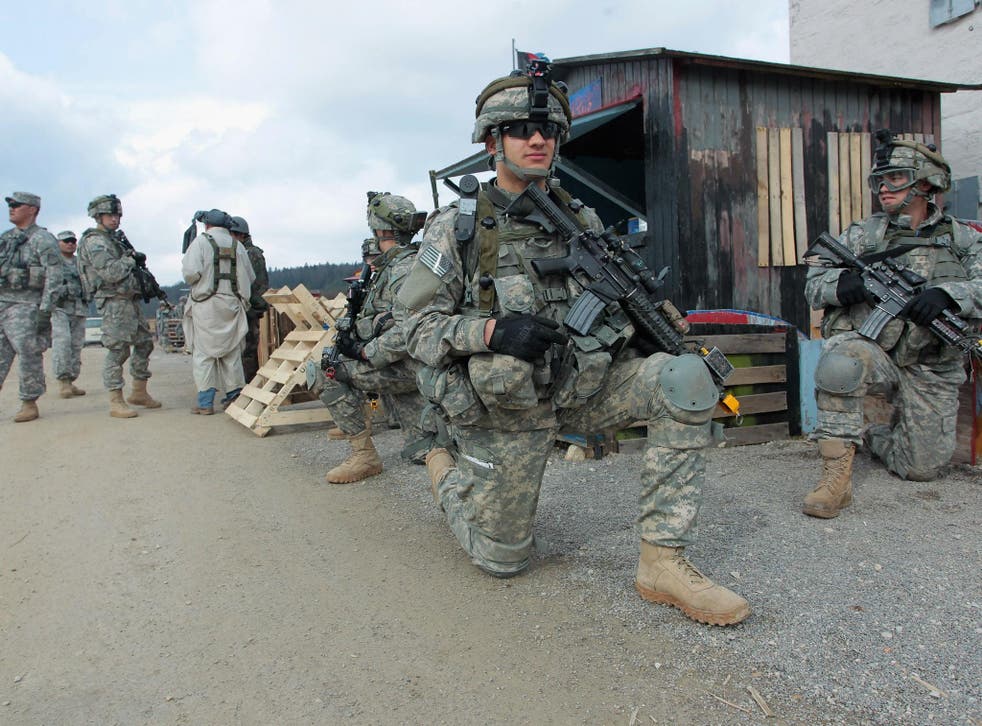 A US Army Captain has said that the American military is perhaps not the best in the world because it is "not as prepared or ready for combat as their multinational partners".
Captain J Scott Metz wrote in an Army professional journal that he feels other countries' troops are "now tactically better than we are at company level and below because we do not train enough at home station".
He includes allies and "some potential enemies" as better prepared than US forces.
Captain Metz puts the blame on the issue of "readiness" - a term which encompasses everything from making sure soldiers have up to date immunizations to weapons certifications to proper paperwork on file in the Defence department's antiquated computer systems.
One example he writes about is a US platoon not knowing how to use "terrain to their advantage in every engagement" and being outmanoeuvred in an exercise by their foreign counterparts. It is something it should have trained for at its home base before arriving at JMRC, he argues.
Captain Metz said that senior army leaders make readiness a top priority but small units and commanders over-tasked with training requirements and administrative work are not given enough time to be fully ready. Tom Ricks, a columnist for Foreign Policy who has covered the US military since the early 1990s, wrote that Captain Metz is "speaking truth to power".
Until recently, Captain Metz was stationed at the Joint Multinational Readiness Centre (JMRC) in Hohenfels, Germany giving him a unique look at the US military - but somewhat limited given his rank and the fact that he is only writing about his perspective in the Army and not the military as a whole.
The article - most likely cleared through the active duty Captain's chain of command - has been lauded by many in military community for its forthrightness, especially with the current state of US foreign policy, the ongoing war in Afghanistan, and other engagements in Iraq, Syria, and a number of other places.
Mr Ricks wrote that Captain Metz's piece is a "tough, informed article that challenges the prevailing wisdom. Doing that is a big part of the role of military professional journals, but they don't always carry it out."
Join our new commenting forum
Join thought-provoking conversations, follow other Independent readers and see their replies