US trade ambassador says China is living in a 'fantasy world' as tariff threats heat up
The US has threatened allies and enemies alike with new tariffs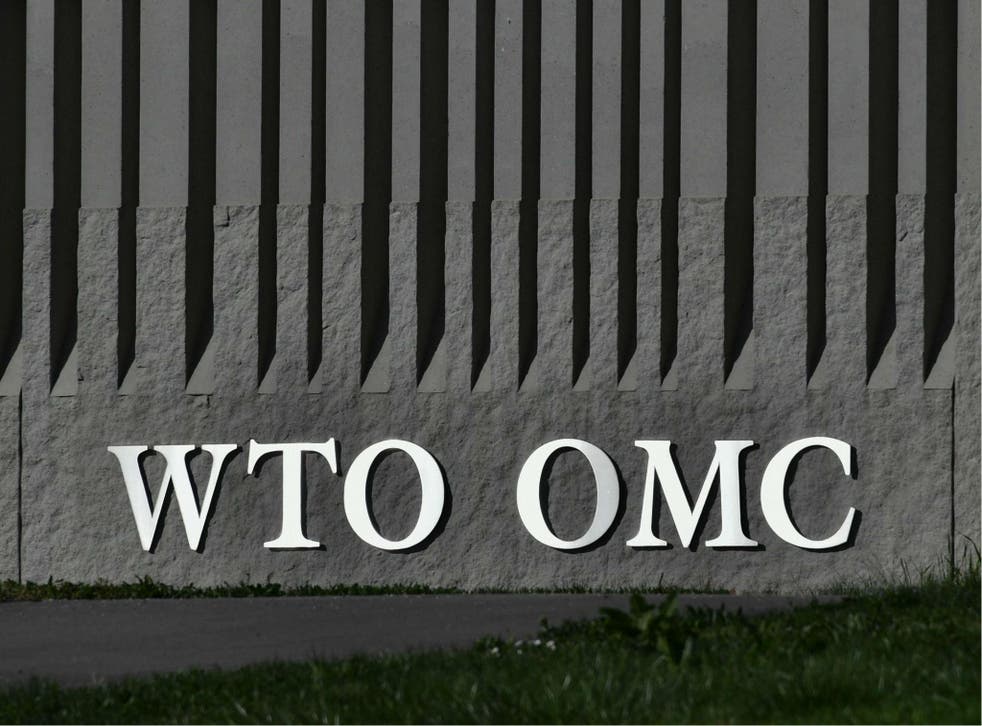 The new US ambassador to the World Trade Organisation says that something has gone "terribly wrong" with the international judging body and that arguments coming from China show that the country is living in a fantasy land.
Dennis Shea, during his first address to the WTO's General Council, said "something has gone terribly wrong in this system when the charged with adjudicating the rules are so consistently disregarding those very rules," according to prepared remarks.
Mr Shea then said that the WTO bus "confront the havoc of China's state capitalism" before blasting China's response to US trade policy, saying: "We have now entered the realm of Alice in Wonderland."
"It is amazing to watch a country that is the world's most protectionist, mercantilist economy position itself as the self-proclaimed defender of free trade and the global trading system," Mr Shea said. "White is black. Up is down."
The comments came after Chinese officials lashed out during the WTO's regulatory meeting in Geneva, criticising President Donald Trump's proposed tariffs on $150 billion of Chinese goods. Washington has defended itself against criticism, and criticised China's promise to retaliate against the tariffs.
Mr Trump's threat to impose tariffs against allies and adversaries across the globe has sparked criticism from all over, with major allies in the European Union saying that America's justification that it needs to raise the tax on steel and aluminium imports for national security reasons is false, and that it poses great risks to international order.
World news in pictures

Show all 50
The measures may "trigger systemic risks undermining the multilateral trading system," Marc Vanheukelen, the European Union ambassador to the WTO, said. The EU "and its member states are very concerned by the direct and indirect impact that the measures could have — on the US market, the EU market and on third country markets."
But international representatives have also taken issue with the US's refusal to appoint new members to the WTO's appellate body that oversees trade disagreements, which could leave the decision-making body powerless by next year because there won't be enough judges to sign off on rulings.
Speaking to the WTO Tuesday, the Chinese ambassador to the WTO accused the United States of taking the international organisation "hostage" by blocking judicial appointments that are necessary to resolve trade disputes between countries. The ambassador said that American steel tariffs, intellectual property tariffs and the American veto of WTO judges amounts to "three hard blows" that could severely undermine the global trading system.
"Without such system, the WTO's trade rules will no longer be effectively enforced, and the trust and credibility of the multilateral trading system will be deeply undermined," Zhang Xiangchen, the ambassador, said, according to the Chinese state-owned news organisation Xinhua News Agency.
Mr Shea rejected that notion, and sought to paint China as the disruptive force in international trade.
"The truth is, it is China that is the unilateralist, consistently acting in ways that undermine the global system of open and fair trade," Mr Shea said. "The WTO must avoid falling down this rabbit hole into a fantasy world, lest it lose all credibility."
Register for free to continue reading
Registration is a free and easy way to support our truly independent journalism
By registering, you will also enjoy limited access to Premium articles, exclusive newsletters, commenting, and virtual events with our leading journalists
Already have an account? sign in
Register for free to continue reading
Registration is a free and easy way to support our truly independent journalism
By registering, you will also enjoy limited access to Premium articles, exclusive newsletters, commenting, and virtual events with our leading journalists
Already have an account? sign in
Join our new commenting forum
Join thought-provoking conversations, follow other Independent readers and see their replies