Election polls 2016: How accurate will they be? Will Hillary Clinton really win?
Experts say pollsters are becoming increasingly accurate in their predictions - but nobody can accurately predict voter turnout on the day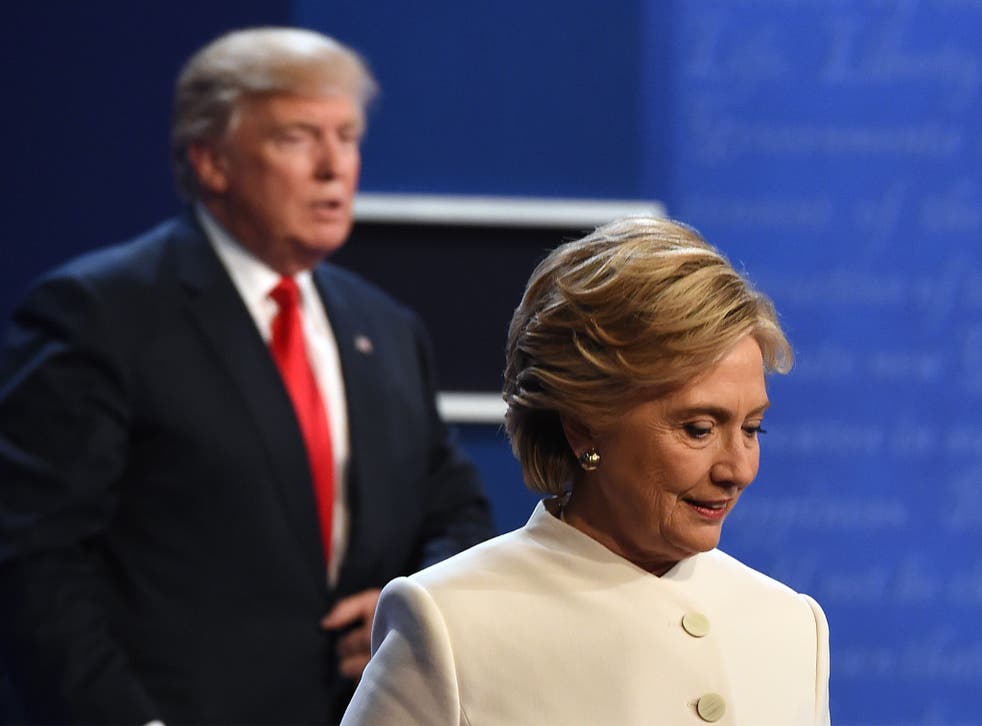 The final polls suggest it should be a clear win for Hilary Clinton, but how much can we trust them?
Right now, the vast majority of polls are pointing towards Clinton, but it's easy question to their reliability.
The UK has been rocked by incorrect polling in previous years. Brexit is a clear example of this, with the country waking up to a shock leave vote thanks to dramatically incorrect poll predictions.
In the 2012 presidential election, Obama beat Romney 332 seats to 206 – an unprecedented 3.9 per cent margin that few had anticipated.
In fact, during the final week of the election campaign, only three out of 30 polls conducted had correctly predicted Obama's lead above three points.
Real Clear Politics, which aggregates a spread of US election polls, reported 48.8 per cent of votes for Obama and 48.1 per cent for Romney – a margin of just 0.7 per cent.
Nate Silver's political blog FiveThirtyEight did much better – predicting 313 seats for Obama and 225 to Romney (two points ahead). Public Policy Polling (PPP) also showed Obama in the lead by two points, and was praised for being the one of the most accurate polls by correctly predicting the winner of every state in the presidential race.
Rasmussen disagreed, however, overestimating Romney's performance by around four percentage points.
Could such inaccuracies happen again this year?
Bloomberg Politics national poll shows Hilary Clinton pulling ahead of Donald Trump by three points – 44 per cent to 41 per cent respectively, with Gary Johnson at 4 per cent and Jill Stein at 2 per cent.
The final NBC News/SurveyMonkey poll also shows Clinton with a strong lead - ahead of Trump by six points, 47 per cent to 41 per cent, with Johnson at 6 per cent and Stein at 3 per cent.
CBS and WP/ABC both show Clinton to be leading by four points.
A number of other sources add uncertainty with wildly differing predictions, but Real Clear Politics shows Clinton to be two points ahead of Trump overall.
One recurring sentiment from the 2012 election was that the majority of polls were overly biased towards the Republican vote. If the polls change as much as they did last time, Clinton would still end up winning – provided the pollsters have once again underestimated her votes.
But will the polls be accurate?
With hundreds of surveys tracking the election, US polls tend to be good at gauging public opinion – and experts say pollsters have become more accurate in their predictions over time.

Ipsos MORI notes that the average candidate error in US presidential elections has sat around 1-2 per cent since 1988 – with less than one per cent average error in 2008 – compared to more than 6 per cent margin for error in the 1936 election.
The market researchers also state that US presidential election polls become more accurate closer to the election - with an average of 3.1 per cent margin for error.
A number of factors could affect votes on the day, however– even heavy rain and sports games have been found to influence voters' moods and turnout.
So what can we expect?
If this election behaves in similar way to previous years, it's probable Clinton will win. The added reassurance that pollsters are becoming increasingly accurate in their predictions make this outcome all the more likely.
But there's no doubting this is a once in a lifetime election that so far doesn't seem to have followed any previous campaign logic.
There's still everything to play for still in the final few hours and an exact outcome is impossible to predict.
Join our new commenting forum
Join thought-provoking conversations, follow other Independent readers and see their replies