US election: Bernie Sanders wins Hawaii caucuses in race against Hillary Clinton for Democratic nomination
It follows landslide victories in Alaska and Washington for a clean sweep of results in Saturday's votes
Adam Withnall
Sunday 27 March 2016 09:03 Comments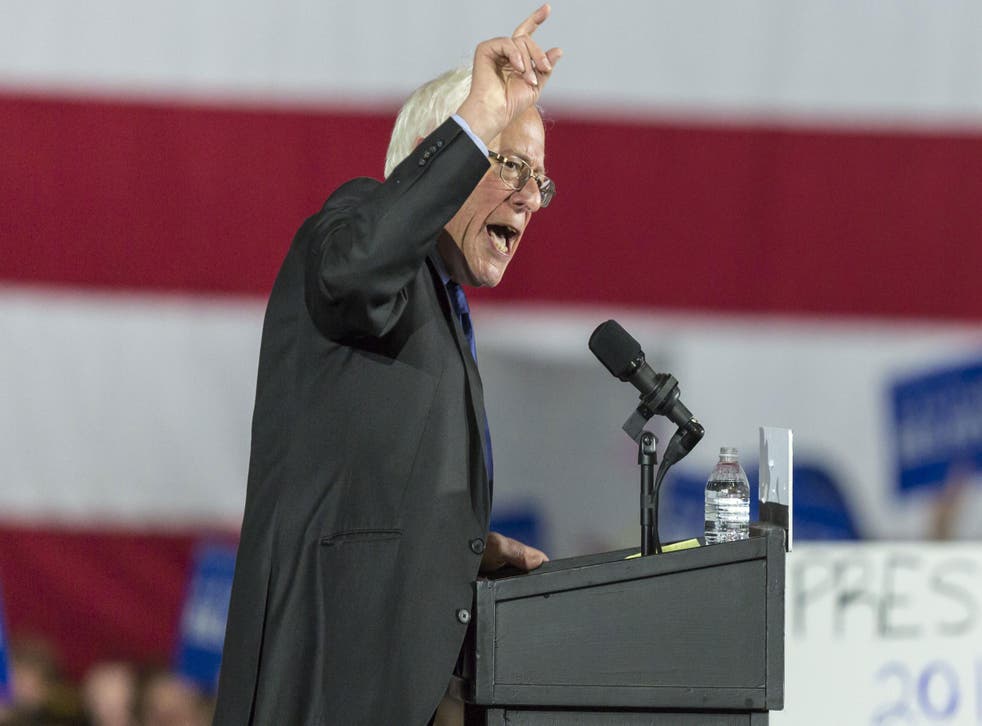 Bernie Sanders has won the Democratic caucuses in Hawaii, adding to US presidential nomination victories in Washington and Alaska declared on Saturday night.
US media described the margin of victory in Hawaii, current president Barack Obama's home state, as emphatic.
It means the Vermont senator has taken three wins out of three in the states holding votes for their nominations on Saturday, in a major psychological boost to his supporters as he seeks to keep up the pressure on rival Hillary Clinton.
But analysts said the victories had made only a small dent in the significant lead enjoyed by Ms Clinton in terms of numbers of delegates.
After Mr Sanders' two early wins in Washington and Alaska on Saturday, Ms Clinton held a delegate lead of 1,234 to 956, according to an Associated Press analysis, an advantage that expands to 1,703-985 once the superdelegates are included. It takes 2,383 delegates to win.
Democrat presidential candidates

Show all 5
The Hawaii result nonetheless adds to the landslide wins for Mr Sanders in Washington, where he was leading on 71 per cent in a CNN count late on Saturday, and Alaska, where he had an even greater 80 per cent.
Grinning as he addressed supporters, in Madison, Wisconsin, Mr Sanders said: "I knew that we were going to have a hard time in the Deep South, where people are more conservative. But we knew things were going to improve as we headed West."
Mr Sanders insists there is still a "path to victory" for his campaign. But he needs to win more than 57 per cent of the remaining delegates from primaries and caucuses to have a majority of those delegates by June's end, again according to an AP count.
Washington was the biggest prize at stake on Saturday, with 101 delegates to offer compared to Hawaii's 25 and Alaska's 16, and both candidates had focussed their campaigning there.
Prior to the results coming out, Ms Clinton told supporters in Everett: "We are on the path to the nomination, and I want Washington to be part of how we get there."
Register for free to continue reading
Registration is a free and easy way to support our truly independent journalism
By registering, you will also enjoy limited access to Premium articles, exclusive newsletters, commenting, and virtual events with our leading journalists
Already have an account? sign in
Join our new commenting forum
Join thought-provoking conversations, follow other Independent readers and see their replies