National exit polls reveal big majority saw Trump as 'not qualified' to be President
Mr Trump is nonetheless poised to celebrate a convincing victory
Adam Withnall
Wednesday 09 November 2016 08:38 Comments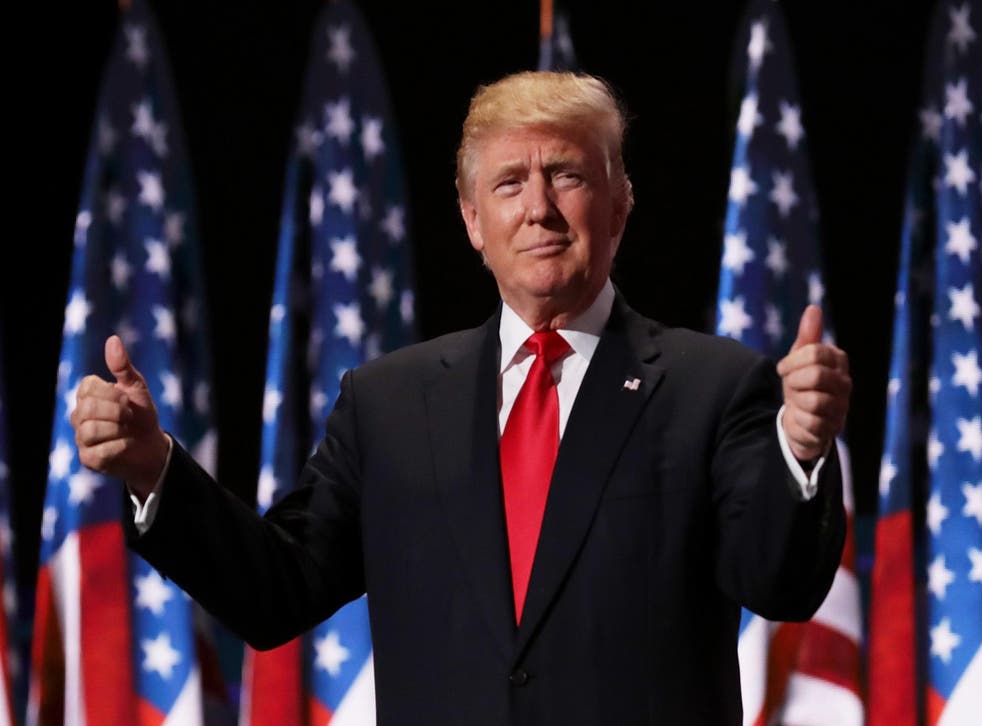 National exit polls from the US election suggest as many as 61 per cent of voters viewed Donald Trump as "not qualified" to be President, despite what now appears to be his convincing victory.
The polls, which survey some 100,000 Americans as they leave their booths and offer insights into what drove the election result, found people were generally unimpressed with either candidate.
Asked if Ms Clinton was qualified to be President, 52 per cent said yes compared to 47 per cent who said no. When the same question was asked about Mr Trump, the split was 38/61 for yes/no.
The polls underscored the deep divisions that have defined the 2016 contest. Women nationwide supported Clinton by a double-digit margin, while men were significantly more likely to back Trump. More than half of white voters backed the Republican, while nearly 9 in 10 blacks voted for the Democrat.
They also suggest Ms Clinton actually performed worse among Latino voters than Barack Obama did against Mitt Romney - who took 71 per cent of these votes compared to 27 per cent for Romney.
Ms Clinton received 65 per cent of the Latino vote versus Mr Trump's 29 per cent, despite the Republican's comments about Mexican immigrants being "rapists".
More than half of voters for each candidate cast their ballots with reservations about the one they voted for or because they disliked the alternative. Only 4 in 10 voters strongly favoured their candidate, compared to about two-thirds who strongly favoured the candidate they chose in similar polls in 2012.
As Wednesday morning wore on, Mr Trump inched closer to the 270 target needed to win and there appeared no possible way back for Ms Clinton.
The result was all-but confirmed when the Republican stunningly carried Pennsylvania, breaking through a Democratic firewall in a state that had not backed a Republican for president since 1988.
Dow Jones futures and Asian markets tumbled, reflecting investor alarm over what a Trump presidency might mean for the economy and global trade.
And the mood at Ms Clinton's party grew bleak, with some supporters leaving, others crying and hugging each other. Many top campaign aides stopped returning calls and texts, the Associated Press reports, as Ms Clinton and her family hunkered down in a luxury hotel watching the returns.
But there would be no declaration of defeat, at least not until dawn in New York. At 2am EST, Clinton campaign chairman John Podesta told the crowd to head home for the night.
"We're still counting votes and every vote should count," he said.
That news was met with anger at Trump headquarters, particularly after the rows in recent weeks with Mr Trump refusing to say he would accept the result if he lost. The crowd there broke out in boos, chanting a favourite Trumpism: "Lock her up."
Register for free to continue reading
Registration is a free and easy way to support our truly independent journalism
By registering, you will also enjoy limited access to Premium articles, exclusive newsletters, commenting, and virtual events with our leading journalists
Already have an account? sign in
Join our new commenting forum
Join thought-provoking conversations, follow other Independent readers and see their replies