Americans tend to elect the tallest person for president - here's how the 2020 candidates would fare
The tallest presidential candidate has won the popular vote in two-thirds of elections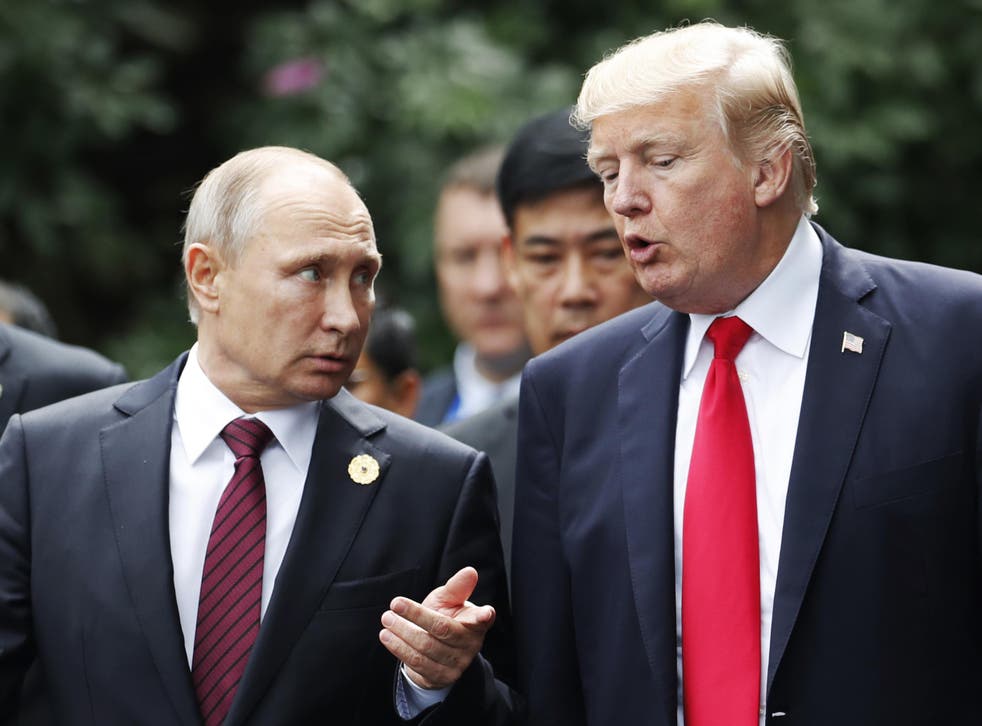 History suggests that beating Donald Trump in 2020 could be a tall order for Democrats - because voters tend to vote for presidential candidates with a height advantage over their opponent.
While it may sound superficial, taller presidential candidates have fared better over the years, with the taller of the two candidates winning the popular vote in two-thirds of elections, and in the electoral college more than half of the time.
That's good news for Mr Trump, who stands at 6ft 3in, towering over Democratic frontrunners such as Joe Biden (6ft), Elizabeth Warren (5ft 8in), Bernie Sanders (6ft).
A quick glance at the height charts of recent political players bolsters the case; Mr Trump is taller than Hillary Clinton, Barack Obama was taller than John McCain, while Robert Kennedy was taller than Richard Nixon.
The longest serving president in US history was Franklin D Roosevelt, standing at a formidable 6ft 2in.
The Queen with US presidents: Truman to Trump

Show all 23
The sputtering, aborted long-shot run by New York City mayor Bill de Blasio looks, in light of these facts, to have been a missed opportunity. Almost.
There are, of course, exceptions to the rule. Mr Obama is 6ft 1in, shorter than 2012 opponent Mitt Romney. Mr Obama still edged the popular vote and won a convincing electoral college haul.
Meanwhile the towering Al Gore won the popular vote in 2000, but George W Bush became president thanks to his electoral college tally.
The psychology behind all of this appears fairly obvious - taller people are typically seen as more physically formidable.
In a Leadership Quarterly research paper on the subject, the authors said: "The advantage of taller candidates is potentially explained by perceptions associated with height: taller presidents are rated by experts as 'greater', and having more leadership and communication skills. "We conclude that height is an important characteristic in choosing and evaluating political leaders."
The rival Mr Trump hit particularly hard during the Republican primary was Jeb Bush, who, at 6ft 3ins, may have appeared like a physical as well as a political threat during the face-to-face debates.
His distaste for shorter politicians was also clear during the process - he slapped a label of 'Little Marco' on Marco Rubio at every opportunity.
And, as diminutive former New York mayor Michael Bloomberg dipped his toe into the 2020 water last week, Mr Trump remarked: "Little Michael will fail."
There is, however, one former president who Mr Trump is willing to concede was greater than himself; Abraham Lincoln.
His height? 6ft 4in.
Join our new commenting forum
Join thought-provoking conversations, follow other Independent readers and see their replies