Supreme Court forces Arizona to continue giving Dreamers driver's licenses
The court's decision is the latest blow to efforts to pull back the Daca programme
Clark Mindock
New York
Monday 19 March 2018 18:31 Comments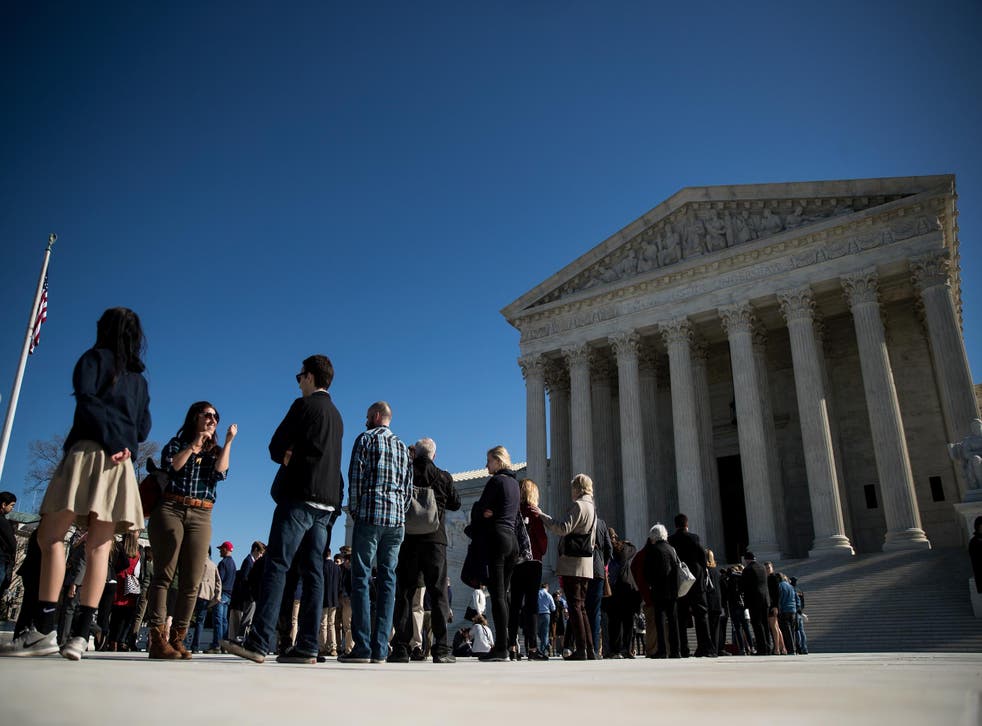 The United States Supreme Court is forcing the state of Arizona to continue issuing driver's licenses to so-called Dreamers after refusing to hear a state challenge to the Deferred Action for Childhood Arrivals (Daca) programme that protects hundreds of thousands of young immigrants who came to the United States illegally as children.
The decision not to hear Arizona's challenge to a lower court ruling on the licenses is the latest time the court has made a consequential decision related to Daca, undercutting President Donald Trump's efforts to pull the programme back.
While Mr Trump has sought to end the Daca programme — and had set a deadline for early March to do so — the court ruled late last month the administration must keep it in place, at least for the time being. In doing so, the court upheld an earlier ruling from a lower court in California that forced continued processing of Daca applications.
The driver's license issue was first raised soon after former President Barack Obama introduced the policy, with then-Arizona Gov Jan Brewer directing state officials to prevent Daca recipients from obtaining driver's licenses in the state.
Under Arizona law, non-citizens must prove they are authorised to be in the US before they can get legal approval to drive.
The challenge to that directive was filed by the American Civil Liberties Union.
People strike across America for A Day Without Immigrants

Show all 16
The policy was first thrown out last year by the 9th Circuit Court of Appeals, which said that Arizona cannot determine its own definition of which immigrants are authorized to remain in the United States or not.
While the Supreme Court decision not to hear the cause will undoubtedly be seen as a victory for immigrant rights activists, the decision comes amid increased uncertainty that Congress will be able to provide legislative relief for Daca recipients facing potential deportation if the programme is binned.
While Democrats had previously promised to force issue during budget negotiations, and have repeatedly called out Republican leadership for failing to address the issue, it appears that the party drop the issue in coming budget negotiations.
That follows after Democrats forced a short federal shut down over Daca issues before receiving a promise from Republicans that an immigration bill would be heard. At the time, Democrats were reportedly concerned that forcing a long-term shutdown over the immigration issue could have devastating effects and ruin their chances to make significant gains at the ballot box this November.
Register for free to continue reading
Registration is a free and easy way to support our truly independent journalism
By registering, you will also enjoy limited access to Premium articles, exclusive newsletters, commenting, and virtual events with our leading journalists
Already have an account? sign in
Join our new commenting forum
Join thought-provoking conversations, follow other Independent readers and see their replies