US mayors endorse 100% clean energy in repudiation of Donald Trump's climate change stance
 'We cannot simply resist and retreat, we must lead, and we must engage,' says New Orleans Mayor Mitch Landrieu
Emily Shugerman
New York
Tuesday 27 June 2017 20:50 Comments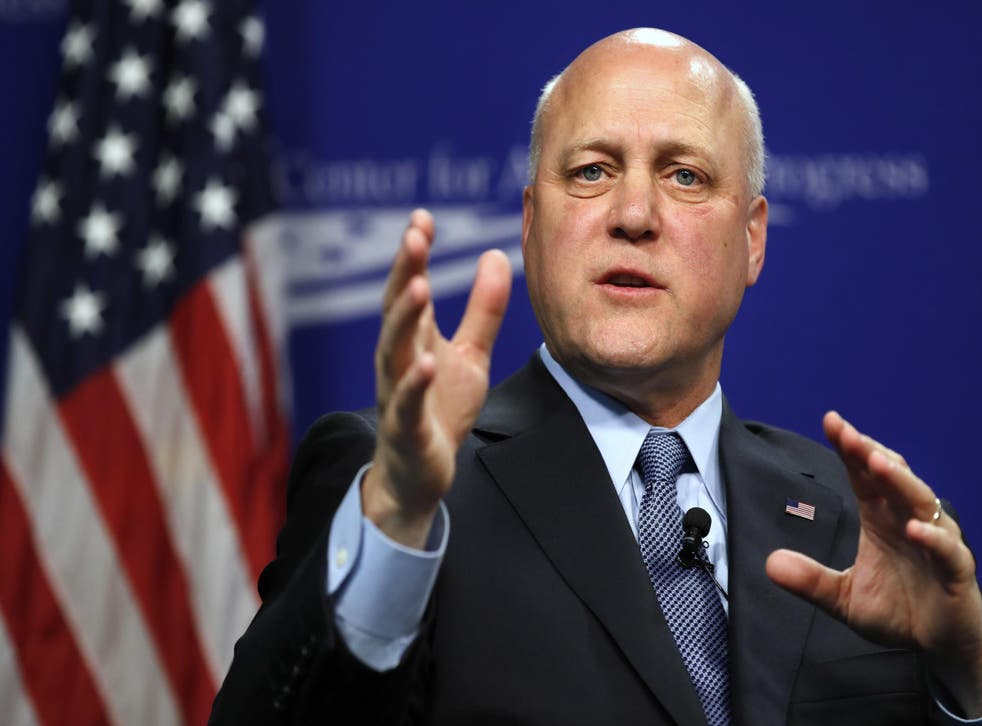 Mayors from more than 250 US cities have voted to transition to 100 per cent renewable energy in the next two decades, in a repudiation of the environmental policies of President Donald Trump.
The mayors voted on nine different energy resolutions at the United States Conference of Mayors, the 85th such gathering of leaders from more than 1,400 cities.
A key Conference resolution pledged support for "establishing a community-wide target of powering communities with 100 percent clean, renewable energy by 2035," as a means of meeting the targets set by the Paris Agreement – a historic environmental pact from which Mr Trump recently removed the United States.
Just weeks before, mayors of more than 300 cities had pledged to honour the commitments of the climate accord, even if the Trump administration wouldn't.
At the conference on Monday, mayors also voted ask Congress and the Trump administrative for risk management programmes to combat the effects of climate change, such as flooding from sea level rise. They also pledged to support more investment in wind energy from all levels of government.
"We are showing the world that cities and mayors can and will lead the transition away from fossil fuels to 100 percent clean, renewable energy," Columbia, South Carolina, Mayor Steve Benjamin, a co-sponsor of the resolution, said in a statement.
Paris climate talks in pictures

Show all 12
In fact, an underlying theme of the conference seemed to be mayors leading the way – on climate change, and on everything else.
"The families we represent cannot look to Washington for answers," conference President and New Orleans Mayor Mitch Landrieu told the mayors in his address. He added: "We cannot simply resist and retreat, we must lead, and we must engage."
Former New York city Mayor Michael Bloomberg echoed these comments, claiming the federal government had been "AWOL" on "nearly all the big issues".
"As Washington has grown more dysfunctional, cities have grown more dynamic, and mayors have grown more powerful and important," he said.
Mr Bloomberg announced on Monday he will donate more than $200m to cultivate inventive city policies over the next three years. The American Cities Initiative will provide grants for mayors who tackle issues like climate change, education and opioid abuse.
He urged the mayors gathered there to "accelerate cities' progress to make up for Washington's inaction".
Even before the conference, America's mayors were already butting heads with the Trump administration – most notably on the issue of immigration.
More than 150 cities and counties across the country have refused to cooperate with federal immigration enforcement officers in recent months, declaring themselves "sanctuary cities" for undocumented immigrants.
Mr Trump, in one of his first acts as president, issued an executive order withholding federal funds from such sanctuary cities.
In April, a federal judge blocked the order from taking effect.
"First the Ninth Circuit rules against the ban & now it hits again on sanctuary cities-both ridiculous rulings," the President fumed on Twitter. "See you in the Supreme Court!"
Mr Landrieu, whose own jurisdiction has declared itself a sanctuary city, urged his fellow mayors to stay strong.
"We cannot stay quiet when there's an injustice," he said, "even if it's being perpetrated by people with great power."
Register for free to continue reading
Registration is a free and easy way to support our truly independent journalism
By registering, you will also enjoy limited access to Premium articles, exclusive newsletters, commenting, and virtual events with our leading journalists
Already have an account? sign in
Join our new commenting forum
Join thought-provoking conversations, follow other Independent readers and see their replies