US-Mexico border wall: Construction begins on prototypes for Donald Trump's planned 'fence'
Eight models to be built in remote area of San Diego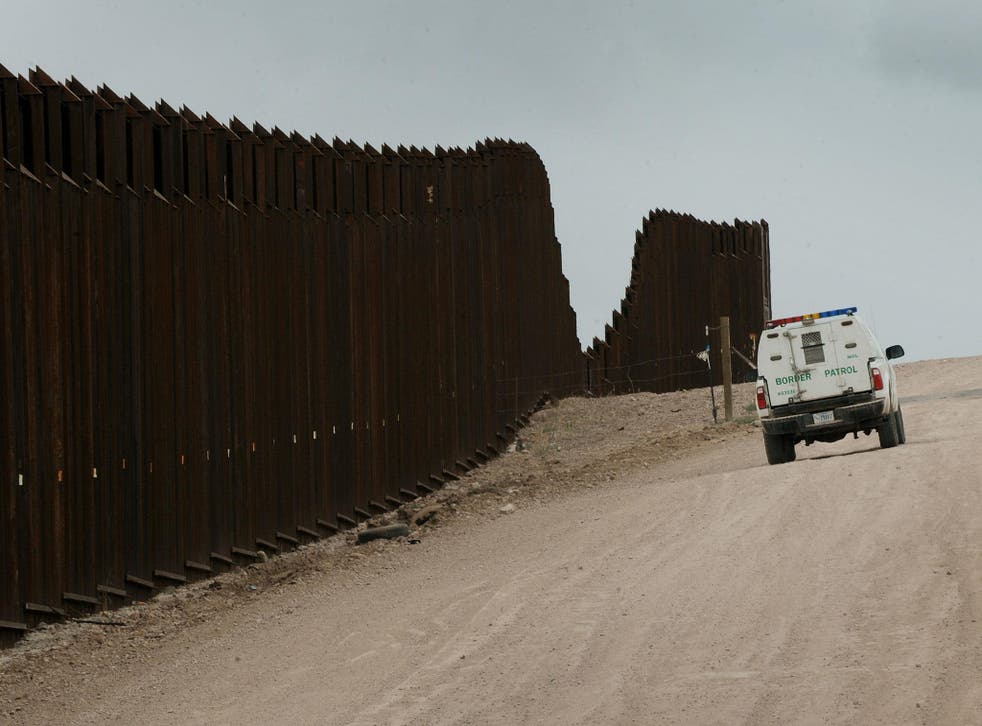 Construction has begun on prototypes for Donald Trump's proposed border wall with Mexico, which was a key pledge of his presidential campaign.
Eight models are to be built in a remote area of San Diego, four from solid concrete and four made of "other materials."
Both local and federal police have a heavy presence at the site, with a "free speech zone" set up nearby for people to demonstrate.
The US President had promised a "big, beautiful wall" at the border with Mexico.
Trump doesn't say who will pay for Mexico wall, only that it's coming
Customs and Border Protection may pick several winners or none, with the final wall likely to be comprised of elements from the successful prototypes.
The project is about three months behind schedule, due to hold ups by losing bidders whose protests were eventually denied.
A green tarp hanging on a chain-link fence blocked views of the work, which is expected to last 30 days.
Officials are then expected to spend up to three months evaluating the designs, including testing their resistance to small hand tools.
Life on the US-Mexican border

Show all 12
The Trump administration faces several federal lawsuits in San Diego seeking to block the prototypes and plans to replace existing barriers in California.
California's Attorney General Xavier Becerra, a Democrat, alleges the wall proposal violates federal environmental protections and illegally seeks to circumvent state law.
Mr Trump recently said the wall should be see-through, in order to prevent people from being hit on the head with sacks of drugs.
His statement appeared to be at odds with the initial instructions for solid concrete.
While Mr Trump vowed Mexico would pay for the wall, the Mexican government insisted it will not.
The President has since said he will find a way to make Mexico repay the US for construction of the wall, but hewould require Congress to fund it first.
Funding to extend the wall beyond its current distance of 654 miles (1,046km) is in doubt.
Democrats have baulked at Mr Trump's request for $1.6bn (£1.2bn) to replace 14 miles (22km) in San Diego and build 60 miles (96km) in Texas' Rio Grande Valley, which is the busiest corridor for illegal crossings.
Join our new commenting forum
Join thought-provoking conversations, follow other Independent readers and see their replies