Ex-CIA officer arrested after US spy network is exposed in China
It was one of the worst intelligence failures for years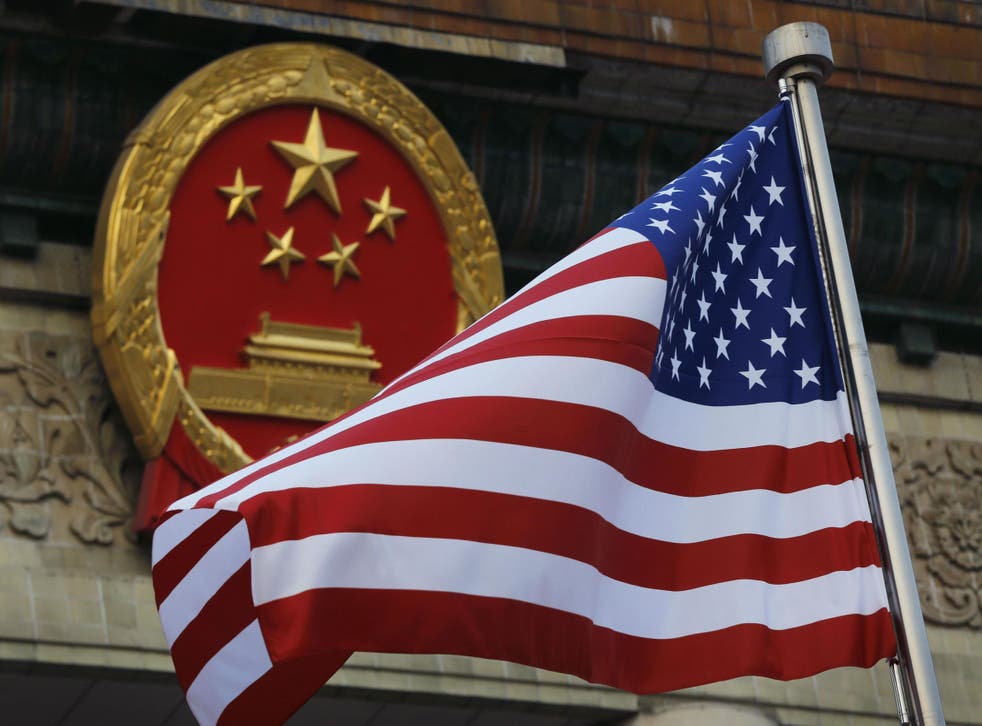 A former CIA officer has been arrested and charged as part of an alleged espionage scandal investigators claim resulted in the collapse of the US spying network in China and the deaths or imprisonment of up to 20 agency informants.
Jerry Chun Shing Lee, 53, a naturalised US citizen, was arrested earlier this week after arriving at JFK International Airport in New York. Mr Lee, who currently lives in Hong Kong, appeared in court and was charged with illegally retaining classified records, including names and phone numbers of covert CIA assets.
Mr Lee, who served in the US Army from 1982-86, joined the CIA in 1994 and worked as a case officer trained in covert communications, surveillance detection, and the recruitment and the handling of assets.
"[Mr] Lee began working for the CIA as a case officer in 1994, maintained a Top Secret clearance and signed numerous non-disclosure agreements during his tenure at CIA," according to a statement released by the US Department of Justice.
The arrest of Mr Lee, who has not offered a plea, is said to have marked the culmination for more than five years of intense counter-espionage operation launched by the FBI. That investigation was established in 2012, two years after the CIA started losing assets in China.
Reports in the US media said investigators were initially unsure whether the agency had been hacked by the Chinese authorities or whether the losses were the result of a mole.
China shuts main route into North Korea as nuclear tensions dominate region
According to an eight-page affidavit, Mr Lee, who left the CIA in 2007 and has been working for a well-known auction house, travelled from Hong Kong to northern Virginia, where he lived from 2012 to 2013 – apparently having been lured there with a fake job offer.
When he flew to Virginia, the FBI obtained a warrant to search Mr Lee's luggage and hotel room. The court documents say agents found two small books with handwritten notes containing names and numbers of covert CIA employees and locations of covert facilities.
Mr Lee left the US in 2013 after being questioned on five different occasions by FBI agents. He never mentioned his possession of the books containing classified information, say the court documents.
The FBI affidavit makes no allegations of espionage against Mr Lee, only alleging illegal retention of documents. Any conviction on that offence carries a maximum penalty of 10 years in prison.
World news in pictures

Show all 50
Last spring, The New York Times reported that as many as 20 US intelligence assets had been killed by China since 2010, destroying years worth of intelligence efforts in the country. One operative was allegedly shot and killed in front of his colleagues and his body left in the car park of a government building as a warning to others.
US officials described the losses as "one of the worst" intelligence breaches in decades, comparing it to the number of assets lost in the Soviet Union in the 1980s and 1990s, when two prominent US assets worked as double agents for the Soviets. Officials said the breach has destroyed years of network-building within the country.
The arrest of Mr Lee come as China is looking to increasingly spread its international influence – economically, diplomatically and militarily. At the same time, the US, under the America First strategy adopted by Donald Trump, appears to be retreating from many areas, such as the environment and international security, it once led.
Bonnie Glaser, a former consultant to the US department of State and Defence and director of the China Power Project at the Centre for Strategic and International Studies in Washington, said the scandal was unlikely to directly impact bilateral relations.
"I doubt there will be a major impact on US-China ties," she told The Independent.
"Espionage is expected and is part of what is an increasingly competitive and in many ways adversarial relationship. We should be more concerned about a potential trade war."
Register for free to continue reading
Registration is a free and easy way to support our truly independent journalism
By registering, you will also enjoy limited access to Premium articles, exclusive newsletters, commenting, and virtual events with our leading journalists
Already have an account? sign in
Register for free to continue reading
Registration is a free and easy way to support our truly independent journalism
By registering, you will also enjoy limited access to Premium articles, exclusive newsletters, commenting, and virtual events with our leading journalists
Already have an account? sign in
Join our new commenting forum
Join thought-provoking conversations, follow other Independent readers and see their replies