US withdraws from United Nations agreement to establish international rights for migrants
The US says that the declaration is inconsistent with its state sovereignty
Clark Mindock
New York
Sunday 03 December 2017 20:07 Comments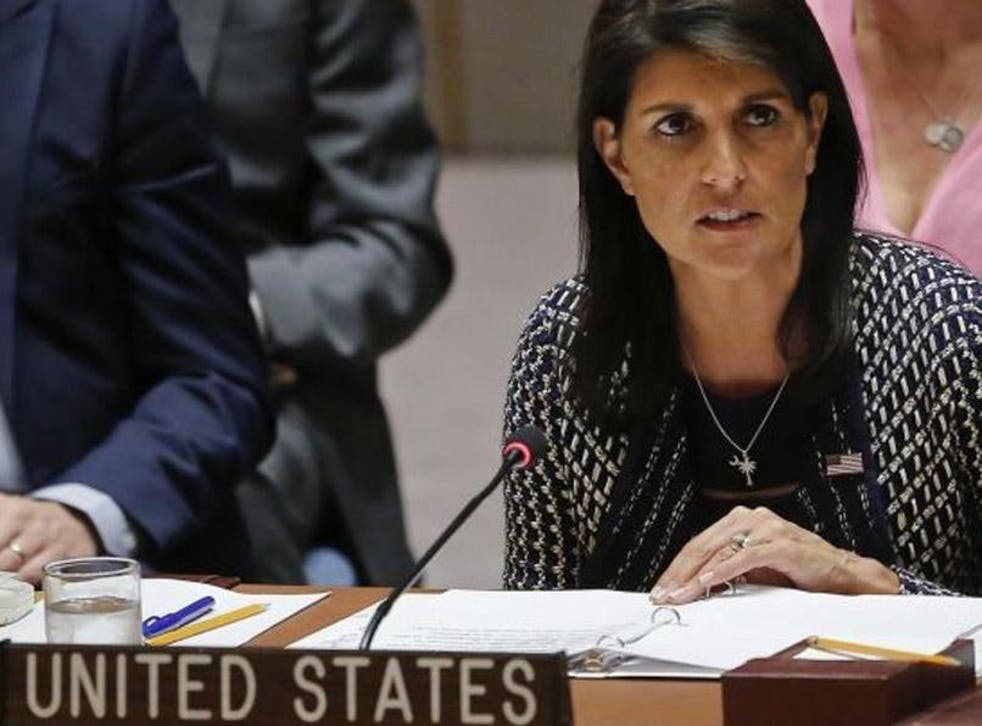 The United States is withdrawing from a United Nations declaration intended at protecting the rights of migrants, saying in a notice to the international group that staying in the agreement would be inconsistent with American immigration policy.
The decision to withdraw from the so-called New York Declaration for Refugees and Migrants — a declaration reached last year — is consistent with efforts by the Donald Trump administration to limit incoming immigration and refugee settlement. The declaration calls for a global compact on migration, which is expected to be adopted next year.
In discussing the American withdrawal, US Ambassador to the UN Nikki Haley said that her country is proud of its leadership on human rights issues, but framed an international agreement as a breach in US sovereignty.
"Our decisions on immigration policies must always be made by Americans and Americans alone," Ms Haley said. "We will decide how best to control our borders and who will be allowed to enter our country."
The president of the UN General Assembly expressed regret for the US decision to withdraw, saying that no single nation can tackle the issues surrounding migration on its own.
"The role of the United States in this process is critical as it has historically and generously welcomed people from all across the globe and remains home to the largest number of international migrants in the world," Miroslav Lajčák, the UN General Assembly president, said in a statement. "As such, it has the experience and expertise to help ensure that this process leads to a successful outcome."
Refugees and migrants arriving in Catania, Sicily

Show all 7
The American decision comes just days before the international community is scheduled to meet to discuss migration rights and concerns in Mexico.
The Trump administration has pushed for restrictions in immigration to the United States, and has succeeded in establishing at least temporary restrictions on the acceptance of refugees through executive orders known as his travel bans.
Those bans have targeted predominantly Muslim countries, and one was upheld by the Supreme Court, which deferred matters of national security to the White House.
Register for free to continue reading
Registration is a free and easy way to support our truly independent journalism
By registering, you will also enjoy limited access to Premium articles, exclusive newsletters, commenting, and virtual events with our leading journalists
Already have an account? sign in
Join our new commenting forum
Join thought-provoking conversations, follow other Independent readers and see their replies