Video showing Hillary Clinton 'lying for 13 minutes straight' gains millions of views
Ms Clinton changed her stance on gay marriage, the email scandal and her ties with Wall Street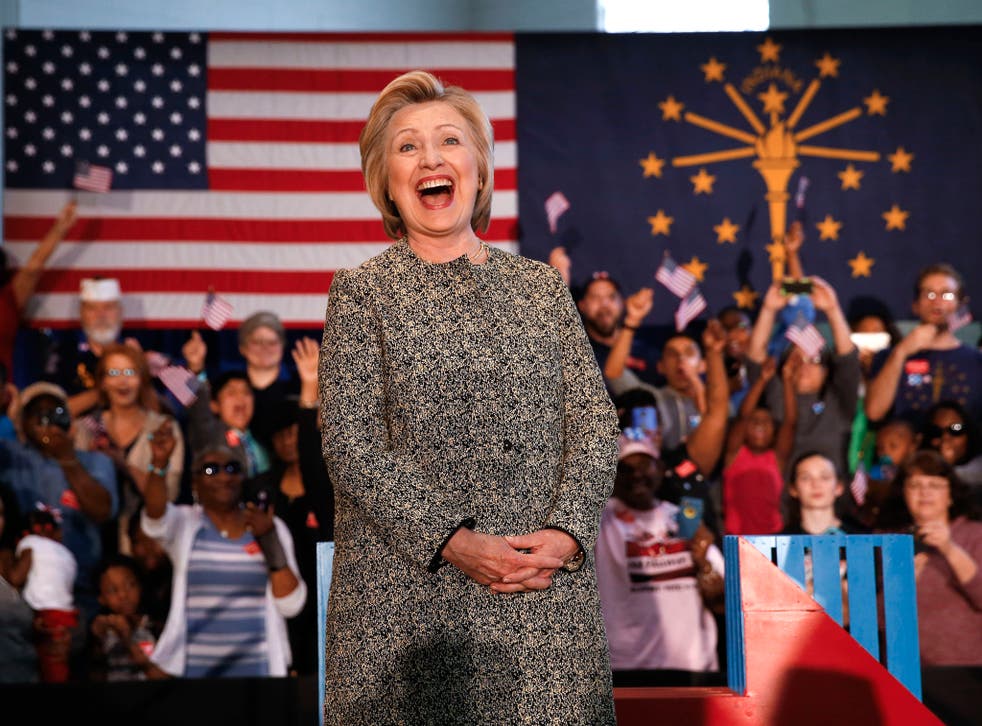 Footage of Democrat Hillary Clinton changing her mind on several key issues like the same-sex marriage, universal healthcare, links to big banks and foreign policy experience is gathering momentum.
The video, posted by YouTube user Michael Johnston, entitled "Hillary Clinton lying for 13 minutes straight", is likely to exacerbate her low polling numbers in terms of her honesty and trustworthiness.
Mr Johnston made clear the project, which has been viewed almost 7.5 million times, was not a "pro-Trump video" and he was working on a similar video for the Republican presumptive nominee.
The video starts off on same sex marriage, and how Ms Clinton did not publicly support it until 2013.
In 2004, she said marriage is "a sacred bond between a man and a woman".
A decade later, she said: "I support it personally and as a matter of policy."
Ms Clinton also claimed she had landed in Bosnia in the 1990s "amid sniper fire", contrary to news footage.
She appeared to give mixed messages on NAFTA, and placed blame on homebuyers, rather than banks, for the housing crisis in 2007.
An issue that has dogged the Democrat during the 2016 election campaign was her misuse of her personal email account for work-related correspondence. Speaking to the US Security Council, she said there were over 60,000 emails in total, half of which were work-related and went to the state department, and half were personal.
Yet the inspector general report found that less than 1 per cent of Ms Clinton's work emails were in the state email system.
Register for free to continue reading
Registration is a free and easy way to support our truly independent journalism
By registering, you will also enjoy limited access to Premium articles, exclusive newsletters, commenting, and virtual events with our leading journalists
Already have an account? sign in
Register for free to continue reading
Registration is a free and easy way to support our truly independent journalism
By registering, you will also enjoy limited access to Premium articles, exclusive newsletters, commenting, and virtual events with our leading journalists
Already have an account? sign in
Join our new commenting forum
Join thought-provoking conversations, follow other Independent readers and see their replies