Putin fails to congratulate Biden on defeating Trump as world leaders note the historic victory
Russian and Chinese leaders stay silent on president-elect's historic victory
Chris Riotta
New York
Monday 09 November 2020 00:52 Comments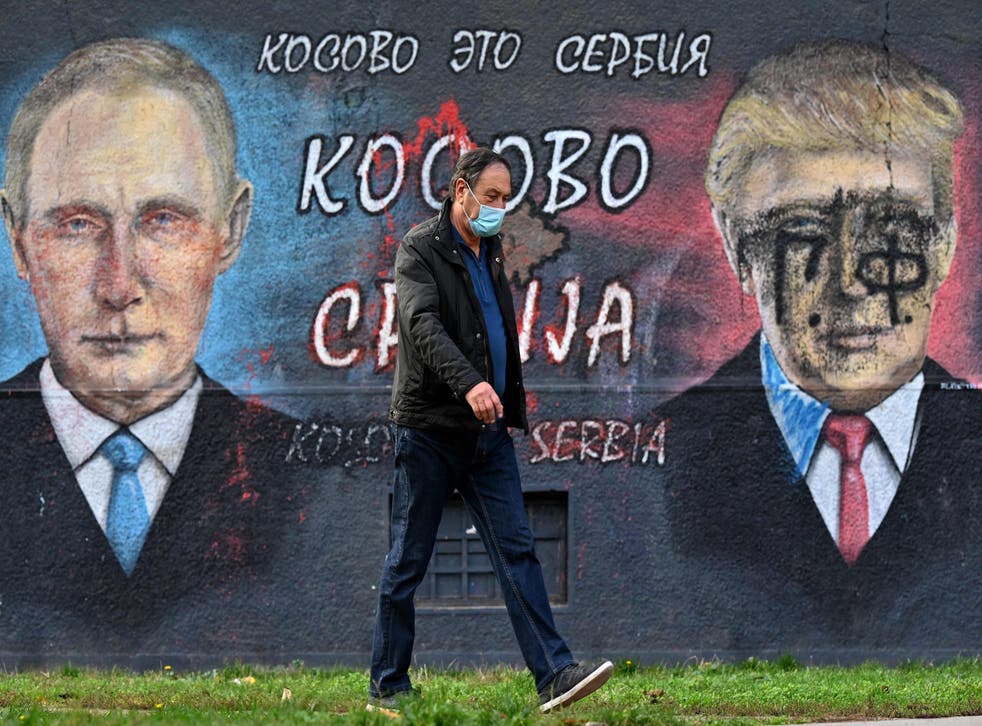 Leer en Español
President-elect Joe Biden has received congratulatory messages from scores of world leaders after officially defeating President Donald Trump and winning the White House this weekend, all of them pledging to work with the new administration come January.
As millions of Americans celebrated the former vice president's historic victory on Saturday, various heads of states issued public statements complimenting Mr Biden on his accomplishment and noting their strategic partnerships and alliances with the United States, including UK Prime Minister Boris Johnson, German Chancellor Angela Merkel and Canadian Prime Minister Justin Trudeau, among others.
There were some caveats, however, like Mexican President Andres Manuel Lopez Obrador, who said he would not congratulate either candidate until Mr Trump's lawsuits against the electoral process had been settled — an apparent attempt to avoid conflict with the current administration. But there were also a few world leaders who were notably silent throughout the weekend, including Russian President Vladimir Putin, whose relationship with the US president was the subject of major scrutiny during his tenure in the White House.
Mr Trump's win in 2016 was clouded with accusations his campaign had colluded with Russia to sway the results of the election. The US intelligence community previously confirmed the Kremlin had meddled in the national vote before he was elected, but following his inauguration, Mr Trump failed to address the issue with Mr Putin when the two met for the first time.
Mr Trump declined to speak about the issue with the Russian president, despite stark warnings from his advisers, while frequently casting doubt on the fact that Russia intervened in the election.
The president has long faced criticism for not addressing Russia's continued interference in the US electoral process, instead praising Mr Putin and other authoritarians like China's Xi JinPing, who also had not issued a congratulatory statement to Mr Biden by Sunday night. The USIC has concluded both the Kremlin and Beijing were behind attacks on the US democratic process.
In statements he made months before the election results were officially declared, Mr Putin said his government was prepared to work with any US president. However, his statements have often appeared less than enthusiastic about a Biden presidency; Mr Putin has accused Mr Biden of using anti-Russian rhetoric throughout the campaign. And as some Russian political analysts have noted, Mr Putin's relationship with Mr Biden over the next four years may not be as warm as it appeared with Mr Trump, seeing as he is the former vice president to President Barack Obama, who retaliated against the Kremlin for interfering in the elections before he left office in 2016. 
Register for free to continue reading
Registration is a free and easy way to support our truly independent journalism
By registering, you will also enjoy limited access to Premium articles, exclusive newsletters, commenting, and virtual events with our leading journalists
Already have an account? sign in
Join our new commenting forum
Join thought-provoking conversations, follow other Independent readers and see their replies