Washington DC legislator apologises for posting video blaming recent snowfall on 'Rothschilds controlling the climate'
'I want to apologize to the Jewish community and anyone I have offended', he says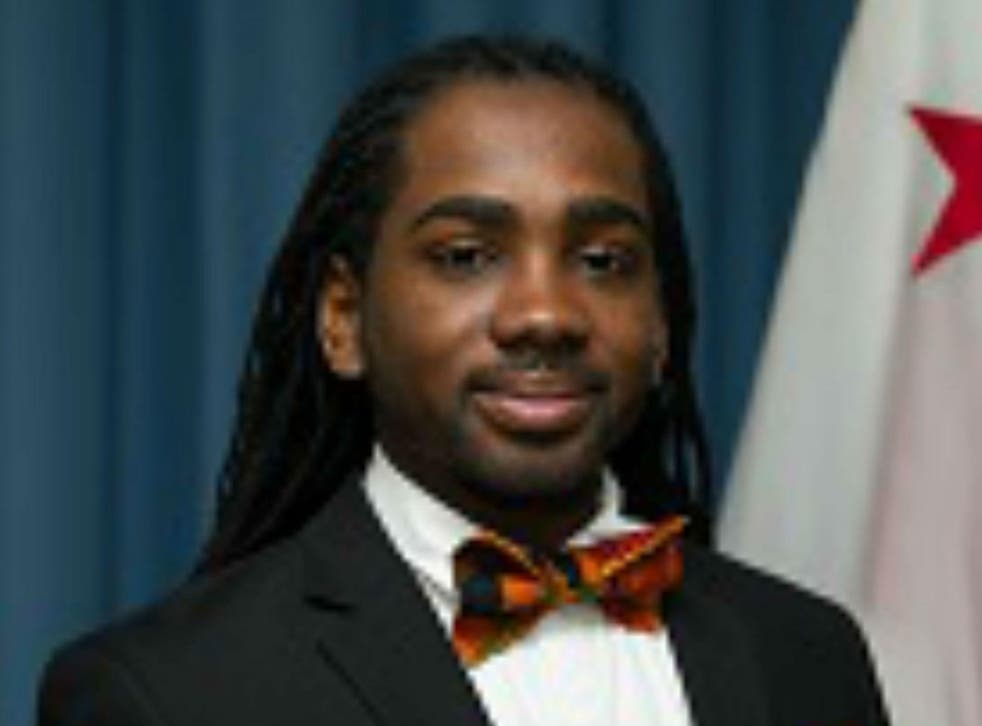 A Washington DC lawmaker has apologised after he posted a video in which he embraced a conspiracy theory saying a famous family of Jewish billionaires controls the weather.
As snow fell on the nation's capital last week, DC Council member Trayon White Sr on his official Facebook page published a video shot through the windshield of a car driving through downtown Washington. The video shows snowy skies as Mr White narrates and insists that the Rothschilds were intentionally controlling the climate to gain greater control of US cities.
"Man, it just started snowing out of nowhere this morning, man. Y'all better pay attention to this climate control, man, this climate manipulation," he says in the video. "And DC keep talking about, 'We a resilient city.' And that's a model based off the Rothschilds controlling the climate to create natural disasters they can pay for to own the cities, man. Be careful."
The Rothschilds are a European business family descended from Mayer Amschel Rothschild, an 18th-century Jewish banker who lived in what is today Frankfurt, Germany. The dynasty has been a magnet for anti-Semitic conspiracy theories alleging that they and other Jews secretly manipulate world events to their advantage.
After taking heat from Jewish groups and legislators, Mr White later apologised for posting the video.
"I work hard every day to combat racism and prejudices of all kinds," he said in a statement to the Washington Post. "I want to apologize to the Jewish community and anyone I have offended," he said. "The Jewish community have been allies with me in my journey to help people. I did not intend to be anti-Semitic, and I see I should not have said that after learning from my colleagues."
World news in pictures

Show all 50
DC Council member Brianne Nadeau, who is Jewish, released a statement Sunday night saying Mr White had apologized and "expressed his sincere regret . . . for having offended members of the Jewish community."
She added: "It is my sincere hope that my colleague has learned from this experience, and that together we can serve the diverse people of the District of Columbia with a focus on lifting each other up, rather than tearing one another down."
Rabbi Daniel Zemel of Temple Micah in Northwest Washington had denounced Mr White's comments in the video.
"This kind of anti-Semitism is unacceptable in any public official. This so diminishes what America is about and adds to the oppressive feeling going on in the country right now," Mr Zemel said, according to the Post. "We all have to be better. Public officials have to learn not to say the first ignorant thing that comes into their head."
Register for free to continue reading
Registration is a free and easy way to support our truly independent journalism
By registering, you will also enjoy limited access to Premium articles, exclusive newsletters, commenting, and virtual events with our leading journalists
Already have an account? sign in
Register for free to continue reading
Registration is a free and easy way to support our truly independent journalism
By registering, you will also enjoy limited access to Premium articles, exclusive newsletters, commenting, and virtual events with our leading journalists
Already have an account? sign in
Join our new commenting forum
Join thought-provoking conversations, follow other Independent readers and see their replies