Sign up to The Independent's Inside Washington newsletter
Follow the news with our weekday update on US politics, society and more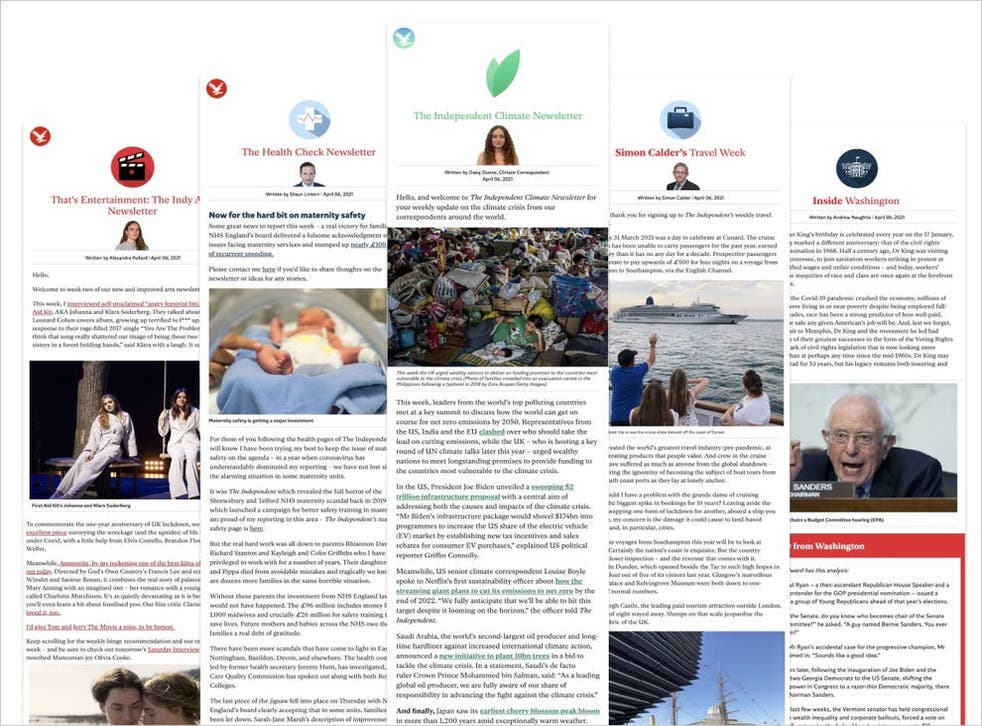 The daily grind of the divisive, irrational and ultimately insurrectionist Trump presidency may be an increasingly distant memory, but America isn't out of the woods. Not even close.
Even with a new president and the end of the Covid-19 pandemic just about in sight, this is a country furious at inequity, exhausted from a year of economic and social constrictions, and bitterly divided over the facts of racist violence.
In just the first three months of the new administration, Joe Biden has grappled with a tied Senate, a border crisis, a rash of mass shootings and police killings of Black Americans – three problems that will always defy easy solutions.
And thanks to the ideological corrosion of the last four years, he's also confronted by a Republican Party that still dwells in an alternate reality of conspiracy theories and cultural grievance.
The news cycle is no longer dictated by Donald Trump's Twitter feed, and the breakneck pace of events has slowed just a bit – if not to "normal", whatever that was, but to a point where it's no longer so difficult to stop, take a breath, and think about what's happening and why.
This is what The Independent's Inside Washington newsletter tries to do.
Every morning from Monday to Friday, we bring together the stories that have broken and developed over the last 24 hours to give you as broad a picture as possible of what's happening – from the White House to Capitol Hill and beyond, from long-running problems at state level to outbreaks of chaos at the very top of political life.
And above all, we're charting the country's route back from the Covid-19 crisis as Joe Biden tries to "heal the soul of America", an effort in which he seems determined to tackle the very deepest of American problems and the most towering threats to its future.
**Add your email via the box above to receive the Inside Washington Newsletter.**
Register for free to continue reading
Registration is a free and easy way to support our truly independent journalism
By registering, you will also enjoy limited access to Premium articles, exclusive newsletters, commenting, and virtual events with our leading journalists
Already have an account? sign in
Register for free to continue reading
Registration is a free and easy way to support our truly independent journalism
By registering, you will also enjoy limited access to Premium articles, exclusive newsletters, commenting, and virtual events with our leading journalists
Already have an account? sign in