West Virginia governor Jim Justice switches from Democrats to Republicans at Trump rally
"I can't help you anymore being a Democrat governor"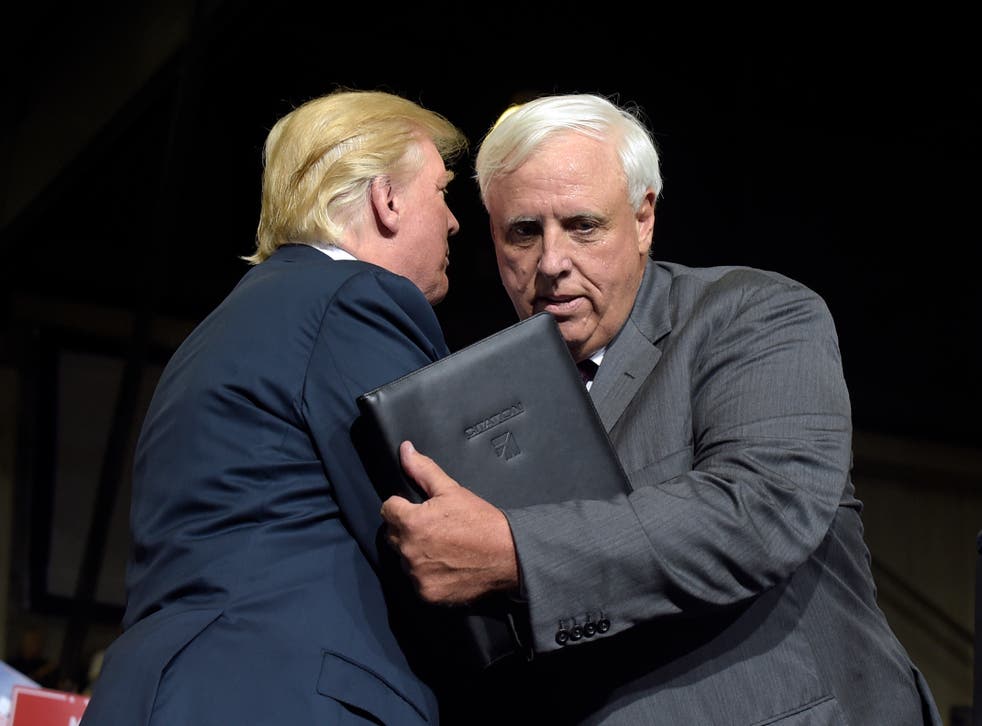 Telling West Virginians "I can't help you anymore as a Democrat," Govenor Jim Justice of West Virginia announced his conversion to the Republican party during a Donald Trump rally.
The switch in allegiance was not quite a major ideological shift for Mr. Justice, a former coal industry executive who has at times been registered as a Democrat, Republican and independent.
Trump had previewed the proclamation earlier in the day while speaking to reporters, hinting at a "very big announcement."
But the move still underscored Mr. Trump's powerful appeal in West Virginia, a state that he claimed decisively in the 2016 presidential election.
Paeans to struggling West Virginia coal miners were a common feature of Mr. Trump's campaign, and the president returned to that theme early in the rally as he touted "putting coal miners back to work" by easing environmental restrictions.
"I love our coal miners and they're coming back strong," Mr. Trump said.
Join our new commenting forum
Join thought-provoking conversations, follow other Independent readers and see their replies