Sebastian Gorka to join Steve Bannon back at Breitbart
Mr Bannon has called Breitbart a 'platform for the alt-right' 
Alexandra Wilts
Washington DC
Sunday 27 August 2017 23:15 Comments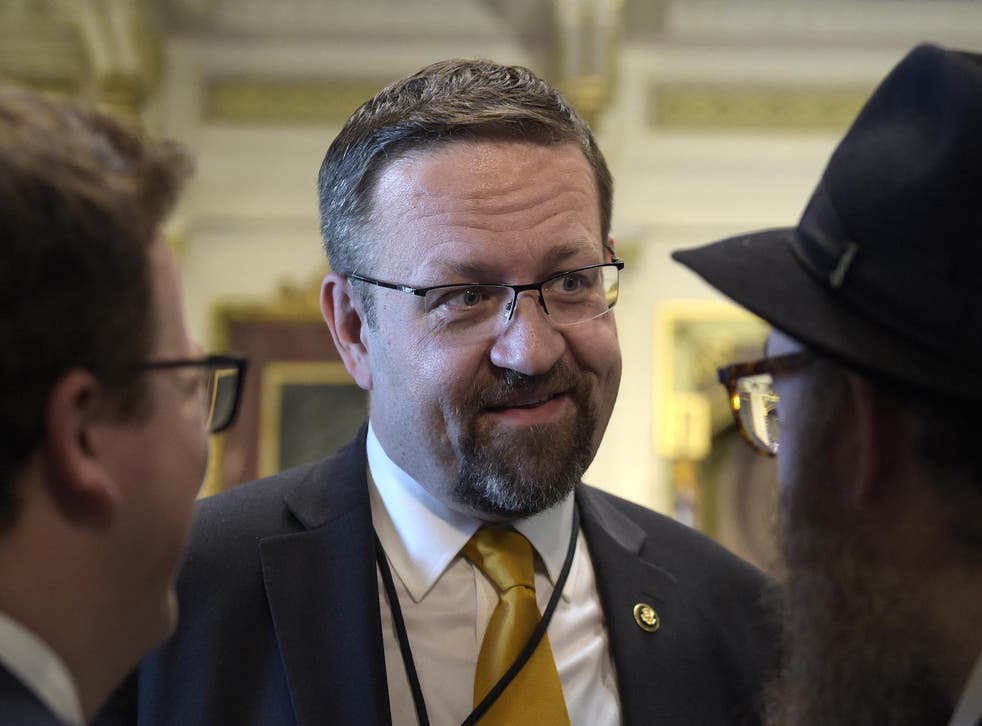 Former White House aide Sebastian Gorka has said he will return to Breitbart, joining ex-White House chief strategist and ally Steve Bannon.
"I will be working with you, with Steve, with the Breitbart crew," Mr Gorka said during an interview on SiriusXM with Breitbart editor Matthew Boyle.
Mr Bannon, a self-proclaimed "nationalist", returned as executive chairman of Breitbart less than a day after he was ousted from the White House earlier this month.
Mr Gorka announced on Friday that he was resigning from his position as special assistant to Donald Trump, although a White House official disputed the report and said Mr Gorka did not resign.
"Sebastian Gorka did not resign, but I can confirm he no longer works at the White House," the official said.
"[G]iven recent events, it is clear to me that forces that do not support the MAGA [Make America Great Again] promise are – for now – ascendant within the White House," Mr Gorka reportedly wrote in a resignation letter published by The Federalist. "As a result, the best and most effective way I can support you, Mr President, is from outside the People's House."
The controversial orders Donald Trump has already issued

Show all 9
Mr Trump was facing increased pressure to get rid of the nationalist wing of his White House following a white supremacist rally in Charlottesville that led to deadly violence.
In an interview with Breitbart News Daily three days before the violence in Charlottesville, Mr Gorka accused the media of focusing too much on white supremacists.
"It's this constant, 'Oh, it's the white man. It's the white supremacists. That's the problem.' No, it isn't, Maggie Haberman," Mr Gorka said, referring to the prominent New York Times reporter.
"Go to Sinjar. Go to the Middle East and tell me what the real problem is today. Go to Manchester," he added, suggesting that the real threat to the US is radical Islamic terror.
A US citizen born in Britain with Hungarian parents, Mr Gorka worked as national security editor at Breitbart, where he frequently warned of Islamist terrorism.
The news website, which Mr Bannon has called a "platform for the alt-right", has recently increased its attacks on the Trump administration, particularly Mr Trump's decision to carry on the US's involvement in Afghanistan. Mr Bannon and Mr Gorka were said to have opposed an escalation of the 16-year-old conflict.
Register for free to continue reading
Registration is a free and easy way to support our truly independent journalism
By registering, you will also enjoy limited access to Premium articles, exclusive newsletters, commenting, and virtual events with our leading journalists
Already have an account? sign in
Join our new commenting forum
Join thought-provoking conversations, follow other Independent readers and see their replies