White House condemns Corey Lewandowski's 'unacceptable behaviour'
The White House press secretary Josh Earnest has spoken out against Donald Trump's campaign manager who allegedly assaulted a female reporter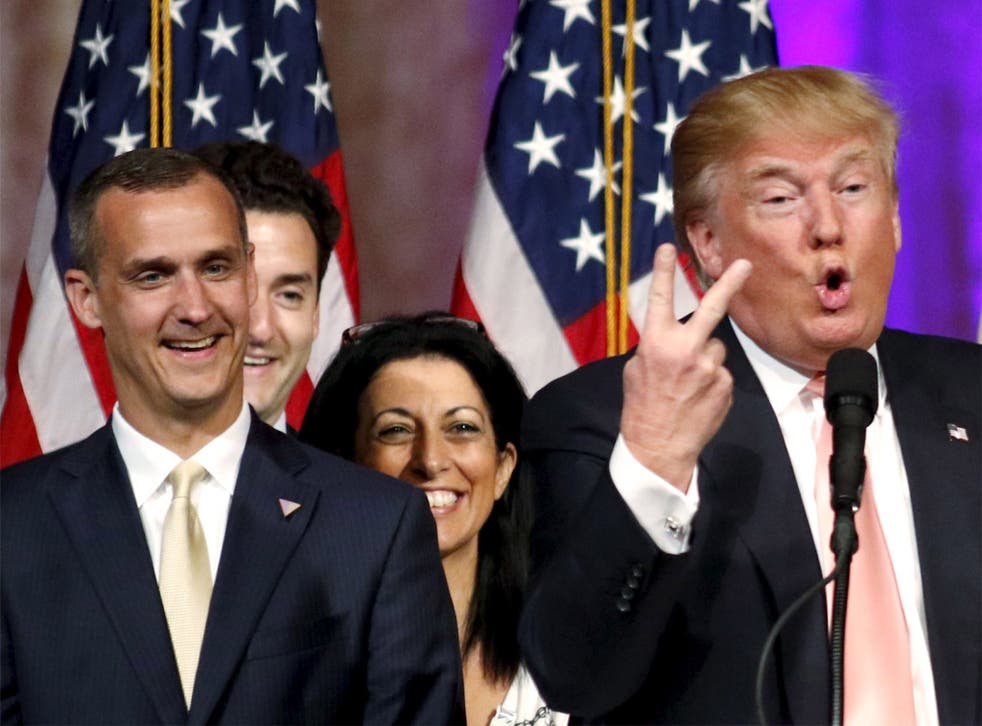 The White House has broken its silence on the alleged assault of a female reporter by Donald Trump's campaign manager, describing the incident as "unacceptable behaviour".
Mr Trump is facing increasing pressure to dismiss his 41-year-old campaign manager, Corey Lewandowski, following the release of footage showing him grabbing the arm of journalist Michelle Fields.
Mr Lewandowski turned himself in to police the same day the video was released.
"There's no denying that the kinds of actions and statements we've seen from this campaign are completely outside the realm of acceptable behaviour that's been observed by democratic and republican presidents over the course of our history," said Josh Earnest, the White House press secretary.
Mr Earnest said neither Obama nor former president George W Bush would tolerate someone on their staff "being accused of physically assaulting a reporter, lying about it, and then blaming the victim".
"That is completely unacceptable behaviour," he added.
"I know for a fact that is not something president Obama would tolerate, and I feel confident in telling you that that's not something that president Bush would tolerate."
Mr Trump has defended his employee and said firing him would "destroy his life".
The presidential candidate even posted pictures of Ms Fields approaching him at the rally, "grabbed him and shouted questions", and speculated whether he could press charges.
Before the video was released, Mr Lewandowski called Ms Fields "delusional" and insisted he had never met her or physically touched her. Ms Fields maintains she never changed a word of her story throughout the drama, including when her former employer, the pro-Trump website Breitbart, failed to believe her version of events.
Mr Earnest said "nobody is surprised" by actions from the Trump campaign, which are tolerated and even "encouraged".
When pushed by reporters on why he referenced George W Bush, Mr Earnest said that even though he would disagree with the former president on many political issues, Mr Lewandowski's actions go against the "core values" to which Mr Bush would adhere.
Meanwhile Mr Trump's opponent Ted Cruz has said that "of course" he would fire Mr Lewandowski if he were Mr Cruz's campaign manager.
"Look, it shouldn't be complicated. The members of the campaign staff shouldn't be physically assaulting the press," he said.
Mr Trump told supporters in Wisconsin on Wednesday - the same day that he advocated banning abortion and punishing women who do not comply - that "nobody respects women like Donald Trump".
Join our new commenting forum
Join thought-provoking conversations, follow other Independent readers and see their replies