White House chief of staff hosted lavish wedding that broke covid rules
Event had around 70 guests, and most weren't wearing masks
Josh Marcus
Friday 09 October 2020 00:22 Comments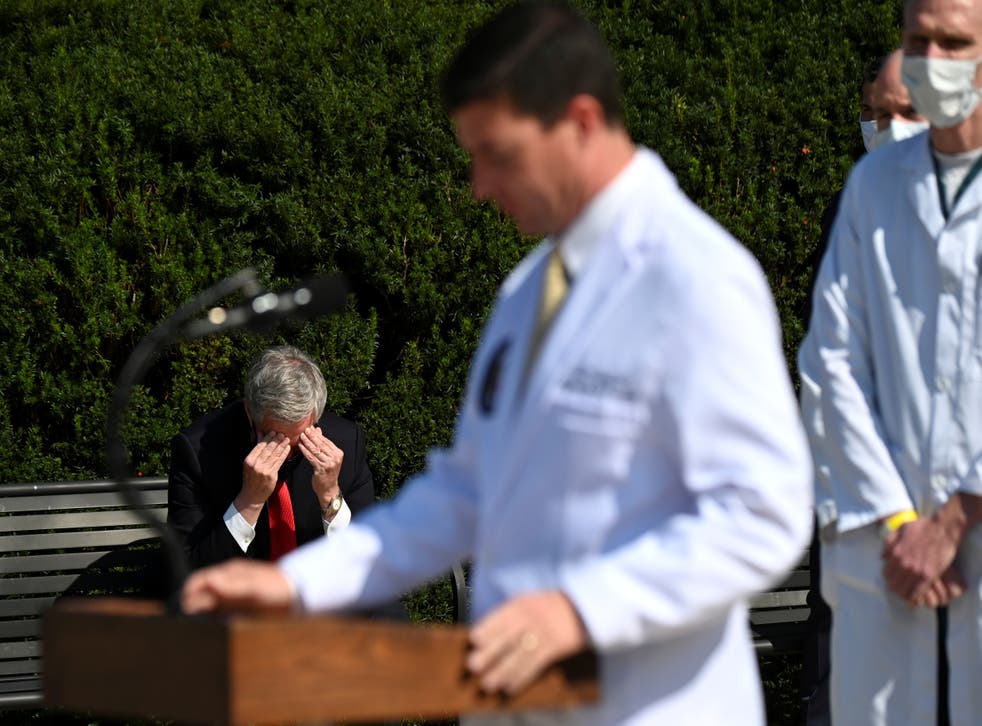 White House chief of staff Mark Meadows hosted a lavish wedding for his daughter in Atlanta in May that defied state and citywide coronavirus restrictions, the Atlanta Journal-Constitution reports.
The event featured a guest list of about 70, including congressman Jim Jordan of Ohio, and attendees packed a crowded dance floor without face  masks, according to photos the paper reviewed of the event. Mr Meadows declined initial requests for comment on the story.
An executive from Novare Events, which manages special events at the wedding venue in question, the Biltmore Ballrooms, as well as other locations, told the AJC they made sure they were acting "lawfully and in compliance" with coronavirus regulations before hosting the event.
"While we do not comment on clients' events, we can confirm that the entire 16,000 square feet of the space was reserved for this small wedding — greatly exceeding the per person square footage allowed by the order," Myrna Antar, president of the firm, said.
A statewide order from Georgia Governor Brian Kemp, signed on May 12, banned gatherings of more than 10 people unless they were six feet apart.
It's not the first time an event Mr Meadows has been involved in has come under coronavirus scrutiny. At least 11 people, including the president, tested positive after the White House hosted a Rose Garden  ceremony in September announcing the nomination of Judge Amy Coney Barrett to the Supreme Court. Many attendees were photographed sitting close together, not wearing masks, and making close personal contact.
Updated coronavirus guidance in Georgia, which bans gatherings of more than 50, has also been broken in recent days. President Trump addressed a large indoor crowd, many not wearing face masks, in September, and Gov Kemp has ignored his own policies by appearing at large GOP rallies recently.
Register for free to continue reading
Registration is a free and easy way to support our truly independent journalism
By registering, you will also enjoy limited access to Premium articles, exclusive newsletters, commenting, and virtual events with our leading journalists
Already have an account? sign in
Join our new commenting forum
Join thought-provoking conversations, follow other Independent readers and see their replies