White House 'considers direct military action' to counter North Korean nuclear threat
North Korea threatens to 'mercilessly foil the nuclear war racket of the aggressors with its treasured nuclear sword'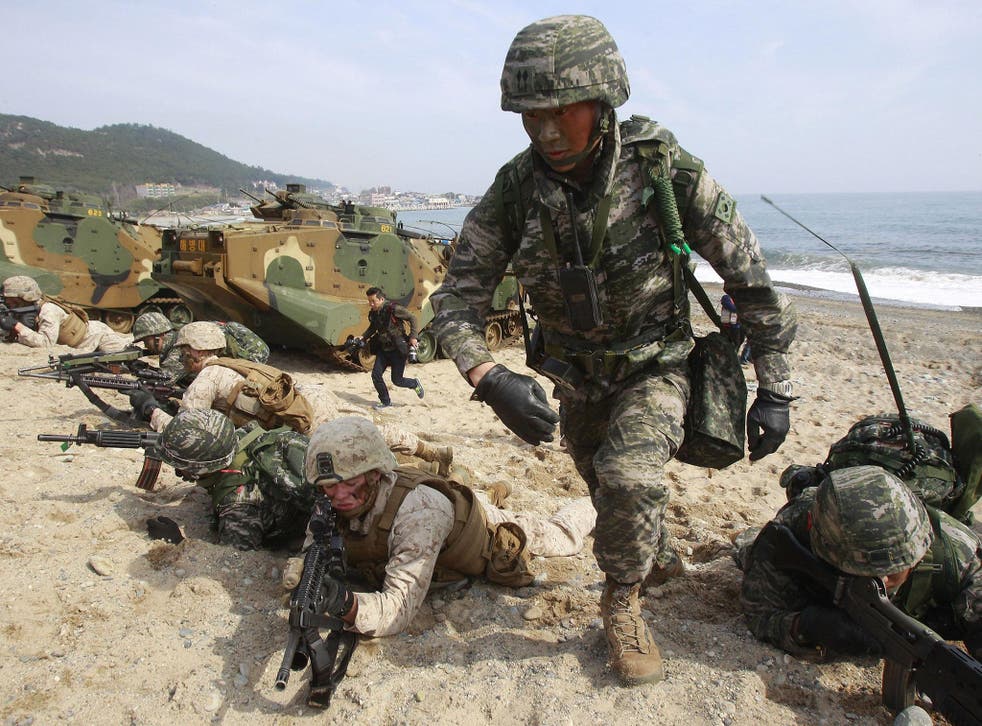 An internal White House review of strategy on North Korea reportedly includes the possibility of direct military action or regime change to counter the hermit kingdom's nuclear threat.
Deputy national security adviser K T McFarland held a meeting with other officials to discuss the US response to a fresh series of provocations from the North, the Wall Street Journal reports.
Ms McFarland requested for all options to remain open with regard to American foreign policy towards Pyongyang, including for the country to recognise North Korea as a nuclear state and the possibility of a direct conflict.
The proposals are now being vetted prior to review by President Donald Trump.
Abe and Trump condemn North Korea's latest missile launch
It comes as South Korea and the US agreed last week to strengthen cooperation on financial sanctions against North Korea after Pyongyang's latest ballistic missile test last month.
US Treasury Secretary Steven Mnuchin and South Korea Finance Minister Yoo Il-ho expressed "great concern" over North Korea's ballistic missile test and promised to follow through with United Nations sanctions, as well as their own, the South Korean ministry said in a statement after a call between the pair.
North Korea has condemned the start of annual US-South Korean military drills with fiery rhetoric, threatening to "mercilessly foil the nuclear war racket of the aggressors with its treasured nuclear sword".
A spokesman for the General Staff of the North Korean People's Army said the North's reaction will be the toughest ever, but did not elaborate.
Inside the daily life in North Korea

Show all 19
South Korea's military said it will "resolutely" punish North Korea if provoked.
The US has 28,500 troops stationed in South Korea as a deterrent against potential aggression from the North.
The Korean peninsula remains in a technical state of war because the 1950-53 Korean War ended with an armistice, not a peace treaty.
Register for free to continue reading
Registration is a free and easy way to support our truly independent journalism
By registering, you will also enjoy limited access to Premium articles, exclusive newsletters, commenting, and virtual events with our leading journalists
Already have an account? sign in
Register for free to continue reading
Registration is a free and easy way to support our truly independent journalism
By registering, you will also enjoy limited access to Premium articles, exclusive newsletters, commenting, and virtual events with our leading journalists
Already have an account? sign in
Join our new commenting forum
Join thought-provoking conversations, follow other Independent readers and see their replies