Donald Trump has not had a science advisor for longer than any other president
The current top-ranking official in the White House science policy office is a 31-year-old with a bachelor's degree in political science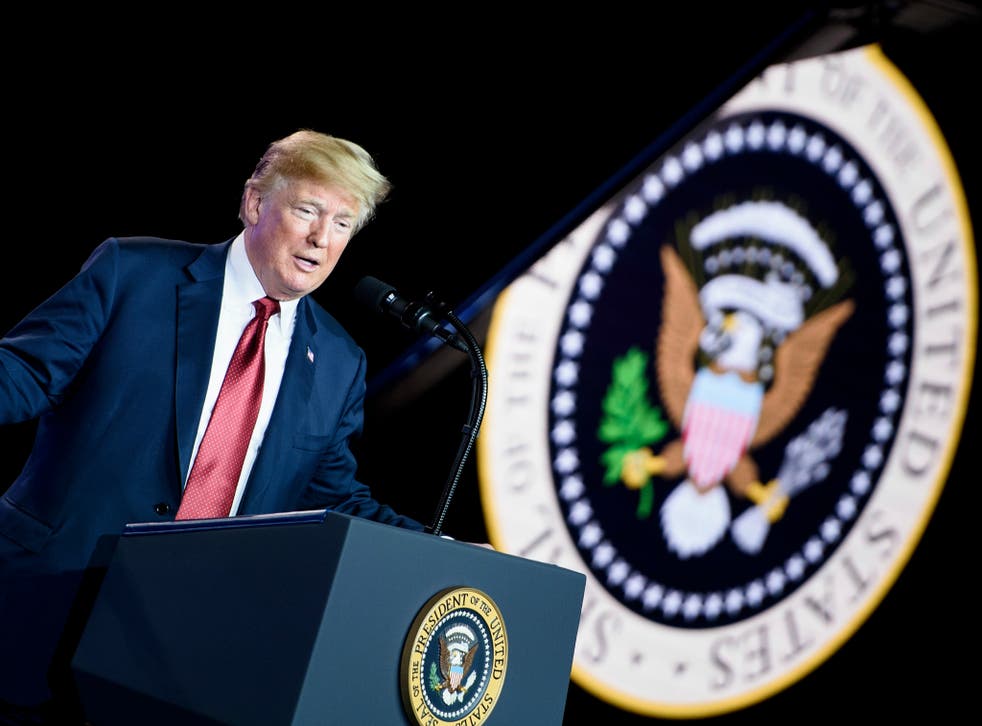 Donald Trump still does not have a White House science advisor, doubling the record any president has gone without one.
President George W Bush had gone without a science chief for nine months and four days into his presidency. Mr Trump has been in office nearly 18 months.
The position has been a fixture in the White House since the administration of Dwight D Eisenhower. Science advisors have often guided presidents on disease outbreaks, natural disasters, climate change, public health scares, and even brief leaders on biological warfare and weaponry.
The last person to hold the position was John Holdren who also helped form President Barack Obama's climate change politics like entering the Paris Agreement and was chosen for the position even before Mr Obama entered office.
Presidents John F Kennedy, Richard Nixon, and Bill Clinton had all chosen science advisors before the beginning of their terms.
Even Mr Bush had named his advisor four months into his term, but it took Congress until October 2001 to approve John H Marburger III.
"If you had asked somebody at the start of the administration if we would be approaching this sort of marker, they would have been shocked," Kumar Garg, a fellow at the Society for Science and the Public and a former member of the White House Office of Science and Technology Policy (OSTP) during Mr Obama's time in office, told the Washington Post.
France trolls Trump by annotating White House video about the Paris Agreement
That office, under Mr Holdren, once had 135 staff members but has currently been dramatically pared down to just 45 employees with still no chief.
Mr Holdren once told CBS News that Mr Trump "is a science and technology talent repellent".
The repercussions of not having a fully staffed or leader for the OSTP that scientific analysis done by a wide variety of federal agencies cannot easily be funnelled to the Oval Office.
World news in pictures

Show all 50
Historically, directors of OSTP were given titles of assistant to the president on science and technology. That designation allowed them to speak to the president directly and even maintain confidential communications with them.
Advisors in the past have all held doctorate degrees in a science, technology, or engineering field and had decades of science policy and research experience under their belt before walking into the White House.
Currently, the highest ranking official in the OSTP is deputy assistant Michael Kratsios, 31, who holds a bachelor's degree in politics.
"Currently, nine out of ten key OSTP staff positions remain vacant," Democratic Christopher Coons wrote in a letter to Mr Trump earlier this week.
"I remain quite concerned that, when it comes to science, America is falling behind its major competitors," Mr Coons said.
Join our new commenting forum
Join thought-provoking conversations, follow other Independent readers and see their replies