Will Smith pulls production of movie 'Emancipation' from Georgia over voting law row
'We cannot in good conscience provide economic support to a government that enacts regressive voting laws'
Justin Vallejo
New York
Monday 12 April 2021 20:19 Comments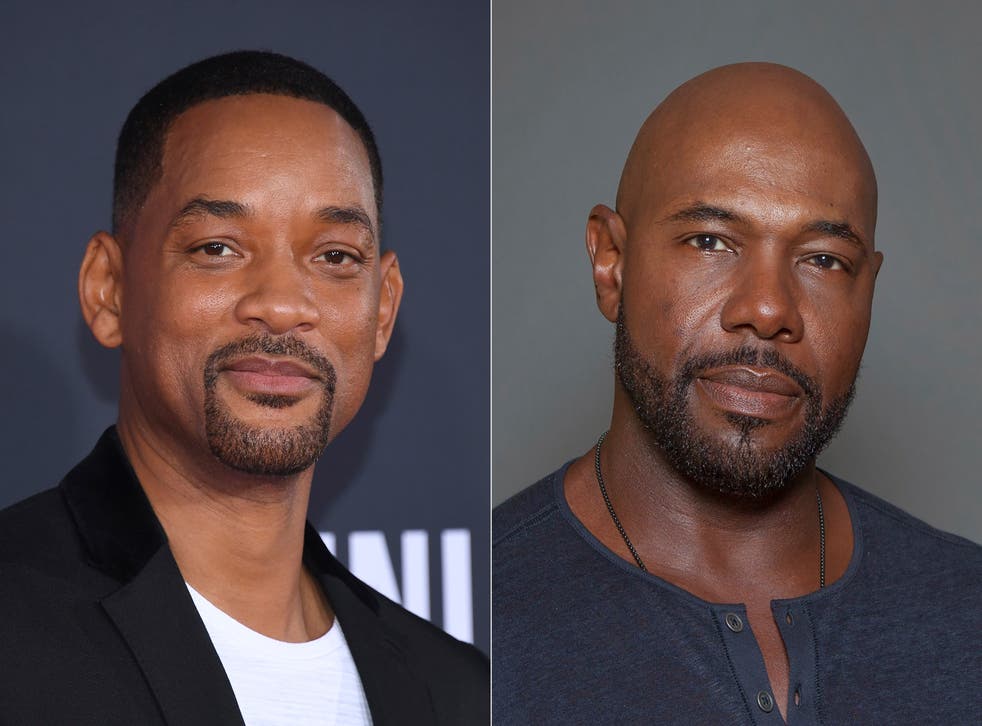 Leer en Español
Actor Will Smith and director Antoine Fuqua have pulled the production of their new thriller, Emancipation, from Georgia in protest of the state's new voting laws.
The movie, in which Smith was to play a fugitive from slavery in Louisiana, was scheduled to start filming on 21 June.
"At this moment in time, the Nation is coming to terms with its history and is attempting to eliminate vestiges of institutional racism to achieve true racial justice," the pair said in a joint statement on Monday.
"We cannot in good conscience provide economic support to a government that enacts regressive voting laws that are designed to restrict voter access. The new Georgia voting laws are reminiscent of voting impediments that were passed at the end of Reconstruction to prevent many Americans from voting."
The withdrawal follows Major League Baseball moving its annual All-Star game from Atlanta to Colorado in protest of the new laws, which include identification requirements for absentee voters, guarantees drop boxes but reduces their numbers from pandemic levels, and bars campaign gifts including food and water within 150 feet of a polling place.
"Regrettably, we feel compelled to move our film production work from Georgia to another state," Smith and Fuqua said.
The movie for Apple TV will instead film in Louisiana and cost the production about $15m in tax breaks it would have received in Georgia, according to Deadline, which was first to report the planned move.
The decision to move the production came after weeks of discussion with Georgia political leaders like Stacey Abrams, the outlet reported.
Georgia's governor Brian Kemp has blamed Ms Abrams, the former Democratic gubernatorial candidate, for the loss of the MLB All-Star game from the state, which he says costs Atlanta up to $100m in lost revenue.
Ms Abrams said in a statement that Republicans who passed the new election laws "did so knowing the economic risks to our state".
"They prioritized making it harder for people of colour to vote over the economic well-being of all Georgians," she said.
Register for free to continue reading
Registration is a free and easy way to support our truly independent journalism
By registering, you will also enjoy limited access to Premium articles, exclusive newsletters, commenting, and virtual events with our leading journalists
Already have an account? sign in
Register for free to continue reading
Registration is a free and easy way to support our truly independent journalism
By registering, you will also enjoy limited access to Premium articles, exclusive newsletters, commenting, and virtual events with our leading journalists
Already have an account? sign in
Join our new commenting forum
Join thought-provoking conversations, follow other Independent readers and see their replies