US attorney general Jeff Sessions may decide fate of one-of-a-kind Wu-Tang Clan album
Government could take possession of only copy of unique $2m record from hip hop group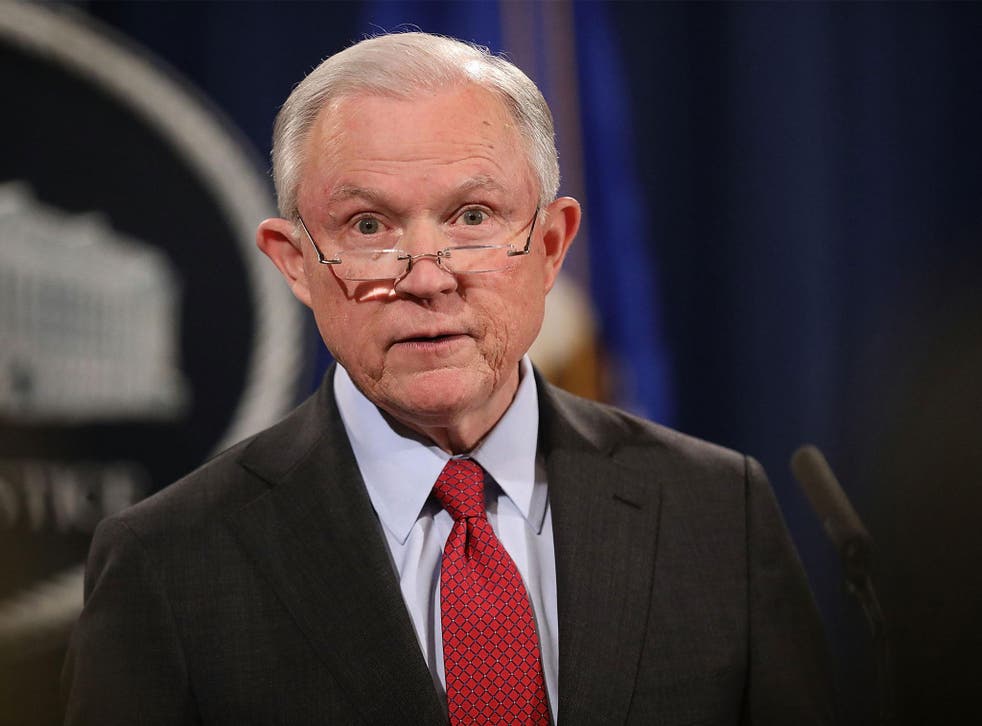 US attorney general Jeff Sessions may become the unlikely guardian of legendary Wu-Tang Clan album Once Upon a Time in Shaolin.
The US government will look to seize the one-of-a-kind record, purchased for $2m (£1.4m) in 2015 by disgraced businessman Martin Shkreli, after the so-called "pharma bro" was jailed for fraud offences earlier this month.
A notice of forfeiture published this week announced authorities intended to repossess the album, along with Shkreli's copy of rapper Lil' Wayne's upcoming release Tha Carter V, a Picasso painting and $5m cash held in a brokerage account.
The forfeiture would mean Mr Sessions could be left to decide the fate of Once Upon a Time in Shaolin, of which only two of its 26 tracks have ever been made public.
"The United States hereby gives notice of its intent to dispose of the forfeited property in such manner as the United States Attorney General may direct," the official confiscation notice read.
"Any person, other than the defendant in this case, claiming interest in the forfeited property must file a petition within 60 days of the first date of publication of this notice."
The album by the American hip hop group, which comes housed in ornate silver casing, is bound by a legal agreement preventing the owner from commercially benefiting from the music until 2103.
However, the work is still owned in part by Wu-Tang producers Tarik "Cilvaringz" Azzougarh and Robert "RZA" Diggs, who could move to prevent the US government profiting by releasing the album itself.
World news in pictures

Show all 50
"The contract the album was sold under requires Mr Shkreli to bind any new taker of the album to all of the same terms it was sold under," Peter Scoolidge, Azzougarh's attorney told Forbes.
"If and when [the album is seized], my client could file papers in the forfeiture proceeding to enforce the restrictions on use of the album."
Shkreli, who first gained infamy in 2015 for obtaining the manufacturing license for antiparasitic drug Daraprim before hiking its price from $13.50 to $750 per pill, was sentenced to seven years in federal prison earlier in March.
The investor had been found guilty in August of lying to investors who had paid into two failing hedge funds, before defrauding them of millions.
Register for free to continue reading
Registration is a free and easy way to support our truly independent journalism
By registering, you will also enjoy limited access to Premium articles, exclusive newsletters, commenting, and virtual events with our leading journalists
Already have an account? sign in
Register for free to continue reading
Registration is a free and easy way to support our truly independent journalism
By registering, you will also enjoy limited access to Premium articles, exclusive newsletters, commenting, and virtual events with our leading journalists
Already have an account? sign in
Join our new commenting forum
Join thought-provoking conversations, follow other Independent readers and see their replies