US postal service posts annual loss of $15.9bn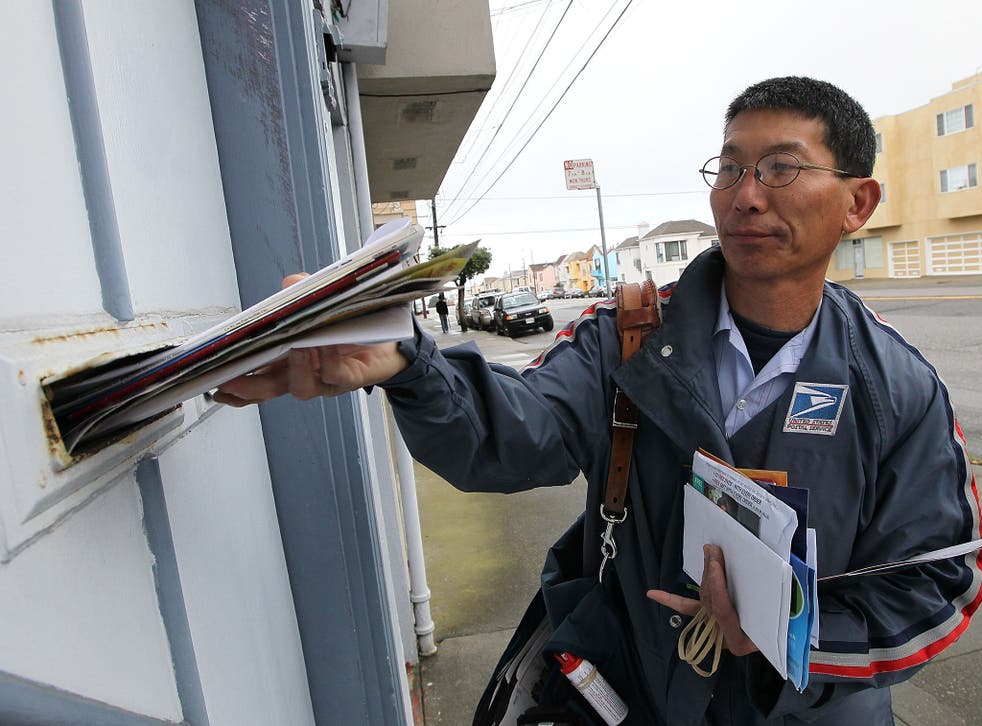 The US Postal Service on Thursday reported a record annual loss of $15.9 billion in the past fiscal year, prompting renewed calls for Congress to pass legislation to help.
"It's critical that Congress do its part and pass comprehensive legislation before they adjourn this year," Postmaster General Patrick Donahoe said in a statement. The agency has reached a $15 billion borrowing limit.
The fiscal year's loss is more than three times the $5.1 billion loss reported last year, USPS said.
The agency has repeatedly complained that its financial woes are partly the result of the funds Congress requires USPS to set aside for future retirees.
About $11.1 billion of the red ink came from health benefits for those future retirees, an obligation USPS says it cannot afford as mail volume plummets.
Without the pre-funding and other labor-related expenses, the Postal Service lost $2.4 billion in the fiscal year that ended Sept. 30, it said.
The Postal Service has reduced costs through buyouts and improved productivity, Donahoe said. But he said it will continue to hemorrhage money unless Congress acts soon to allow it to end Saturday mail delivery, eliminate payments for future health benefits and permit expanded retail sales.
The Postal Service does not receive tax money for day-to-day operations, but Congress controls much of what it does.
The Senate approved a bill last spring that would give the agency $11 billion in cash by refunding overpayments it made to a federal pension fund. A more aggressive House bill, which would eliminate Saturday service and give Congress some control over labor contracts, is stalled.
It is unclear whether the House bill, blocked by many rural lawmakers who oppose service cuts, will be voted on during Congress's lame-duck session. The two bills would then have to be reconciled.
In a statement, two House Republicans pressing for more cost-cutting said the losses announced Thursday "underscore the need" for legislation that would force postal officials to be more efficient.
The agency "has failed to take reasonable steps . . . to reduce losses over the past several years," Oversight Committee Chairman Darrell Issa, R-Calif., and Rep. Dennis Ross, R-Fla., who leads a panel overseeing the Postal Service, wrote.
Postal unions have long argued that the agency can return to profitability if Congress eliminates the pre-funding mandate for retirees.
"Without pre-funding, the Postal Service would have tens of billions of dollars in the bank, a full line of credit, and would be able to focus on the transitions required by an evolving society," Fredric Rolando, president of the National Association of Letter Carriers, said in a statement.
In January the agency plans to raise first-class mail rates by a penny, to 46 cents. But the increased revenue is not expected to cover the losses.
Join our new commenting forum
Join thought-provoking conversations, follow other Independent readers and see their replies