US president Barack Obama wants to ban bogus 'gay cure' and 'gender conversion' therapy
The call was sparked by the suicide of a teenage girl who had been subjected to the practice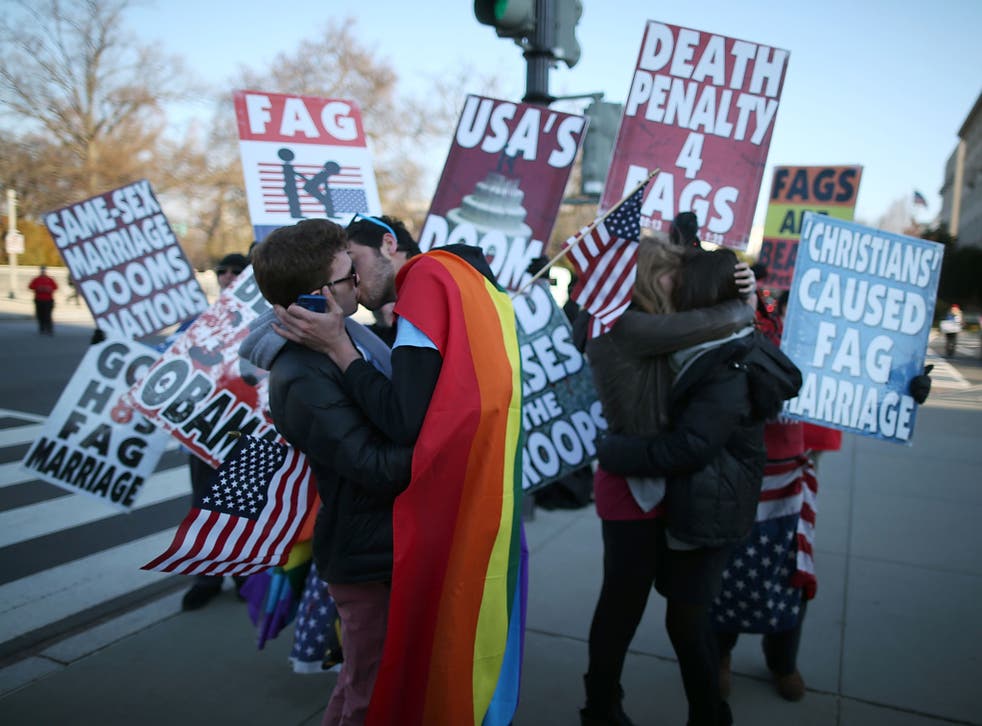 US president Barack Obama has called for religious groups to be banned from therapy to try and change the sexual preferences or gender identity of gay, lesbian and transgender youth.
Some conservative religious groups in the United States believe it is possible to 'convert' people to different sexual preferences or to make them believe they are a different gender to what they identify as.
White House adviser Valerie Jarrett said in a statement issues on Wednesday evening that the practice had "devastating" effects and that that the "overwhelming scientific evidence" was that that it was bogus and should be banned.
"We share your concern about its potentially devastating effects on the lives of transgender as well as gay, lesbian, bisexual, and queer youth," she said
"The overwhelming scientific evidence demonstrates that conversion therapy, especially when it is practiced on young people, is neither medically nor ethically appropriate and can cause substantial harm.
"As part of our dedication to protecting America's youth, this Administration supports efforts to ban the use of conversion therapy for minors."
The statement was issued in response to a 120,000 signature petition calling for a ban after the death of Leelah Alcorn, a 17-year-old girl who killed herself after stating in an online note that she had been subjected to the religious practice.
In April last year Lib Dem Health Minister Norman Lamb wrote to NHS England to seek assurances that the practices would never be available on the health service.
State of the Union address: President Obama's speech

Show all 8
He told the Guardian newspaper that he would do all he could to "eradicate" the practice which he said was "based on the completely false premise that there is something wrong with you if you happen to be gay".
In November the former leader of an American group that advocated the so-called therapy married his same-sex partner after admitting the therapy was bogus.
"At my age, right now in my life, I don't have that many good years left in me, and I can't live like this for the rest of my life," John Smid said at the time. "I'm not willing to keep pushing after something that's not going to happen."
Despite his opposition Mr Obama is unlikely to be able to legislate on conversion therapy as the US congress is controlled by his political opponents, the Republican Party.
The issue would also likely be decided at the level of individual US states because of the country's federal structure.
Anyone who feels at risk of self-harm can contact the charity Samaritans HERE.
Register for free to continue reading
Registration is a free and easy way to support our truly independent journalism
By registering, you will also enjoy limited access to Premium articles, exclusive newsletters, commenting, and virtual events with our leading journalists
Already have an account? sign in
Join our new commenting forum
Join thought-provoking conversations, follow other Independent readers and see their replies