US prosecutors to seek death penalty for Boston bomb suspect Dzhokhar Tsarnaev
The twin blasts killed three people and wounded more than 260 others at the end of the city's marathon in April 2013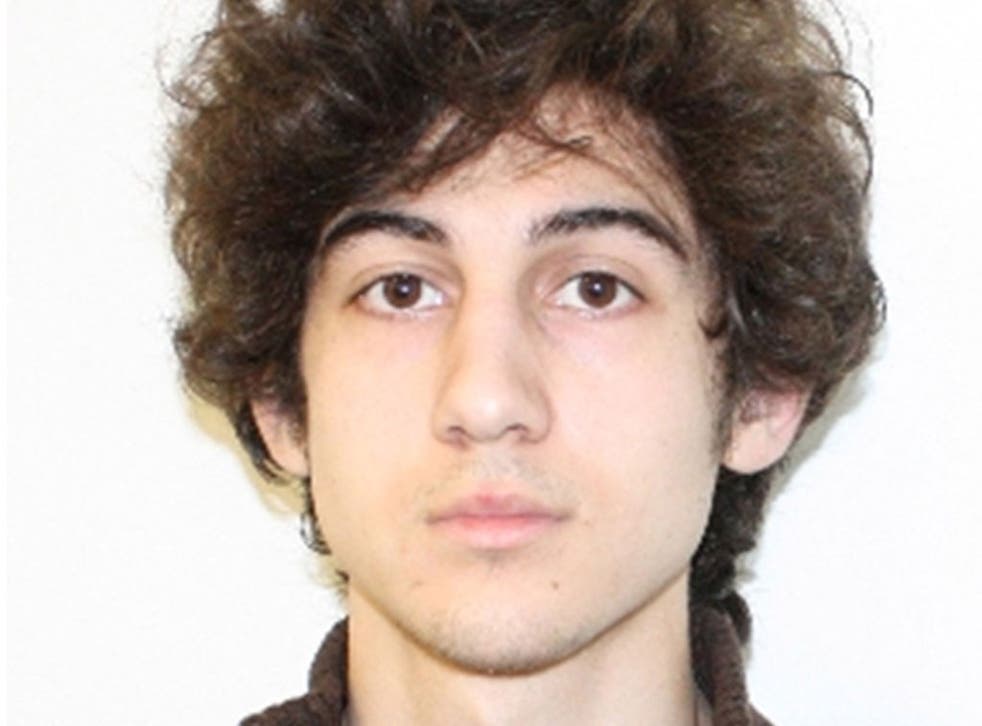 US prosecutors are to seek the death penalty against Boston Marathon bombing suspect Dzhokhar Tsarnaev.
Three people were killed and 260 other wounded when Mr Tsarnaev, then 19, and his 26-year-old brother Tamerlan, allegedly built and planted two pressure-cooker bombs near the finish line of the Boston marathon in April 2013. It is believed the attack was a retaliation against US military action in Muslim countries.
Mr Tsarnaev is also charged with slaying an MIT police officer and carjacking during the brothers' getaway attempt.
His brother died in a shootout with police during a getaway attempt days after the bombing.
Dzhokhar Tsarnaev was wounded but escaped and was later found hiding in a boat parked in a yard in a Boston suburb.
Attorney General Eric Holder said the nature of the alleged crime and the harm inflicted both contributed to the decision.
A trial date has not yet been set.
Mr Tsarnaev, who has lived in the US since he moved from the Caucasus region of southern Russia in 2002, has pleaded not guilty to the charges.
Federal prosecutors in Boston justified the death sentence by citing that Mr Tsarnaev had "betrayed his allegiance to the United States".
They also said Mr Tsarnaev allegedly committed the killings after "substantial planning and premeditation" and that the eight year-old boy who died in the blast was a "particularly vulnerable" victim because of his age.
Mr Tsarnaev's case has attracted a high-profile defense team, including Judy Clarke, one of America's foremost death penalty specialists.
Legal experts have said that court filings suggest the defense will try to save Mr Tsarnaev's life by arguing that he fell under the evil influence of his older brother.
His lawyers had no immediate comment.
Killed in the bombings were: Martin Richard, 8; Krystle Campbell, 29; and Lu Lingzi, 23, a Boston University graduate student from China. At least 16 others lost limbs.
Since the US death penalty was reinstated in 1988, 70 death sentences have been imposed, but only three people have been executed, including Oklahoma City bomber Timothy McVeigh in 2001.
Massachusetts, the state that Boston is in, abolished its death penalty in 1984, and repeated efforts to reinstate it have failed.
Additional reporting by Reuters
Register for free to continue reading
Registration is a free and easy way to support our truly independent journalism
By registering, you will also enjoy limited access to Premium articles, exclusive newsletters, commenting, and virtual events with our leading journalists
Already have an account? sign in
Register for free to continue reading
Registration is a free and easy way to support our truly independent journalism
By registering, you will also enjoy limited access to Premium articles, exclusive newsletters, commenting, and virtual events with our leading journalists
Already have an account? sign in
Join our new commenting forum
Join thought-provoking conversations, follow other Independent readers and see their replies