US retailers forced to withdraw 'Osama bin Laden' costume after complaints from Sikhs
The Sikh coalition argued that the costume was offensive to those who lost loved ones in the 2001 attacks on the World Trade Centre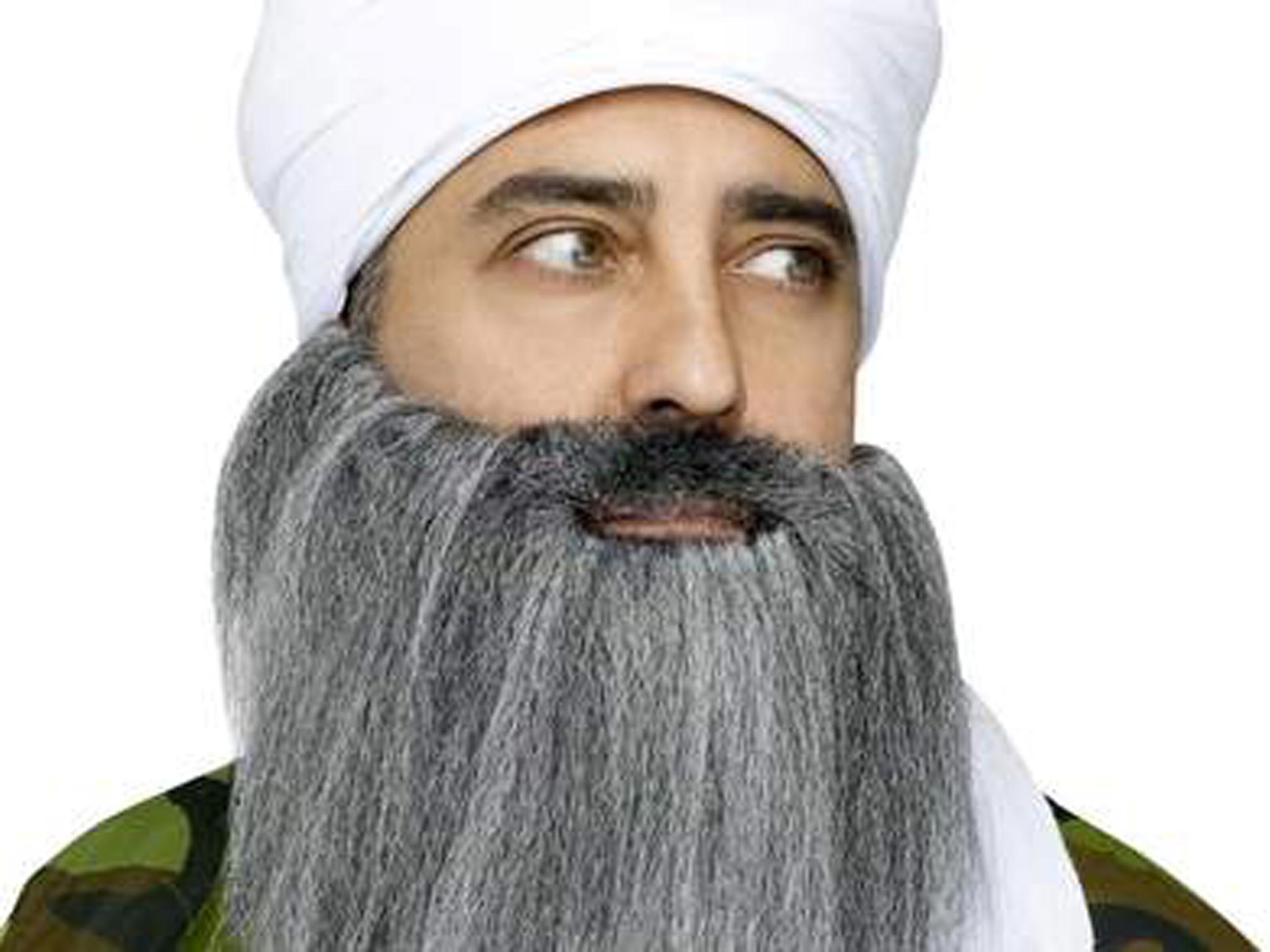 US retailers including Amazon and Walmart have pulled a turban-and-beard Halloween costume off the shelves after complaints that it looked like an Osama bin Laden costume.
The decision to remove the costume followed complaints by the Sikh Coalition, a US-based Sikh advocacy group which sent letters and made phone calls to the retailers asking them to remove the costume from sale.
In a letter to the companies the group said the "turban and beard instant costume," which is shown on a man wearing a camouflage coat, looks like Osama bin Laden.
The coat is similar to one bin Laden was shown wearing during an interview.
The costume, which is advertised on the Fun World Costumes website, as the "Turban & Beard Instant Costume", was designed to make the person wearing it look like the former al-Qai'da leader who was killed in May 2011, the Sikh advocacy group claimed.
The Sikh coalition argued that the costume was offensive to those who lost loved ones in the 2001 attacks on the World Trade Centre.
"If you lost a loved one during the 9/11 attacks or during our nation's war against al-Qa'ida, or if someone attacked your father in a hate crime because he wears a turban, I doubt this costume would make you comfortable," said Rajdeep Singh, director of law and policy at the Sikh Coalition told Sky News.
The row follows an attack on a Sikh Columbia University professor in Manhattan by men that called him "Osama" and a "terrorist".
Last month in the UK supermarket chains Asda and Tesco were forced to withdraw a "mental patient fancy dress costume" and "psycho ward" outfit after widespread criticism that they encouraged the stigmatising of people with mental health issues.
Join our commenting forum
Join thought-provoking conversations, follow other Independent readers and see their replies