US teen Michelle Carter faces manslaughter charge for 'encouraging friend to suicide by text'
Police say Ms Carter, who was 17 at the time, exchanged hundreds of messages with 18-year-old Conrad Roy on the night he died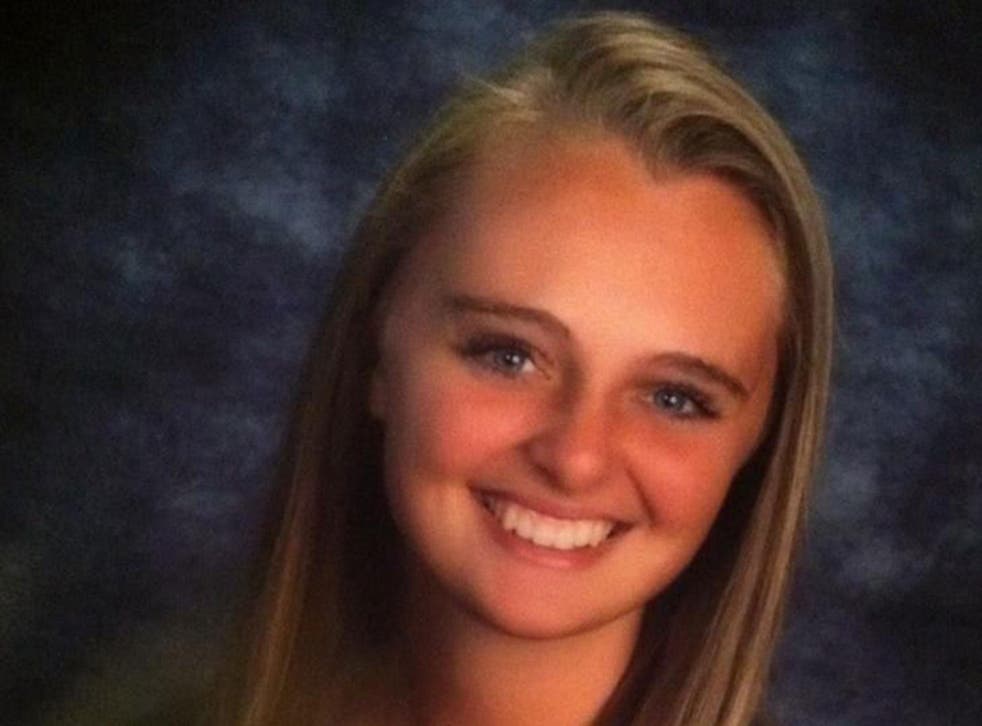 An American teenager has been charged with manslaughter for allegedly encouraging a friend to kill himself.
Police said Michelle Carter, who was 17 at the time, exchanged texts with 18-year-old Conrad Roy in the moments before he died and even encouraged him when he expressed second thoughts.
Now 18 years old, Ms Carter has been indicted as a young offender, but her trial will be public and she could face punishment as an adult if convicted.
Roy, of Fairhaven and Mattapoisett, Massachusetts, was found dead in a shop car park on 13 July 2014. The cause of death was identified as carbon monoxide poisoning – but police also discovered "hundreds" of texts between the young man and Ms Carter on his phone.
Sgt Kevin Kobza, a spokesperson for the Fairhaven Police Department, told CNN that at one point on the night he died Roy left his car – only to be urged by a text from Ms Carter to return.
"Instead of attempting to assist him or notify his family or school officials, Ms Carter is alleged to have strongly influenced his decision to take his own life, encouraged him to [kill himself] and guided him in his engagement of activities which led to his death," said Gregg Miliote, director of communications for the Bristol County district attorney's office.
A lawyer for Ms Carter told The Standard Times that she did not commit a crime and that she actually consoled Roy on "many occasions". He said he expected the charge to be dismissed.
Ms Carter has been released on bail, and a pre-trial hearing has been set for 17 April.
Register for free to continue reading
Registration is a free and easy way to support our truly independent journalism
By registering, you will also enjoy limited access to Premium articles, exclusive newsletters, commenting, and virtual events with our leading journalists
Already have an account? sign in