US one of only three countries to vote against UN resolution condemning glorification of Nazism
First 'no' vote from Trump administration likely to generate interest following president's 'many sides' comment in wake of violence in Virginia earlier this year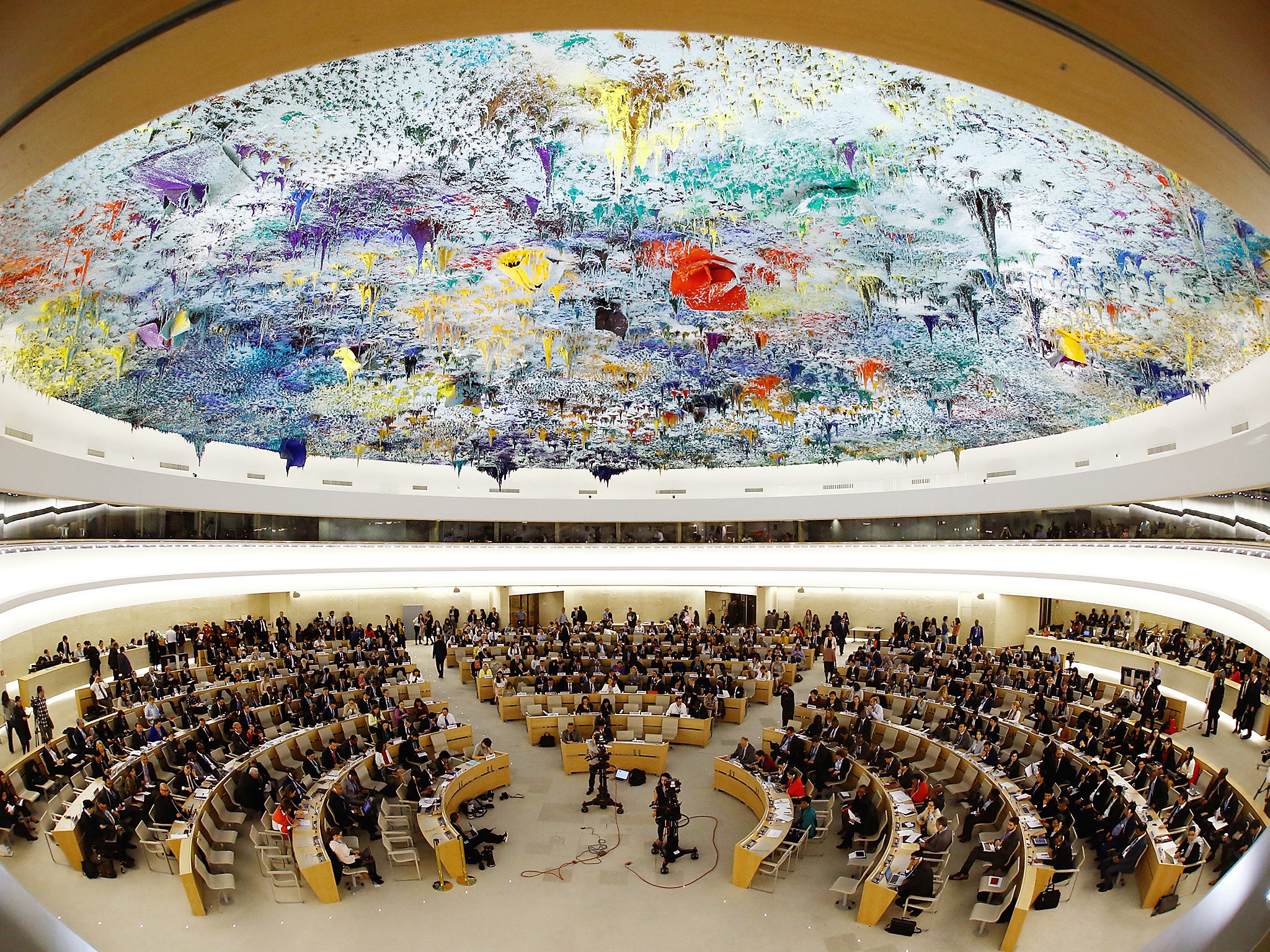 The US has voted against a United Nations resolution that condemns the glorification of Nazism due to the issues it raises over free speech protections, the state department has said.
America votes against the resolution each year, which passes overwhelmingly, though the first "no" vote from Donald Trump's administration is likely to generate more interest following the president's "many sides" comment in response to the violence in Virginia earlier this year.
Republicans slammed Mr Trump at the time for failing to condemn the far right groups who were involved in the violence in Charlottesville, while white nationalists praised him.
America was one of three nations to vote against the yearly resolution, called: "Combating glorification of Nazism, Neo-Nazism and other practices that contribute to fuelling contemporary forms of racism, racial discrimination, xenophobia and related intolerance".
The two other countries that voted against the resolution were Ukraine and Palau, while 131 voted in favour and 48 nations abstained.
Officials from the US state department said free speech protections, among other problems with the resolution, made it impossible for America to support the document.
The other problems cited by the US include concerns that Russia is using it to carry out political attacks against its neighbours.
State officials said Moscow has for decades sought to portray the Baltic states and others that sought independence from Soviet domination as either pro-fascist or pro-Nazi, according to the Associated Press.
"We condemn without reservation all forms of religious and ethnic intolerance or hatred at home and around the world," Stefanie Amadeo, deputy US representative to the economic and social council, said on CBS News.
"However, due to this resolution's overly narrow scope and politicised nature, and because it calls for unacceptable limits on the fundamental freedom of expression, the United States cannot support it," she continued.
"This resolution's recommendations to limit freedom of expression, freedom of association, and the right to peaceful assembly contravene the principles enshrined in the Universal Declaration of Human Rights and must be opposed."
However, she added the US shares the UN's concerns over the rise of hate speech globally.
Additional reporting by AP
Join our commenting forum
Join thought-provoking conversations, follow other Independent readers and see their replies