US Religious leaders create underground network to hide undocumented immigrants
'There's a sense that we're entering into uncertain territory, but I know what the moral consequences are for me if we don't act,' says LA man offering room to immigrants
May Bulman
Saturday 25 February 2017 00:27 Comments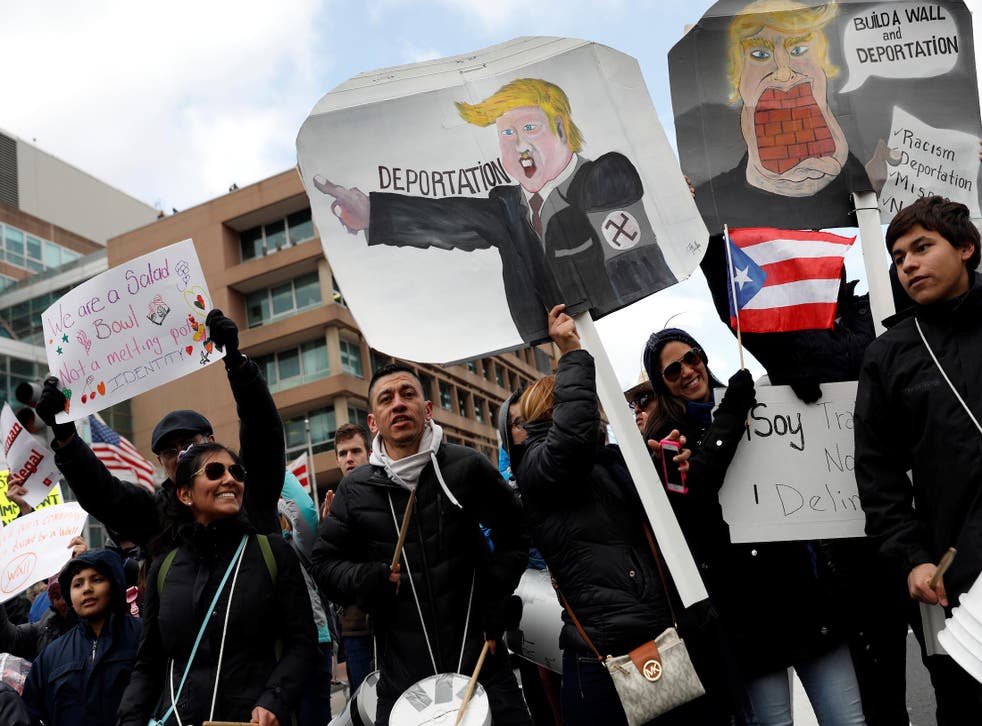 Religious leaders in the US are forming an underground network of "safe homes" in an effort to provide shelter for families at risk of deportation under the Trump administration, according to reports.
The "Rapid Response Team", a recently-formed network based in Los Angeles, is seeking to offer refuge to people who may be sought by US Immigration Customs Enforcement (ICE), by buying homes for them to live in, according to a report by CNN.
Ada Valiente, a pastor in Los Angeles, is overseeing the renovation of a house the network has bought, which she said could accomodate three immigrant families.
When asked by CNN whether the network was essentially trying to hide people, Ms Valiente said: "That's what we need to do as a community."
The network, formed by Los Angeles religious leaders across faiths in the wake of Mr Trump's election, intends to shelter hundreds, or possibly thousands, of undocumented people in safe houses across Southern California, according to CNN.
The move echoes the Sanctuary Movement of the 1980s, when US congregations across faiths resisted federal law and provided shelter for Central Americans fleeing violence in their home countries.
But the latest effort goes one step further by also incorporating private homes.
Another member of the network, a Jewish man who chose not to be named, has decorated a spare room in his home for an immigrant family to move into.
"It's hard as a Jew not to think about all the people who did open their doors and their homes and take risks to safeguard Jews in moments where they were really vulnerable, as well as those that didn't. We'd like to be the people who did," the man told CNN.
He added that while it was a risk, he was of the conviction that it was morally right, saying: "There's some element that we're entering into uncertain territory and I don't know exactly what the consequences are, but I think I know what the moral consequences are for me if we don't act."
The controversial orders Donald Trump has already issued

Show all 9
It comes as the President threatened to deploy US military forces to remove undocumented immigrants from the country, claiming his administration's efforts to remove "bad dudes" was a military operation to reduce crime, despite little evidence indicating undocumented immigrants are disproportionately responsible.
However, Security chief John Kelly said that there would be "no use of military force in immigration operations", and press secretary Sean Spicer issued a denial after the meeting, claiming Mr Trump's use of the word "military" was as an adjective to highlight the precision used in the deportation operations.
The President has promised to build a wall at the border between Mexico and the US and said he plans to deport two to three million undocumented immigrants with criminal records.
Register for free to continue reading
Registration is a free and easy way to support our truly independent journalism
By registering, you will also enjoy limited access to Premium articles, exclusive newsletters, commenting, and virtual events with our leading journalists
Already have an account? sign in
Join our new commenting forum
Join thought-provoking conversations, follow other Independent readers and see their replies