US university rejects $3m donation from Christian organisation that demanded it shut down LGBT student group
Alabama Baptist Convention says it is 'saddened' the college 'voted to affirm the recognition of a student group that identifies with values contrary to biblical teachings on sexuality'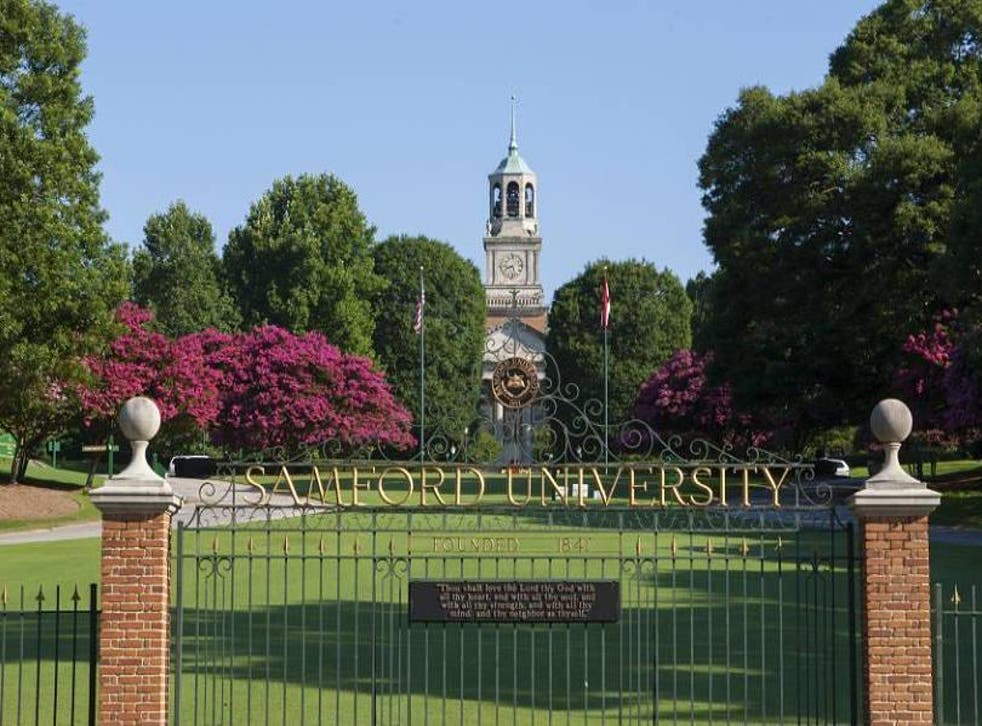 An American university has rejected $3m (£2.3m) funding from a Christian organisation that demanded it shut down an LGBT students' group.
Samford University, a Christian institution founded by Alabama Baptists, declined a donation offered by state churches on the condition the group was stopped from forming.
Earlier this year, students applied for permission to form Samford Together to provide "a forum for students who want to discuss topics relating to sexual orientation and gender identity...[in] an open-minded and accepting environment".
The university's faculty approved the group in April, although it has yet to be formally recognised by Samford's board of trustees.
Following the faculty's vote, Alabama Baptist Convention - an association of the state's churches - said it was "saddened" that the university had "voted to affirm the recognition of a student group that identifies with values contrary to biblical teachings on sexuality".
"We strongly believe that the Old Testament and New Testament each speak unequivocally against homosexuality. When addressing same-gender sexual relationships, the Bible without exception never affirms such behaviour as an approved lifestyle," said John Thweatt, the convention's president, and Rick Lance, executive director of its board of missions, in a joint statement.
They later warned they would withdraw the $3m funding offered if the board of trustees approved Samford Together.
In response, the university has voluntarily waived the donation, which it had been due to receive on 1 January. The decision to reject the money was approved by the university's executive committee, it said in statement.
"I believe the action taken by our trustees is something that both parties have been anticipating for some time and will serve the best interests of both Samford and the Alabama Baptist State Convention," said university president Andrew Westmoreland.
"Our longstanding educational and ministry relationships with Alabama Baptists have always been more significant than money, and these relationships will continue and flourish."
Dr Westmoreland added he wanted the university to address topics related to human sexuality and "other important issues at the intersection of Christian understanding and cultural reality".
He stopped short of offering formal recognition to Samford Together, but said the university would "work to accomplish each of the group's worthy goals".
Thousands march against Donald Trump in LGBT rights parade

Show all 8
Following the announcement, the convention reiterated its opposition to the student group.
"The matter of recognition of the student organisation is in the hands of the leadership of Samford University. They know our concerns about the organisation as expressed in person and in print," said Mr Thweatt.
Samford University was founded in 1841 and describes itself as "deeply rooted in its Christian mission".
Join our new commenting forum
Join thought-provoking conversations, follow other Independent readers and see their replies